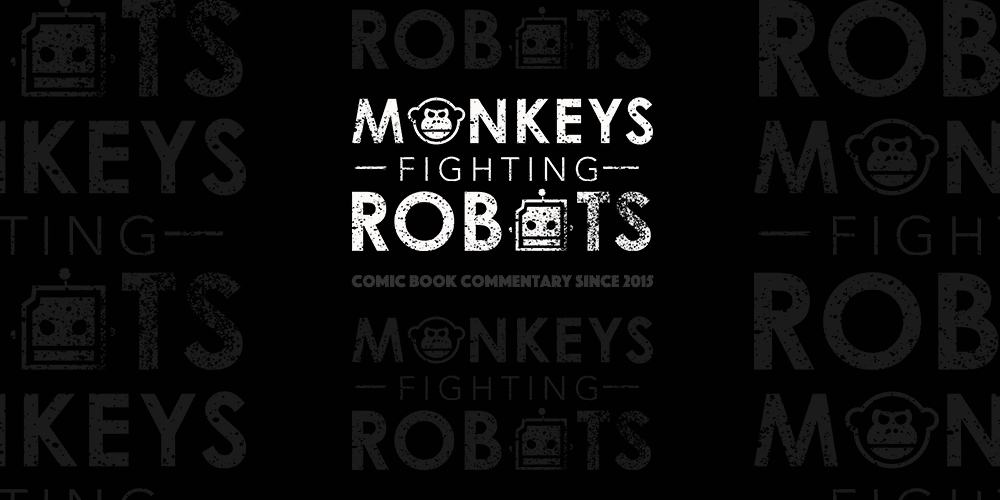 Breaking down Star Wars news from week 1 of September 2018. Because in a galaxy far, far, away — there's never a dull moment.
It was an exciting Star Wars news week for fandom, with the cast of Episode IX hyping up fans, to a shocking Clone Wars secret revealed. Surprisingly, all the talk almost drowned out the coming release of Solo: A Star Wars story. But if the home sales from The Last Jedi are any indication, Solo might make up for its disappointing box-office numbers.
Our favorite piece of Star Wars news, however, was Sam Witwer's interview on the Star Wars Show.
Witwer Saves Producers From Major Mishap In Solo
Sam Witwer is the talented voice of Darth Maul in Star Wars: The Clone Wars, Rebels, and Solo: A Star Wars Story. Other Star Wars voiceover works include Palpatine, The Son, and Starkiller. Witwer also happens to be a savant Star Wars trivia nerd.
As the former Schmoedown Star Wars Movie Trivia Champion of the world (Collider), Witwer used his knowledge to prevent a huge continuity error from taking place in Solo. A producer stated Darth Maul would be drawing his lightsaber in the scene. Witwer asked "which lightsaber?" To which the producer responded, "the double bladed one from The Phantom Menace."
"And I'm like, alright, forgive me but he doesn't have that one anymore."
Breaking out his vast knowledge of the Sith Lord, Witwer suggested the option of either the Dark Saber or the Inquisitor Lightsaber. Eventually, the team chose the latter. Maybe, Witwer should also be included in the Star Wars story group too. Between him and Pablo Hidalgo, there'll never be a beat missed.
Star Wars: The Last Jedi Crushes Home Blu-Ray and DVD Sales
Star Wars fandom proved once again this week that the outspoken voices of the inter-web and haters of the franchise are clearly in the minority. Clearing almost $100 million (not including digital) since its release, TLJ pushed past Black Panther to take the number one spot in DVD and Blu-ray combined sales.
Author Chuck Wendig announced the Star Wars news via Twitter this week. He also took a jab at all those who said TLJ box-office sales were a fluke.
wow jeez it's almost like it's a really good and popular movie that isn't as divisive as some ass-hatted people want you to believe it is wow whoa huh https://t.co/sUqKqqSJqZ

— Chuck Wendig (@ChuckWendig) September 5, 2018
Wendig is quite familiar with bullying and hate taking place on social media from supposed Star Wars fans. After writing a trilogy of Star Wars books (Aftermath series) tying together events from Return of the Jedi to The Force Awakens, he was blasted personally and professionally.
The Blu-ray and DVD sales of The Last Jedi prove it wasn't the Star Wars movie to end the franchise. The money also serves as a tool to silence all the haters who have bullied Kelly Marie Tran, Kathleen Kennedy, and Rian Johnson. Nice work Star Wars fandom!
Clone Wars Writer Allegedly Reveals Order 66 Secret During Dragon Con
Celebrating its 10-year anniversary, Star Wars: The Clone Wars is seeing a huge revival. Head of Lucasfilm animation, Dave Filoni, surprised and shocked fans at SDCC with the announcement of its return in 2019. Alex Damon, of Star Wars Explained, renewed the excitement this week after tweeting a comment made by Henry Gilroy.
https://twitter.com/StarWarsExplain/status/1035606443339251713
Damon, who interviewed Gilroy during Dragon Con states, "According to Henry Gilroy, Wolffe likely carried out Order 66 and removed his chip afterward."
For fans excited about the return of Star Wars: The Clone Wars, many are hoping this big reveal is explored in season 7. It also explains much about Wolffe's attitude in Star Wars Rebels, and the tension between him and Kanan Jarrus.
Damon is releasing full coverage of the interview sometime this coming week on his YouTube channel Star Wars Explained.
Kathleen Kennedy Becomes First Woman To Receive Thalberg Award
Tucked away under all the Clone Wars and Episode IX news, is Kathleen Kennedy becoming the first woman to ever receive the Irving G. Thalberg Memorial Award from the Academy.
According to Academy President John Bailey, the award presented to Kennedy and Frank Marshall is for producers "whose body of work reflects a consistently high quality of motion picture production." Additional awards were given to publicist Marvin Levy, actress Cicely Tyson, and music composer Lalo Schifrin.
The honorary Oscar encompasses all that Kennedy and Marshall have done together over the years. Movies like Bourne films, Seabiscuit, The Sixth Sense, and many more have been produced by their company. Of course, it also includes her work as president of Lucasfilm.
Additional Star Wars News
Billy Dee Williams posted a training day clip of him working out this week. The video shows Williams getting in shape for his role as Lando Calrissian in Episode IX.
https://twitter.com/realbdw/status/1036726309253046272?ref_src=twsrc%5Etfw%7Ctwcamp%5Etweetembed%7Ctwgr%5E373939313b636f6e74726f6c&ref_url=https%3A%2F%2Fwww.syfy.com%2Fsyfywire%2Fstar-wars-weekly-the-last-jedi-blows-away-black-panther-and-lando-is-back
Mark Hamill wishes fans a happy Labor Day while teasing his suspected new look for Episode IX.
I've always loved the irony of America celebrating #LaborDay by NOT working.
Speaking of irony-I'm posting this a day early cuz at the moment I'm not in the good ol' USA & tomorrow (wait for it…) I HAVE TO GO TO WORK! ❤️-mh #EnjoyYourBarbequesBarbecuties pic.twitter.com/GJ8yPAbF8p

— Mark Hamill (@HamillHimself) September 2, 2018
Greg Grunberg is reprising his role as the resistance fighter Snap Wexley. Considered to be J.J. Abrams lucky rabbits' foot, Grunberg's character was absent from TLJ due to a secret mission.
OH SNAP!@GregGrunberg Returns, Episode IX Casting News!!! https://t.co/rSMGQbkBHP

— Greg Grunberg (@greggrunberg) September 5, 2018
Stay current on all Star Wars news related items with The Weekly Spiel, and throughout the week here on Monkeys Fighting Robots. Let us know in the comments what Star Wars news excited you the most this week. And what might have let you down? Until next time, "May the Force be with you, always."
Sources: Twitter, EW, Star Wars Explained, and The Star Wars Show.