Peace in the Valley is a 2022 film from writer-director Tyler Riggs starring Brit Shaw (Bones, NCIS) in a movie about a family dealing with the tragic loss of its patriarch. Katy McIlvaine worked her magic as music supervisor to enhance the film's journey.
The film begins with Shaw's Ashley Rhodes, her husband John (Michael Abbott Jr.), and their son Jesse (William Samiri) on their way to the supermarket. They're a happy family, and all is well until gunshots ring out. John gets Ashley to safety and heads back into the chaos to find their son. But John is killed during his rescue effort kicking off the film's central emotional struggle. How will Ashley and Jesse live on without John?
PopAxiom spoke with Katy about becoming a music supervisor, the unique challenges of her job, and Peace in the Valley.
Weird Move
Katy admits that growing up, she "butted heads with my dad." However, with age comes wisdom. "But when I was around 25 and looked back, I thought, 'wow, this is all because of you.'"
"My dad played music, and as a kid, I'd watch him play," she continues. "It was always important to him that I learn music, so I took piano lessons and played percussion in school bands."
But learning music and being a professional musician are two different things. "I hated theory, and I didn't like performing. So, being a musician didn't interest me at all."
"I was good at math," she adds, noting that around high school, Katy began "exploring career options in the music industry. Then, I thought I'd do something in finance."
Katy grew up hearing she could be anything. So she decided to do something fun and go into the music industry!" She laughs. "It was a weird move, but here we are!"
How'd It Go?
"I went to school for music business. I learned about sync [licensing] and music supervision. So I started gearing everything, as many classes as possible, towards that." Katy took music publishing and anything that would help her understand copyrights, which might sound easier today because "There are a lot of classes on music supervision now than there were 15 years ago."
As the journey often goes for creatives, Katy "did a lot of internships." She also began working at in-house positions. "It was great. I learned a lot. But those aren't the best ways to build your client base. So I left and started supervising on my own.
Katy's still-young career has crossed through shows like Empire and Power. "One of the first projects I got was with Andrew Carlberg; he's great."
Katy's job sometimes entails being the bearer of bad news. "I tell him sometimes, 'Hey, we can't afford this song,' and I feel like the bad guy. But he gets it. He asks what's practical and works."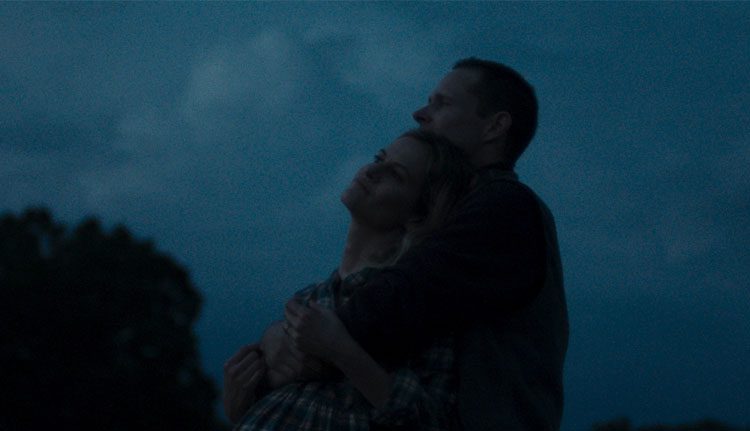 About Peace in the Valley
Andrew Carlberg is a producer on Peace in the Valley, which led to Katy becoming part of the team. "The film started pre-COVID and had to pick back up. By the time they pulled me in, they were past that and in post. Their music licensing needs were growing to the point they needed to bring somebody on."
"They had a sense of where they wanted music," she says about the state of the project when she entered the scene. "They had music temped in, which can be helpful or hurt."
Katy brings up a repeating condition behind the scenes of a film or television show. "We can deal with 'temp love.'" A state of falling in love with a temporary track used by editors during rough cuts. The problem, however, is that "They love some song that's twice the total budget. That has to be dealt with. How important is this song? If not, we can figure out some creative ways within budget. There's always something you can do."
"On Peace in the Valley," she explains, "some of the temps stayed, a lot of it went. But, they were satisfied in the end with the music and where they wanted it."
Katy likes to ask editors, "if you're going to use some music, either use something I sent you or something so big that there's no way we could get it."
Supervising Music
That song you love in your favorite movie happened thanks to people like Katy. It might seem simple, but music supervising is sometimes unraveling spaghetti. "Another thing that comes up all the time, a producer says, 'I found this little dusty song in the depths of YouTube that no one's ever heard,' then I come back with, 'Actually, that's a one-hit wonder from the 70s, and lots of people have heard about it.' Those kinds of songs might still be paying for grandkids to go to college. It's not that undiscovered."
"You have to navigate all the licensing," she continues. First, you have to figure out the rights, get clearance, and fees done. Then, we get those licenses initiated so that producers can send out payments. It's a lot, and it's complicated. It's a weird little niche of an industry."
Older songs often make things even more complicated. "Time goes on; people pass away. Things get divided up. Bands split up. Different writers claim different things. There was no 'sync' when there was the 'record industry,' and they didn't know how to plan for this."
"There are two sides to every song. There's the 'master recording' and the 'underlying composition,'" she says in response to the difference between a cover and an original version. "So, you could cover "Paint it Black" [Rolling Stones] right now, and you'd have your master recording, which you own and control. But you still have the underlying composition from Mick Jagger. So, regardless of which version, you'll still have to get permission for the underlying composition."
Of course, it gets more complicated from there. "Every band and approval party is different. Some parties might say, 'yeah, that's great; we can give it to you for X amount if you license the Stones version. Another might say, 'well, we'd give you the underlying composition for this much, but since you're not using our master, we'll raise the price of the composition.' A third party might say, 'since you're not using our master, then you can't use any of it.'"
Wrapping Up
Katy listens to a lot of music. But she gushes about one band in particular. "My favorite band of all time is OK Go. I love them, and the first time I heard of them was through a TV show. That was my first realization of what sync was. I've seen their career grow over the decades. They've gone from an indie rock band, did the music video thing, then left their label. They've taken their art and made it the mechanism for exploring all these other things in life. I admire that."
"As a music supervisor, you never know what you're going to get," she admits, but she also thinks that's part of the fun. "Peace in the Valley is calm, emotional, and with a little twang because it takes place in the South. But the film I'm working on now is primarily public-domain Christian hymns, except they wanted to throw in one metal song. So it's all over the place."
Katy doesn't keep this massive catalog of songs and bands in her head for future projects. Though, she admits, "It's my responsibility to catch them all." But every project is different so that mental space is better allocated to other priorities. "If I have a need, I rediscover a lot of songs. I ask, 'what does this scene need the song to do?' The potential music is "coming from all over the place," she says. "Spotify, even TV shows. I Shazam more in stores than anything else."
"It's compartmentalized," she explains how she separates music with work in mind versus music for fun." But there's no substitute for putting on a great album on a long car ride."
Katy's got a lot in the works. "I'm working with artists to collect a catalog to pitch to other music supervisors. I started that because I wanted to get in touch with artists. Also, I'm writing an e-book about sync licensing. I never thought I would write a book, but I kept getting asked the same questions over and over. So, I thought it'd make more sense to put it in a book." Stay tuned for that and more from Katy while Peace in the Valley continues to receive critical praise.
Is Peace in the Valley on your watch list?
Thanks to Katy McIlvaine and Lumos PR
for making this interview possible.
Find more interviews from Ruben R. Diaz!