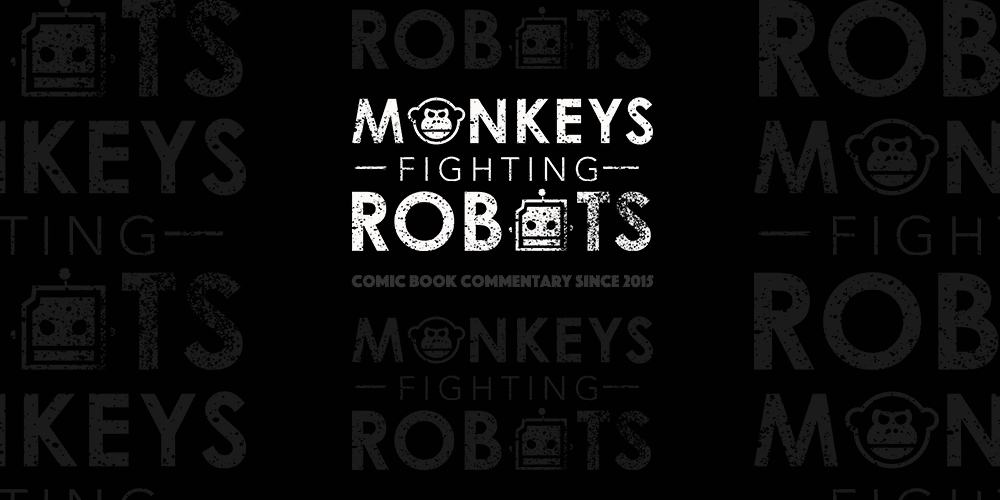 There was a time, many moons ago when the Star Wars galaxy existed in the form of only movies, comics, and books. Determined to reach a younger audience and explain the Prequels in more depth (since adult fandom was shedding tears), George Lucas partnered with Cartoon Network to bring about Star Wars: The Clone Wars. The series first aired in 2008 amongst heavy criticism, largely in part to the unpopular opinion associated with the animated Star Wars: The Clone Wars movie.
And yet, as the series progressed, the fanbase continued to grow. Much of this was in part to an upcoming animation director who got his start working for Nickelodeon on the Avatar: The Last Airbender series. Under Lucas' tutelage, Dave Filoni (writer, director, and developer) helped hook a new generation of Star Wars fans. At the height of its popularity, Lucasfilm was sold to Disney, thus abruptly ending The Clone Wars animated series due to licensing issues.
Celebrating its 10-year anniversary at SDCC, Filoni shocked fandom by announcing the return of Star Wars: The Clone Wars. The trailer left thousands cheering and crying tears of joy.
Twelve new episodes will be airing on Disney's streaming service, expected to launch in early 2019. Currently, the six previous seasons of The Clone Wars are airing on Netflix. They won't be there for long, as it's expected to get pulled before the new year. For those looking to refresh themselves or break into the series, time is short.
To alleviate binge-watching madness, we've compiled a list of 12 Star Wars: The Clone Wars episodes everyone needs to watch before its return.
The Galactic Trinity
Prior to the return of The Clone Wars animated series, there are three essential must-see episodes. They're powerful, animated brilliantly, emotional, and will definitely play a role in season 7.
Ghosts of Mortis S3: Ep 17
Stuck on the outlying planet of Mortis with Ahsoka Tano and Obi-Wan Kenobi, Anakin Skywalker is forced to confront his possible future. Bent on destroying The Son, Anakin has a vision. Deeply troubled, he witnesses events to come in the Star Wars Skywalker saga.
"Ghosts of Mortis" is the tipping point episode of The Clone Wars animated series. It takes the show down a darker path while fleshing out many of Anakin's flaws. The episode also dives deeper into Kenobi's and Skywalker's relationship. After all, Obi-Wan always sought to protect Anakin like a big brother should.
The Wrong Jedi S5: Ep 20
When The Clone Wars animated series first aired, Ahsoka Tano was amongst the most hated character in Star Wars fandom (right behind Jar-Jar Binks). Over the course of the series, Snips would become the most popular. Much in part to the exceptional voice acting skills of Ashley Eckstein. "The Wrong Jedi" is a pinnacle episode for Ahsoka's arc.
To fully understand the awkwardness of Anakin and Ahsoka seen in the trailer, watching "The Wrong Jedi" will put events into perspective. The ending of the episode is emotional, so remember to have tissues on hand.
Sacrifice S6: Ep13
Dubbed as The Lost Missions, season 6 of Star Wars: The Clone Wars, is a compilation of episodes not previously aired on Cartoon Network. Some are filler, but others like "Sacrifice" set the stage for season 7.
The episode follows Yoda to the ancient Sith planet of Moraband, where he seeks answers regarding The Force. It also features Darth Sidious working his Sith Alchemy with Count Dooku in tow. "Sacrifice" is a glimpse into a darker Star Wars universe, not shown in the movies.
Darth Maul And The Mandalorian's
Many suspect the seventh season of Star Wars: The Clone Wars will begin by returning to the planet Mandalore. The possible re-appearance of Darth Maul is another top theory. The Mandalorian and Maul arcs contain a bunch of episodes, so we narrowed it down to the top 5. Not every episode listed here is a stunning work of art. But to fully understand the characters and possible arcs for season 7, each one should be watched in the order listed.
Brothers S4: Ep21
If you were among the confused fans watching Solo: A Star Wars Story when Darth Maul appeared, "Brothers" will help clear things up. The episode is slightly hard to watch, but it does flesh out how Darth Maul survived being sliced in half.
"Brothers" also takes a deep dive into Darth Maul's mentality and his unstable nature. Sam Witwer's voice acting skills are quite amazing to witness. Mauls unstable mentality will continue to play a role in season 7.
Revival S5: Ep1
Continuing down the Darth Maul arc, "Revival" serves as a key turning point. Maul has proclaimed himself to be a Sith Lord with Savage Opress as his apprentice. Seeking to take control of the criminal underworld, his decisions lead to a face-off against Obi-Wan Kenobi.
"Revival" also contains the appearance of the beloved pirate Hondo Ohnaka and his great sense of humor. The highlight of the episode, however, is the fierce lightsaber showdown. Obi-Wan Kenobi is not a Jedi to be messed with.
Duchess of Mandalore S2: E14
Breaking away from the Darth Maul arc, "Duchess of Mandalore" focuses on Mandalore and its people. The episode fleshes out Duchess Satine's character and the politics surrounding the planet. It also touches on her and Obi-Wan Kenobi's romantic feelings for one another. If that wasn't enough, it introduces the Mandalorian rebel group known as Death Watch.
It's a political heavy episode, but one which will set up events to come.
A Friend in Need S4: Ep14
While not a stellar episode, "A Friend in Need" follows Ahsoka Tano's rebellious nature as she gets caught up with the Mandalorian underworld group known as Death Watch. This episode is important to watch because it fleshes out Pre Vizsla's (leader of Death Watch) character. Vizsla has the Darksaber, and this is the first time its seen in Star Wars Canon. Duchess Satine's sister Bo-Katan also gets introduced as a member of Death Watch.
R2-D2 gets a chance to shine as he leads droids into battle while Ahsoka learns a few hard lessons. The introduction of Bo-Katan will play a major role in the return of Star Wars: The Clone Wars season 7, making this episode a must see.
The Lawless S5: Ep 16
Considered by many to be one of the best Star Wars: The Clone Wars episodes of all time, "The Lawless" is packed full of action and superb writing. It also connects the Maul and Mandalorian arcs.
Darth Maul has taken control of Death Watch along with the planet of Mandalore. Obi-Wan rebels against the wishes of the Jedi Council and seeks to help Duchess Satine. Bo-Katan switches sides, while Darth Sidious breaks out his lightsabers in an epic duel. Even Obi-Wan receives character development, explaining why he's against Anakin falling in love with Padme.
Revisiting The Clones
It's impossible to talk about Star Wars: The Clone Wars without revisiting a couple of episodes featuring fandoms favorite clones. While there's a ton to watch, the following two are essential.
Rookies S1: Ep5
Clone officers Cody and Rex are sure to play a major role in the return of The Clone Wars. "Rookies" fleshes out their leadership abilities and relationships with the Jedi, while introducing significant characters like Fives and Echo.
An important detail most miss in this episode is the mentioning of clones being put into the battlefield too early due to losses. Overall, "Rookies" focuses on the individuality of the clones under the helm of Jedi leadership. They may look alike, but each has a mind and personality of their own.
Orders S6: E4
The return of The Clone Wars is sure to incorporate Order 66, making "Orders" one of the most essential episodes to re-watch. A chip has been discovered to be implanted in the clones, and Fives finds himself on the wrong end of a conspiracy.
This episode goes into detail regarding how Palpatine was able to pull off his master plan while explaining how Rex, Wolffe, and Gregor managed to escape their pre-determined fate.
Exploring Bounty Hunters
The return of Star Wars: The Clone Wars is sure to feature a bounty hunter or two. Plus, who doesn't enjoy venturing into the dark underworld of the Star Wars universe? Much like the clones, there's a bunch of bounty hunter episodes to watch. The following two introduce and flesh out the most important ones in the galaxy.
Hostage Crisis S1: Ep22
Featuring fan-favorite Cad-Bane and his group of delinquent bounty hunters, "Hostage Crisis" explores how Palpatine used the criminal underworld to further his ultimate agenda.
The episode also shows a younger and immature side of Anakin Skywalker, reminding fans of his own mental instability.
Bounty S4: Ep 20
Asajj Ventress is no longer a Sith apprentice. "Bounty" explores what happens to her while introducing another bounty hunter fan favorite — Boba Fett. Despite being a child, he's running his own bounty hunter gang.
During Star Wars Celebration in 2017, Filoni showed fans a raw animated clip of Cad-Bane and Boba Fett having a showdown. Hopefully, it'll appear in season 7 of The Clone Wars.
The Clone Wars Honorable Mentions
Many suspect the previously mentioned must-see episodes will tie-in to the return The Clone Wars. In addition to these, we've got a few more which should be watched purely for entertainment value. These include:
"The Box" S4: Ep17.
"Shades of Reason" S5: Ep15.
"Cloak of Darkness" & "Lair of Grievous" S1: Ep9,10.
"Clone Cadets" & "Arc Troopers" S3: Ep1,2.
Clone Wars has always bridged a gap in Star Wars fandom. And it'll now continue to do so. The future of Disney's success with Star Wars remains to be seen. With Filoni in charge of animation, however, it's looking bright.
Star Wars: The Clone Wars season 7 will premiere on the Disney streaming service sometime in early 2019. Be sure to check out previous seasons and episodes while they're still on Netflix, as they will likely be pulled before the first of the year.
If you've never seen the series before, or need a refresher, stick to the 12 episodes we mentioned, and you'll be up to speed for the return of Star Wars: The Clone Wars.