BOOK OF SHADOWS #1 hits your local comic book store on July 27th, but thanks to Valiant Entertainment, Monkeys Fighting Robots has your first look at the book's retailer-exclusive variant covers and where you can find them!
About the book:
Shadowman. Eternal Warrior. Punk Mambo. Doctor Mirage. The supernatural protectors of the Valiant Universe unite for the very first time to stand against a terrifying ancient threat: Exarch Fane. No one is safe as the fearsome foe has his cold hands on the Book of Shadows.
Book of Shadows is a blockbuster supernatural event that forms a brand-new team in the Valiant Universe… but will they be enough to stop Fane's wrath?
The series is by writer Cullen Bunn, artist Vicente Cifuentes, colorist Nick Filardi, and letterer Dave Sharpe.
On the new villain Exarch Fane, Bunn says, "Exarch Fane is an ancient being from beyond the veil of life and death. He's a warlord who dwells in a terrifying castle and surrounds himself with an army of the undead and worse. He even wields a sword forged from a black hole.
When you've got armaments and minions like that, when you've faced the Eternal Warrior in battle and survived, you get a little emboldened. Exarch Fane likes to talk, to both taunt and charm his enemies. He'd be a great dinner guest, except for his pesky habit of laying waste to worlds!"
See the five retailer exclusive variant covers (and where you can order them) right here: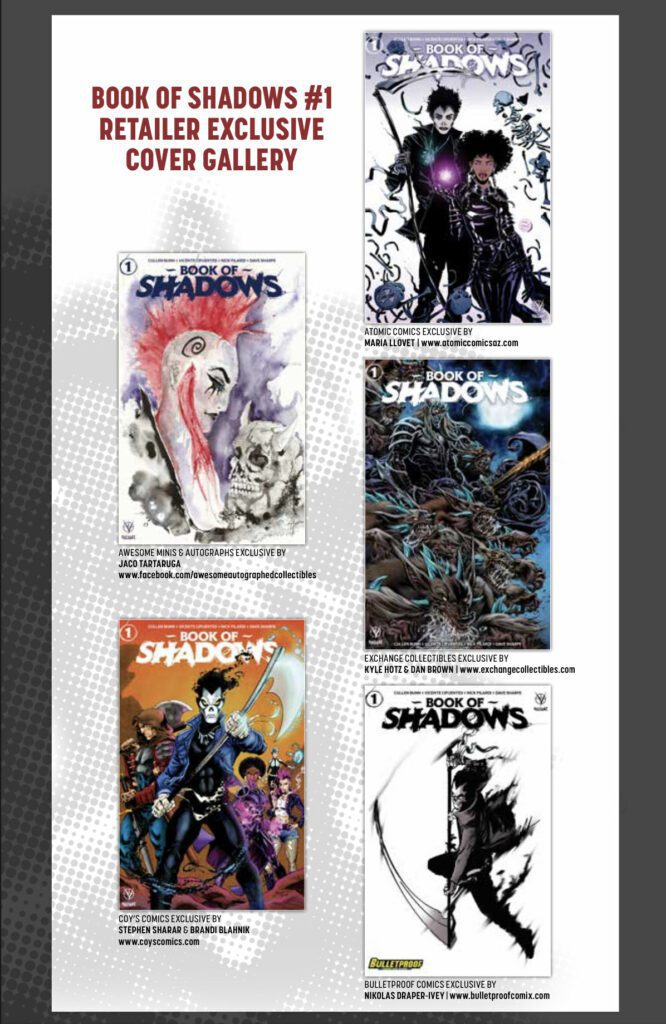 As you can see from the graphic, the five variants are by artists Maria Llovet (Atomic Comics), JaCo Tartaruga (Awesome Minis & Autographs), Kyle Hotz & Dan Brown (Exchange Collectibles), Stephan Sharar & Brandi Blahnik (Coy's Comics), and Nikolas Draper-Ivey (Bulletproof Comics).
And check out the first few pages of BOOK OF SHADOWS #1 below: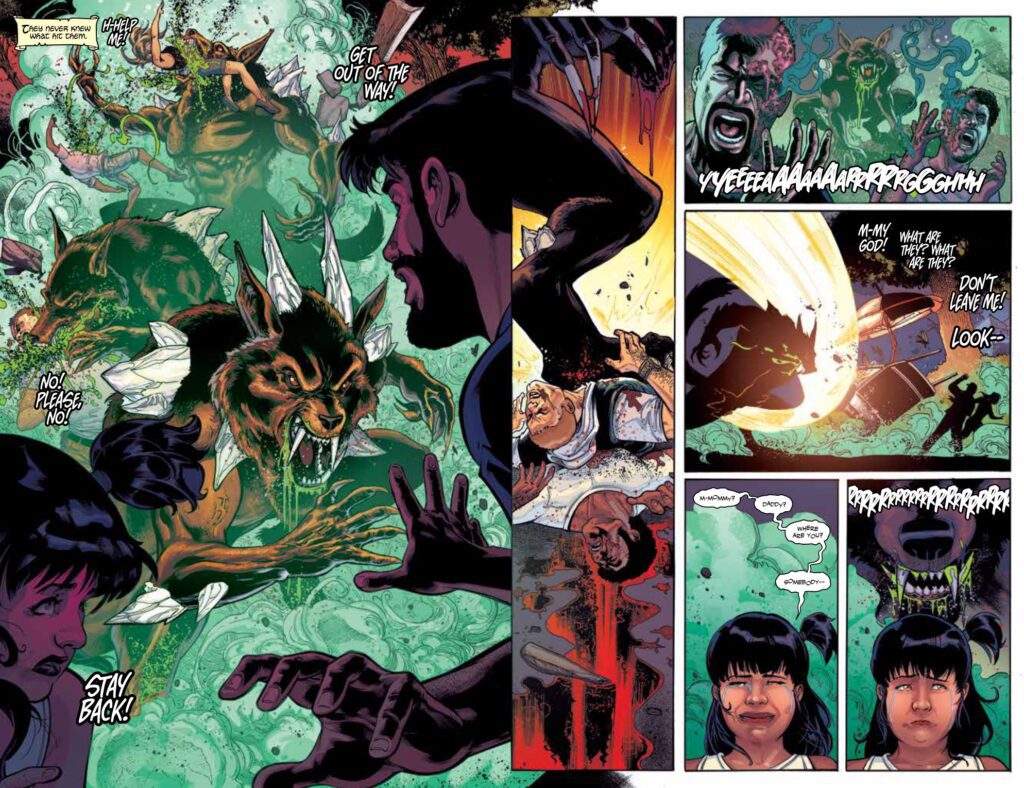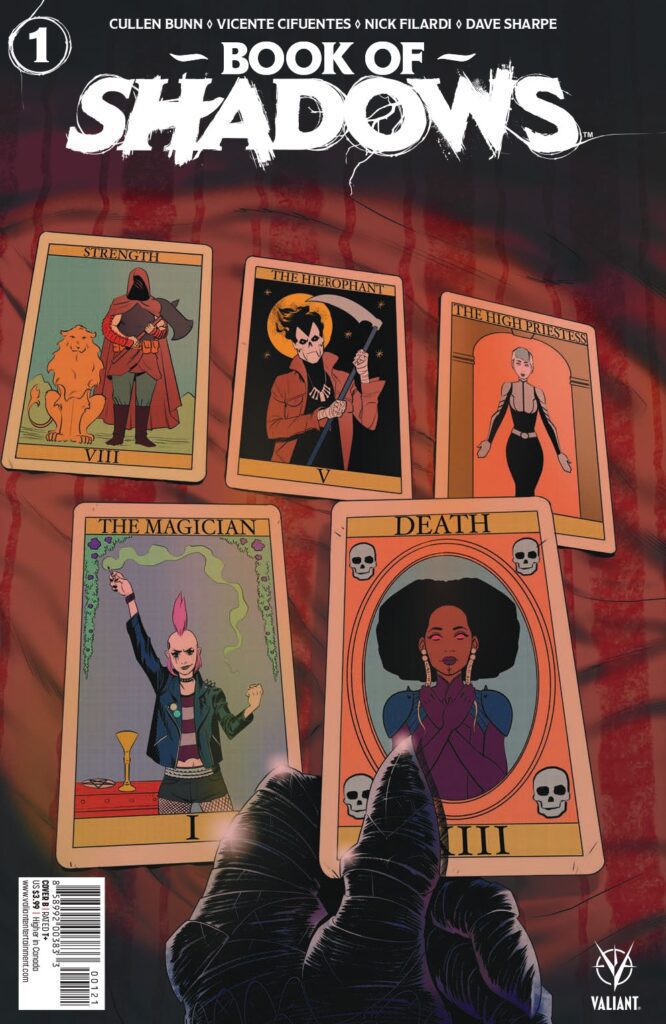 ---
Are you excited to see the first supernatural team in the Valiant Universe? Sound off in the comments!