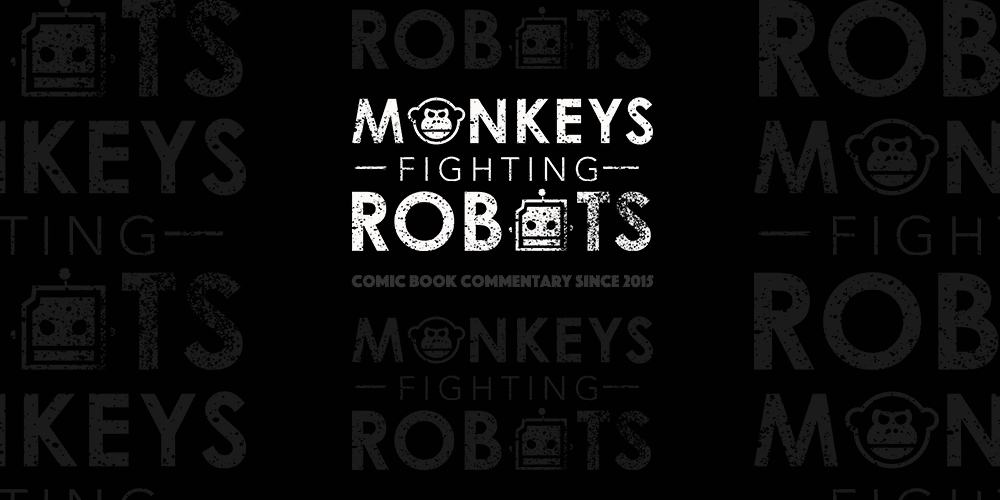 Paramount has announced that it has pulled the sixth Transformers movie from their schedule, and the studio is already rumored to be eyeing the reboot button. The most recent film in the series, Transformers: The Last Knight, was considered a disappointment despite making $600 million worldwide, and none of the films has ever received a positive Rotten Tomatoes score. However, there is still one more Transformers film on the release schedule, Bumblebee, which hits in December. Four of the Transformers were financial successes — two of them even made over $1 billion worldwide — so the series must have done something right. 

I enjoyed the special effects, the action and Peter Cullen saying awesome things in the Michael Bay films. Scenes involving Optimus Prime flying around with a jetpack and fighting a robot dinosaur appealed to my inner 10-year-old. But the films were bogged down by Bay's juvenile humor which boiled down to sexism, racism and toilet jokes as well as his military fetishism. Old-school fans have been longing for a reboot of the series.
My criteria for a reboot would be as follows:
The films need to appeal to families. So tone down the swearing and sex jokes.
Match the special effects and action of the Bay films.
To that end, here are 10 directors who I believe would be able to reboot the series.
Brad Bird
Brad Bird is an animator turned live-action director and a veteran of Disney. He is best known for making The Incredibles for Pixar and Mission: Impossible – Ghost Protocol. His whole filmography shows he would be a great fit for the Transformers franchise. Whether in animation or live action, Bird can craft an exhilarating action sequence and still gives his films a lot of emotional depth.
With The Incredibles, Bird made a great revisionist take on the superhero genre, as the actions of superheroes have huge consequences. Meanwhile, The Iron Giant was a touching American adaptation of Ted Hughes' children's novel of the same name. The Iron Giant was a Spielberg-esque about a boy befriending a giant alien robot, the kind of story we would expect from the start of a new Transformers series.
All of Bird's films have had a distinct look. The visuals in The Incredibles were influenced by '60s era Bond films. The Iron Giant was set in the '50s, and Tomorrowland went for a retro-futurism look. So it would be easy for Bird to honor the '80s origins of the Transformers franchise and give the reboot an '80s look.
Bird was considered to direct Star Wars: The Force Awakens but lost out to J.J. Abrams. His last live-action film, Tomorrowland, was a box office disappointment, but making a Transformers reboot could be part of a deal allowing him to make a dream project afterward like 1906.
James Bobin
Englishman James Bobin is also a Disney veteran, having directed 2011's The Muppets, its 2014 sequel and Alice Through the Looking Glass (a sequel that was a massive improvement on the Tim Burton original). Bobin films are known for being bright and colorful affairs, and he has mastered making movies that please parents, children and the inner child of many adults. The Muppets was a hilarious film that had many subversive jokes while Bobin got to show off what he could do with special effects with Alice Through the Looking Glass. With Alice Through the Looking Glass, he mandated that the villains should be more sympathetic. So, if he gets to make a Transformers film, he can give some more focus to the Decepticons.
Bobin is currently making the Dora the Explorer movie for Platinum Dunes, Michael Bay's production company. If Bay does stay on as a producer for Transformers, Bobin would already have a working relationship with him.
Moreover, Bobin has also been linked to direct that long-rumored Men in Black/Jump Street crossover, a film that sounds like it would be a Jump Street joke. Many film fans hope it would never actually be made, and it is stuck in development hell.
Gareth Edwards

During his short career, Gareth Edwards has made some impressive special effects movies: Monsters, 2014's Godzilla and, most recently, Rogue One: A Star Wars Story. Edwards started his career as a visual effects artist and made a splash with his sci-fi road movie Monsters, which was made on a budget of $500,000, and Godzilla was made as a disaster movie.
Even the harshest critic of Bay's Transformers series would have to concede that the special effects were second to none. The effects in the 2007 film still hold up and should have won the Academy Award for Best Visual Effects that year. Whoever takes over the Transformers movie franchise needs to match these high standards, and Edwards would be able to step up.
He has proven that he can handle the action that would be expected from fans, with Rogue One having some fantastic scenes, especially on and around Scarif. Imagine what he could do with the Transformers franchise.
The biggest issue affecting Edwards were issues regarding the Rogue One shoot. The film underwent extensive reshoots, which were handled by Tony Gilroy. In addition, Edwards has stepped away from the Godzilla sequel so he can work on smaller projects. However, since the Disney takeover of Lucasfilm, production problems seems to be synonymous with the Star Wars franchise. The Force Awakens had various rewrites. Solo was pretty much reshot by Ron Howard, and Colin Trevorrow left directing duties on Episode IX because of creative differences. A Transformers reboot could be a way for Edwards to bounce back.
Joseph Kosinski
Joseph Kosinski is a director who specialized in effects-laden films, making his debut in 2010 with Tron: Legacy and following it up with the Tom Cruise sci-fi vehicle Oblivion. Regardless of what you think of their storytelling, both Tron: Legacy and Oblivion are fantastic-looking films and the former has one of the best soundtracks, thanks to composers Daft Punk.
In addition to his work in the sci-fi genre, Kosinski made drama Only the Brave based on the real-life story of the Granite Mountain Hotshots, a crew of firefighters who died during a wildfire in New Mexico. This film captured hard-working American men risking their lives.
Kosinski is currently attached to direct the long-delayed Top Gun sequel. If the producers of the Transformers movies want to keep the military aspects of the Bay iteration, then Kosinski would be able to combine his sci-fi experience with his more grounded films.
Travis Knight

Travis Knight is best known for his work as an animator and producer at Laika. He made his directional debut with the critically acclaimed Kubo and the Two Strings, a wonderful animated dark fantasy film based on Japanese folklore. The film follows a young boy forced on an adventure to save his mother from his powerful grandfather and aunts. In all honesty, it easily matched anything Disney and Pixar could do.
Knight's follow-up film is Bumblebee, the first spin-off film in the Transformers franchise, and if the reboot rumors are true, this would be the last installment in this version of the series. It may seem weird to suggest a director working one version of a series to also work on a reboot, but it has been done before. Martin Campbell rebooted the Bond series, twice, Bryan Singer produced X-Men: First Class (which was a soft reboot of the X-Men franchise) and James Cameron is currently producing the sixth Terminator movie.
Although we have only seen one trailer for Bumblebee, Knight seems to have an understanding of the franchise. The film looks bright and colorful. Characters look more like the versions in the '80s animated series, and it is going to be aimed towards kids like the franchise should have been all along. Knight may as well have a clean slate to work with.
Shawn Levy


Canadian director Shawn Levy has had a long career of making films and TV episodes, focusing mainly on comedies. His filmography is a mixed bag. He sadly has films like The Pink Panther remake and The Internship to his name, but there is one entry that acts like a calling card for the Transformers franchise: Real Steel.
On the surface, Real Steel looked like a silly sci-fi film that made some people wonder if Hugh Jackman needed a better agent. But it turned out to be a fun family film with a touching story about a father and son reconnecting because of their work on a fighting robot. Real Steel was basically sci-fi Rocky. With fantastic special effects and action sequences in which the robots remain distinct, the film is exactly what fans would want from a Transformers film.
Levy has also found great success as a producer: his recent credits include the critically acclaimed The Spectacular Now, Arrival — which earned him an Academy Award nomination — and hit Netflix series Stranger Things. Even if Levy doesn't want to direct, he would be a solid choice to work as a producer.
Justin Lin

Since taking over the Fast & Furious franchise, Justin Lin became one of the most in-demand action directors in Hollywood. He was able to transform the series into one of Universal Studios' biggest cash cows.
When helming the Fast & Furious movies, Lin managed to bring back stars like Vin Diesel, Paul Walker and Michelle Rodriguez and turned the street racing series into a globe-trotting action ride. Lin also introduced Dwayne "The Rock" Johnson and Luke Evans to the series. But his best feature as a director is his use of practical effects and stunts.
When CGI is used in the Fast & Furious series, it falls on the poor side, but Lin redeemed himself with Star Trek Beyond, matching the effects of the previous movies in the Kelvin timeline. Lin pleased Trekkies who were critical of the J. J. Abrams Star Trek movies, and he could do the same with Transformers fans who were turned off by Bay's approach.
Lin's films also share a theme of family and togetherness, and he could bring that to the Transformers franchise as well. The Autobots are a tight-knit group, the last good robots from their dead world, and Lin could counter criticisms of the Bay films that claim the Transformers are supporting characters in their own films. Lin is also able to handle a large cast of characters. So he could give a fair amount of screen time to the Autobots, Decepticons and human factions.
According to IMDB, Lin is rumored or attached to six movies, including two more Fast & Furious movies, a sequel to The Bourne Legacy and Space Jam 2. Yet, considering some of those films have been in development for years, it is safe to say nothing in Lin's schedule is set in stone.
Phil Lord and Christopher Miller

Like Brad Bird, the directing duo of Phil Lord and Christopher Miller has successfully worked on both animated and live-action films, such as the Jump Street series, Cloudy with a Chance of Meatballs and The Lego Movie. With a filmography like that, Lord and Miller has developed a devoted fanbase. They turned a teen drama with a bit of a silly premise into a brilliant satire of the buddy cop genre and, most importantly, turned a film that seemed like a corporate cash-grab into a hilarious and heartfelt film for the whole family.
Under Bay, the Transformers franchise seems to have forgotten who its target audience is: kids. Lord and Miller could manage to do what they did with The Lego Movie to Transformers, making it family entertainment.
The biggest issue affecting Lord and Miller is their experience with the Star Wars franchise. They were originally set to direct Solo: A Star Wars Story but were fired by Kathleen Kennedy due to creative differences. Hopefully, they have learned from this experience and can use it to direct another big-budget studio film.
Jonathan Mostow

Jonathan Mostow is a director with plenty of experience working on movies about robots. So perhaps he could pull off a hattrick and move right into the Transformers franchise. Mostow is best known for making Terminator 3: Rise of the Machines. Although the film was met with fairly positive reviews, the audience reaction has been more mixed, since it's basically a comedy remake of Terminator 2: Judgment Day. Even so, Terminator: Rise of the Machines does have some memorable moments like the truck chase and the fight between the T-800 and the TX.
Mostow's other robot move is Surrogates, a loose adaptation of a comic book series by John Brancato. It was an underrated sci-fi film that features Bruce Willis, Radha Mitchell, Rosamund Pike, Ving Rhames and James Cromwell. Set in a world where humans are able to control robot bodies with their minds, the foundations of this society are shaken when people are murdered through their surrogates.
Mostow is also known for making the World War II submarine movie U-571, a film that annoyed British veterans and historians. He also directed an episode of The Last Ship, a show produced by Bay.
Rupert Sanders


Completing this list is English director Rupert Sanders, best known for directing Snow White and the Huntsman and the 2017 Ghost in the Shell. Sanders started his career directing commercials, winning two Golden Lions at the Cannes Lions International Advertising Festival.
While Sanders' films have been met with a mixed critical reaction, there is no denying that they are fantastic-looking films. Snow White and the Huntsman is a standard fantasy film mixed with excellent CGI, practical effects and costumes. Ghost in the Shell is nowhere near as bad as some film fans feared it would be, and Sanders was able to recreate the look of the anime, if not the philosophy of the Japanese source material.
Sanders is adept with action and using multiple types of special effects. If he has a good script to work with, Sanders would be able to make a PG-13 film that should be fine for older preteens to see.