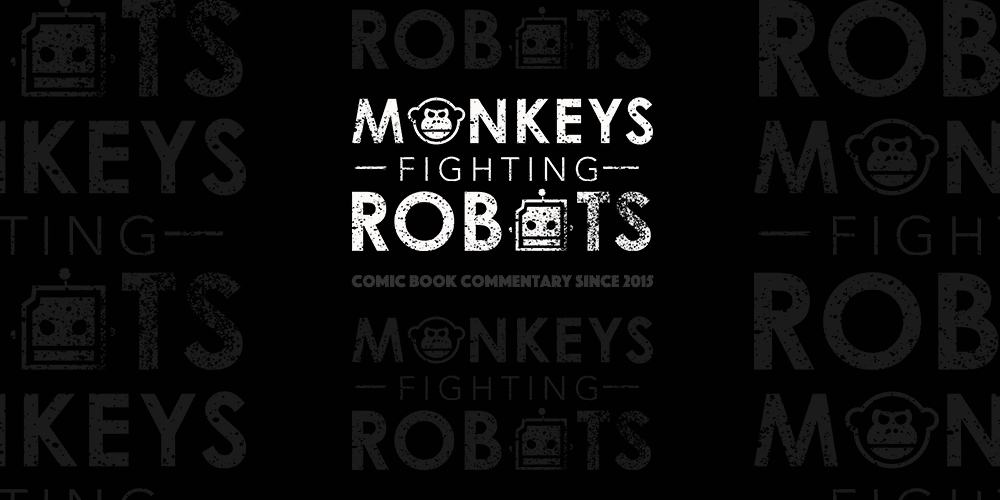 BREAKING DOWN STAR WARS NEWS FROM WEEK 2, September 2018. BECAUSE IN A GALAXY FAR, FAR, AWAY — THERE'S NEVER A DULL MOMENT.
Week 2 of Star Wars news popped of the backburner with Kevin Smith going viral regarding his theory connecting Ahsoka to Rey in Episode IX while Solo: A Star Wars Story released digitally. In addition, we got interviews with Timothy Zahn, Delilah Dawson, Rey Parks, and — wow, another Star Wars Resistance trailer.
Kevin Smith Breaks The Internet
Doing what he does best, Kevin Smith explored a theory regarding Rey's lineage in Episode IX. And he did it by including Ahsoka Tano. While many feel his theory is due to one too many smoke sessions, we can't argue the intrigue surrounding his theory.
Read the full Kevin Smith theory on Rey's mom being Ahsoka.
Mark Hamill Teases Episode IX Title
Not to be outdone by Kevin Smith, Hamill was also up to his usual antics this week. Possibly dropping the beginnings of the Episode IX title, he teases fans with one word.
"The."
THE

(to be continued…)

— Mark Hamill (@HamillHimself) September 13, 2018
Followed by another word yesterday.
"Purpose."
PURPOSE

(cont'd)

— Mark Hamill (@HamillHimself) September 14, 2018
Is Hamill being serious, or is he just having fun? Some feel this is the real title while others claim Hamill is trolling.
Spoiler alert: "The purpose of these tweets is to make you think I'm revealing the title of Episode 9 when in reality I'm just trolling all of you!" pic.twitter.com/TNjm14TdIr

— Natalie H (@eilatan82) September 14, 2018
Here are our title theories
"The Purpose" Behind the Force, "The Purpose" of Skywalker — and our favorite, "The Purpose" of Galatic War.
Whatever Mark is up to, there's still more to come. Let us know in the comments your theories!
Deleted Solo Scenes And Rey Parks Interview
Always in the forefront of Star Wars news, the Star Wars Show included a great interview with Rey Parks. Famously known for playing Darth Maul in The Phantom Menace, Parks talks about returning to the iconic role in Solo.
Solo: A Star Wars Story released digitally this week, and fans were treated to several deleted scenes. And if those weren't enough to get you hyped, Lucasfilm via Starwars.com went behind-the-scenes with the droids and puppets from Solo. Sadly, Therm Scissorpunch was not included.
New Star Wars Resistance Trailer
For the animated fans, a new Star Wars Resistance trailer dropped featuring pilots on the Colossus called The Aces. Opinions are divided on the series, with most showing only a casual interest. This also happened when Star Wars Rebels season 1 first aired and look how that series turned out.
The animated series, airing on the Disney Channel in October, features a host of new characters, ships, and a few returning favorites. While our "Cardinal theory" is squashed (still bummed out about it), a new one surfaced regarding a cameo appearance by Kylo Ren. An Upsilon-class command shuttle, Ren's personal shuttle, made a quick appearance in the trailer. Considering his ship is a one-of-a-kind, Kylo making an appearance is certainly intriguing.
Watch the new Resistance trailer and learn about The Aces pilots.
Overall, we're excited about the series and will be covering it with up-to-date reviews when it airs October 7th.
More Star Wars News From The Week
Timothy Zahn And Delilah Dawson Interviews
Timothy Zahn took time at Dragon Con to sit down with Alex Damon from Star Wars Explained. In the interview, Zahn talks about Thrawn and what he and Ezra might be up to.
Alex also sat down with Delilah Dawson to talk Phasma and possible future characters to come. In addition, Starwars.com interviewed Zahn regarding his book Thrawn: Alliances. 
Holiday Star Wars Funko Pop Figures
It wouldn't be the holiday season without Star Wars. Thanks to Comicbook.com, fans got a sneak peek at the new holiday Star Wars Funko Pop lineup. Chewie is by far our favorite of the bunch. Yoda, however, looks like he partook in the Kevin Smith smoke session — taking a close second in our rankings.
Solo: A Star Wars Story Concept Art
Han and Chewie escaping Stormtroopers.
Solo and Chewbacca meeting Enfys Nest
Han Solo performing daring moves in his speeder with Qi'ra.
Sitting down for a good old game of Sabacc.
Lando Calrissian taking aim.
Stay current on all Star Wars news related items with The Weekly Spiel, and throughout the week here on Monkeys Fighting Robots. Let us know in the comments what Star Wars news excited you the most this week. And what might have let you down? Until next time, "May the Force be with you, always."
Sources: StarWars.com, ComicBook, Star Wars Explained, and Star Wars Show.