Christian Gudegast's Den Of Thieves is a bombastic attempt, at trying to recapture the magic of Michael Mann's classic Heat. Gudegast fails to understand how nuanced Mann's film was or that Curtis "50 Cent" Jackson, Gerard Butler, and Pablo Schreiber are not the same caliber of actors as Robert Deniro, Al Pacino, and Val Kilmer. Just because there's a "clever" script doesn't mean the actors can pull it off. If anything, a film like Den Of Thieves reminds everyone why certain movies should be left untouched.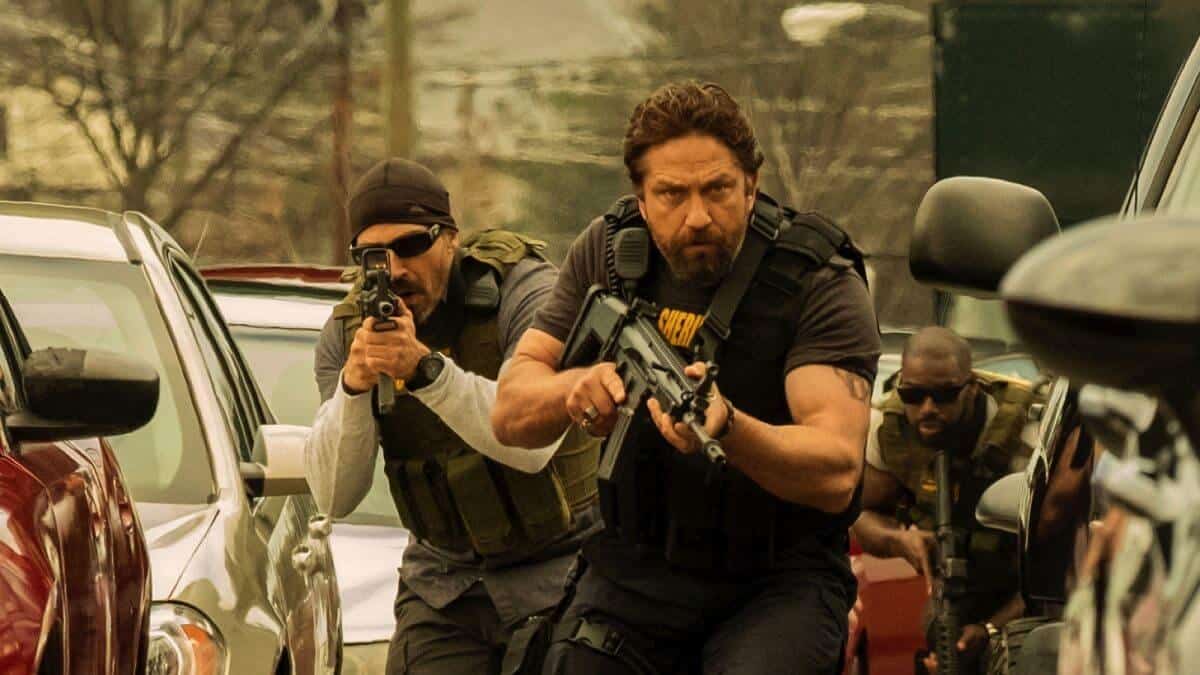 For those who are curious (not sure why) the film centers on a team of renegade cops led by Butler who is tasked with tracking down a gang of thieves (Jackson/Schreiber) who are responsible for multiple heists. O'Shea Jackson plays the getaway driver and has a crucial role in planning their theft at the Federal Reserve Bank. Had the film stayed focused on the action and paid little mind to character development, this would have made the experience at least tolerable. Instead, we are forced to endure an intricate storyline that goes nowhere and drags on. Of course, Gudegast doesn't trim much from the narrative as he was the one who wrote it. It's his first time in the director's chair, and it shows.
There's nothing about this storyline that rings true. Butler's character is apparently going through some marital issues, and they just blow right past that. 50 Cent's character is attempting to balance being a family man on top of being thief, and that's never sufficiently explored. We know that the members of the LAPD taskforce (which Butler's character heads) have a seedy past, but that's never addressed either. Instead, most of the film is this build up to a heist that's tedious rather than compelling. If you are going to make a heist film, at least make that a memorable moment.
The action sequences are slightly more engaging, but there is nothing pulse-pounding about them. They come across as more scripted than organic. It's as if the scriptwriters viewed them as a means to an end rather than an enhancement of the overall experience. Should anyone want to pay to see an action movie where the sequences are average at best? Cinematographer Terry Stacey attempts to enhance these moments with sweeping camera angles which are meant to evoke memories of Heat but when the action is lackluster, who cares about what the shot looks like?
Butler plays the same type of character that he's played in Geostorm and London Has Fallen; and the rest of the cast gives very ho-hum performances which aren't entirely shocking. There's nothing that should draw anyone to see Den Of Thieves. If anyone pays to see this then your only condoning STX producing a lackluster product. Spend the money to see a better film like 12 Strong or Paddington 2.