After 2016's slew of incredible animated movies, I've decided to look ahead and break down the animated films hitting theaters in 2017.
January 13 – Animal Crackers
With a premise as odd as this, the January release date seems fitting.
February 10 – The Lego Batman Movie
Capitalizing on the success, both financially and critically, of the original Lego Movie, this DC themed comic book film looks to please fans and tell a story filled with humor and heart.
March 31 – The Boss Baby
Despite the trailers and conceptual idea of this movie not sounding appealing to me, the cast is solid and Hanz Zimmer is doing the score.
April 7 – Smurfs: The Lost Village
After the horrendous live action/CGI cross over Smurfs films we got a few years back, the franchise is seemingly going back to its roots with this new installment.
June 2 – Captain Underpants
Captain Underpants could go one of two ways: either it's a smash hit that spawns a franchise, or it bombs and the franchise never sees the light of day again. It has potential, but we'll have to see if the marketing draws viewers in.
June 16 – Cars 3
Following the universally agreed upon worst Pixar film in Cars 2, the company is putting out a third installment which looks darker in tone than the previous two.
June 30 – Despicable Me 3
Rounding out the Despicable Me trilogy comes a movie that will likely get buried by Pixar's Cars 3, which is released a mere two weeks prior.
September 22 – The Lego Ninjago Movie
Although the less anticipated of the two Lego movies hitting theaters in 2017, the Ninjago franchise is a hit among kids and the cast is stacked, including names such as Jackie Chan, Dave Franco, and Michael Peña .
November 22 – Coco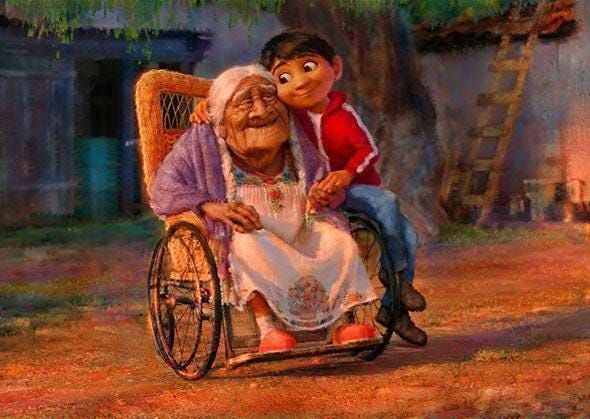 Coco is an original Pixar film telling the story of "a 12-year-old boy named Miguel who sets off a chain of events relating to a century-old mystery, leading to an extraordinary family reunion". With a stacked, diverse cast, can Pixar deliver another Inside Out sized hit
So, are you excited about the animated movies coming out in 2017? I'm hyped for Lego Batman, Smurfs, Cars 3, and Coco. Other than that, the quality seems to be mediocre; only time will tell if 2017 is as good for animation as 2016 was.