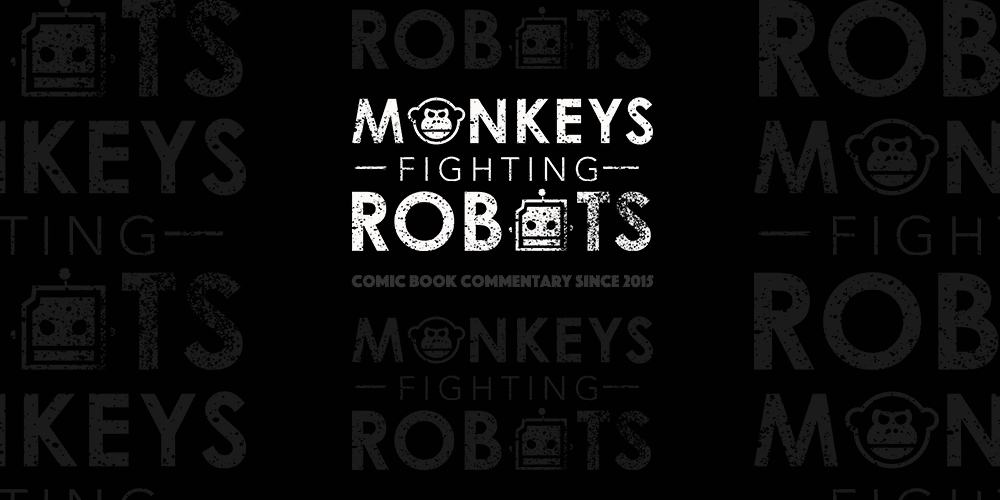 BREAKING DOWN STAR WARS NEWS FROM WEEK 1, OCTOBER 2018. BECAUSE IN A GALAXY FAR, FAR, AWAY — THERE'S NEVER A DULL MOMENT.
Fall is in the air, with an abundance of Star Wars news this week to make it feel like December is right around the corner, even if we aren't getting a movie this year. Fans were concerned when Disney and Lucasfilm stated "all standalone movies were getting put on the backburner," however, after the news of Jon Favreau's series The Mandalorian dropped — it became abundantly clear why there's been a shift in priorities.
Everything We Know About Favreau's The Mandalorian
After getting snippets of production set-up, thanks to Making Star Wars, Jon Favreau made an official announcement regarding his television series for the Disney streaming service. Titled, The Mandalorian, the show will take place shortly after Return of the Jedi, and before the reconstruction of the First Order.
Shortly after this bomb dropped, an image of this lone Mandalorian gunslinger was revealed (courtesy of Starwars.com). In addition, fans were also rewarded with a hot-list of directors for the series.
According to Starwars.com, production of The Mandalorian is officially underway with Dave Filoni taking the helm of director for Episode 1. Additional directors of The Mandalorian series include, "Deborah Chow (Jessica Jones), Rick Famuyiwa (Dope), Bryce Dallas Howard (Solemates), and Taika Waititi (Thor: Ragnarok)."
If this Star Wars news wasn't exciting enough, Filoni is also named as an Executive Producer of the series. This move makes sense, considering his extensive background in laying the foundation of Mandalorian characters in Star Wars: The Clone Wars and Star Wars Rebels.  Additional EP's include Jon Favreau, Kathleen Kennedy, and Colin Wilson. Serving as co-executive producer will be Karen Gilchrist.
LEGO Set Of Vader's Castle
If The Mandalorian Star Wars news wasn't enough to get your blood pumping, perhaps building Darth Vader's Castle featured first in Rogue One will. Available November 26, 2018, the set includes a ton of nostalgic figurines, weapons, and accessories.
What's Included In LEGO Vader's Castle
Retailing at $129, the Vader LEGO set has everything a Star Wars fan could want. The castle measures at 16 inches high and includes pieces to build a TIE Advanced Fighter. Five mini-figures also come with the set, which contains 2 Darth Vader's, 2 Royal Guards, and an Imperial Transport Pilot. Accessories include a bacta tank, meditation chamber, and even a hook for Vader's cape.
Weapons featured in the LEGO set are cannons on the TIE, along with special turrets on Vader's Castle. Darth Vader will naturally have his red lightsaber — in addition, Royal Guards have their Force Pikes, and the Imperial pilot comes with a blaster.
Episode IX Emergency Shoot Disrupts Adam Drivers Schedule
According to a press release, Adam Driver rescheduled a university appearance due to "a massive schedule change," in the shooting for Episode IX. Because of the change, Driver was needed to rehearse his part for a full day before the shooting begins.
It's unknown as to what this "massive schedule change" could be, however, it likely involves a fight scene. Perhaps there's additional choreography he needs to learn.
Star Wars Resistance Episode 1&2 Air Sunday, October 7th
Buried under other Star Wars news, the premiere of Star Wars Resistance is here. Despite grumblings from a few fans, critics are giving the series positive reviews. Much like Star Wars Rebels, Resistance is a show for "all ages" of Star Wars fans.
The animated series created by Dave Filoni and directed by Amy Beth Christenson will reveal story arcs leading up to The Force Awakens. Featuring a host of new and returning characters, the series takes place on landing platform called the Colossus.
"It's like a floating Cantina… It's just like this place where you fix your ship, you go get gas, you go get food," stated Bobby Moynihan during a press junket interview. "All of the Star Wars we've seen before is about the Force and the Skywalker family in some capacity, and this is about all the guys that will drink at the cantina afterward."
Star Wars Resistance will also feature the return of actor Greg Proops. The comedian first entered the Star Wars world in the prequels, voicing Fode and Beed in The Phantom Menace. While the double-headed podracer announcer isn't around for Resistance, Proops is voicing another announcer under the name of Jak Sivrak.
For those keen on their Star Wars lore, Jak Sivrak is a nod towards a character removed from the special edition cut of A New Hope named Lak Sivrak.
I always found it odd that George Lucas removed Lak Sivrak until I realized it was just a stock mask that they had laying around. pic.twitter.com/EOCIdWsr8b

— Bryan Young (@swankmotron) October 2, 2018
Other Star Wars News
NYCC is underway and we've got a sneak peek at the table of contents for Women of the Galaxy.
Pedro Pascal As The Mandalorian
Rumors are floating around as to who will play the lead role in Favreau's The Mandalorian with Pedro Pascal (Game of Thrones) being at the top of the list. This tidbit of Star Wars news remains unconfirmed, likely due to the Lucasfilm marketing team milking the excitement surrounding the series. Pascal is a perfect casting in our opinion, however, we're still holding out hope that Bo Katan will also make an appearance in the show as well.
The Mandalorian Rifle Might Look Familiar
Coupled with fans nerding out over the first look of The Mandalorian, some are wondering about the rifle strapped to the characters back. Thanks to artist Phil Noto, we have an idea of what it might look like.
Does the Star Wars news from this week have you geeking out? Is The Mandalorian the biggest news of the week, or are you more hyped for Star Wars Resistance? Let us know in the comments below!
Stay current on all Star Wars news related items with The Weekly Spiel, and throughout the week here on Monkeys Fighting Robots. Until next time, "May the Force be with you, always."