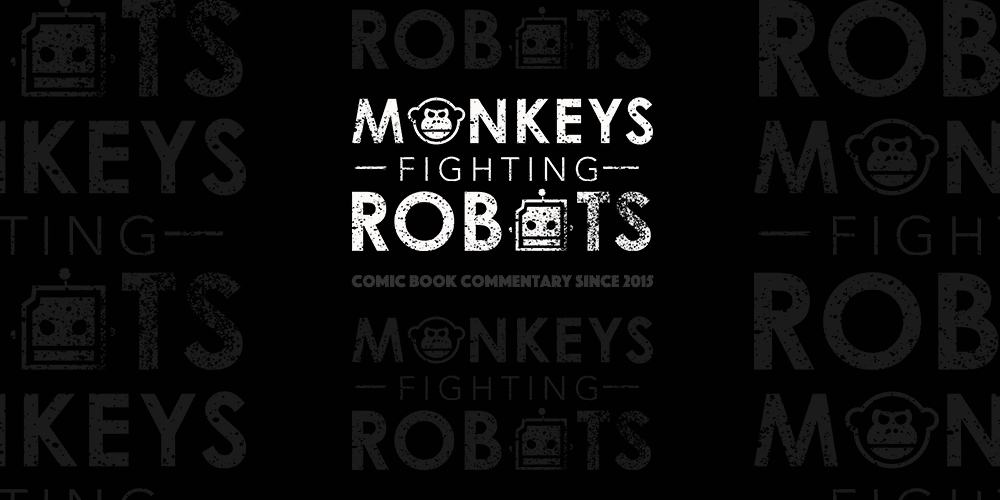 J.A. Bayona's Jurassic World: Fallen Kingdom utilizes eye-popping imagery, intricate set design, Michael Giacchino's lush orchestral melodies, and relentless action sequences to create an enjoyable experience which fans will enjoy.
What was evident from the onset is Bayona didn't set out to emulate any of the previous films in this franchise. The director seems to understand that fans have already seen these dinosaurs on an island in any number of scenarios and craved a new direction. Jurassic World: Fallen Kingdom takes many risks which indeed pay-off creating a new path for the next film which is already in development.
The film centers on the aftermath of the dino-centric adventure park coming unhinged resulting in dinosaurs running wild across Isla Nublar. These dinosaurs face imminent extinction due to a suddenly active volcano (go with it). Benjamin Lockwood (James Cromwell) is a colleague of the late John Hammond (Richard Attenborough) and wishes to save these creatures by relocating them to a sanctuary. Lockwood entrusts the head of his foundation, Eli Mills (Rafe Spall) to work out the logistics of rescuing them.
His first call is to Claire Dearing (Bryce Dallas Howard), who happens to be running a non-profit dedicated to the preservation of dinosaurs. Mills convinces her to sign on to the mission and persuades Dearing to reach out to her former beau Owen Grady (Chris Pratt) to assist in their quest. Joining them on the trip back to Isla Nublar are Zia (Daniela Pineda), Franklin (Winston Justice), and a security team led by Ken (Ted Levine). However, could someone on the trip have ulterior motives?
Derek Connolly and Colin Trevorrow crafted a storyline which poses some interesting questions. Just because we can create these creatures, is it ethical to do so? Should we make money of off these or any animals in captivity? Do we share a portion for these animals being in captivity, to begin with? Connolly and Trevorrow's narrative doesn't provide us with any answers to these ethical dilemmas allowing audiences to reach their conclusions. My only concern about Jurassic World: Fallen Kingdom is the storyline at times felt a bit scattered, but it wasn't enough to dampen my enthusiasm while watching the film. Overall, it does provide an effective structure for this saga to go in a new direction.
Bayona's direction is much more stylish than Trevorrow's. Jurrasic World had more of a simplistic yet effective approach as the film stayed more action-centric using the disaster on Isla Nublar as a bridge between one sequence to the next. The method was familiar yet highly effective for the man who will return to the director's chair in Jurrasic World III. Jurassic World: Fallen Kingdom provided Bayona with a rich canvas to paint his dino-centric vision. The film uses an abundance of imagery rife with contrasting colors (dark colors, light colors, shades of red, shades of blue, green) creating this look of a constant struggle between sides (my guess is man vs. nature).
My favorite image was the scene as they left the island with the Brachiosaurus watching from the dock. We get to see the lava approach the prehistoric creature, and the smoke engulfs him just as he cried out to them. The mixture of crimson red and dark smoke combined with the ocean in the foreground not only emphasized the majestic beauty of these creatures but the tragic events unfolding. Bayona also showed such savvy making use of intricate sets and ambient sound.
The second and third acts of Jurassic World: Fallen Kingdom takes place in a gothic style 19th-century mansion (Lockwood's Home).  Every available inch of the home – dark corners, secret elevators, oddly shaped displays of fossils, and secret fourth-floor laboratories are utilized to ramp up the tension as we quickly headed towards our resolution. Who wouldn't be freaked out by an "Indoraptor" (a genetically created dinosaur) chasing them down a corridor? This setting also provided a golden opportunity for Bayona to use ambient noise to his advantage. Whether it was a slight tap, snapping stairs, or smashing glass, each sound heightens the experience for everyone in the theater.
Pratt and Howard are solid and add moments of levity which was much appreciated. Jeff Goldblum's return as Dr. Ian Malcolm is more of a cameo and serves as a prologue and epilogue to the film. Oscar Faura's cinematography made use of sweeping camera shots to emphasize both the beauty of their surroundings and the eerieness of their surroundings. Andy Nicholson's stellar production design provided Bayona with the tools needed for his vision to be fully realized. Giacchino's score strikes a majestic yet tragic tone.
Overall, Jurassic World: Fallen Kingdom is a thunderous romp that's visually appealing, highly entertaining, and takes the franchise in a fresh new direction.