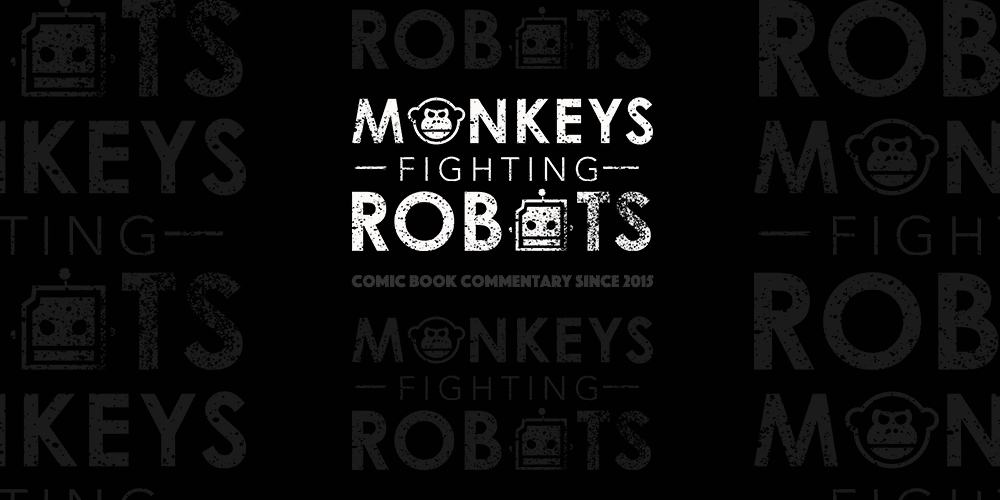 DOOMSDAY CLOCK #6 finally drops, JUSTICE LEAGUE DARK #1 kicks off a new team, and TEEN TITANS #20 gives villains nightmares all in this week's RAPID FIRE RECAP! 
Almost every DC Comic, cliffhanger, and plot twist released the week of July 25, 2018, is going to get SPOILED ROTTEN!  Turn back now, unless you're done reading for the week OR you simply just don't care. Too read our full reviews click on the title of the issue.
FROM THE WEEK OF JULY 28, 2018
Marionette and Mime's backstory was revealed. They're both nuts! The villains have a secret meet and greet, and the Joker "possibly kills" the Comedian.
Someone who can turn into a red smoke cloud may be starting the fires with a bunch of other guys who like to hang out in lead tanks. Some little boy was bribed with $300 to say Superman started the fires. Hey kid, go higher next times!
Wally goes to the Sanctuary. Not the song by THE CULT. That song called "She Sells Sanctuary." No; this Sanctuary is run by Tom King.
Hector Hammond breaks the psionic link to the Darkstars while John Stewart somehow blocks the Darkstars teleportation abilities with his college degree. Tomar-Tu and Hal Jordan end the issue fighting it out until issue 50.
Wonder Woman recruits a team to help fix magic (not the card game) and sets up their new clubhouse under the Hall of Justice. Detective Chimp, Man-Bat, Zatanna, and Swamp Thing currently make up the roster while Constantine was basically blackballed.
Batman created Karma back in the day, and now he's getting his revenge because Karma's a $&@#!  Readers also find out that his mask can read minds. Then, Karma kidnaps kids and threatens to kill them unless Batman trades his "kids" for them.
The Terrifics escape the Elemental Realm using the Orb of Ra and Doctor Dread makes an appearance as the villain who's been pulling the strings behind the scenes since day one.
TEEN TITANS #20
Robin and the new Teen Titans take down Brother Blood. However, Robin is capturing his villains and basically holding them hostage in his dungeon-basement. Teen Titans TORTURE!
WONDER WOMAN #51
Wonder Woman talks to Mayfly in prison 51 times because it's issue 51. The issue ends with her landing the invisible jet to talk to her for the 52nd time. Yup.
---
Well, that's a wrap for this week. What books did you enjoy this week? Comment below or hit me up on Twitter @dispatchdcu