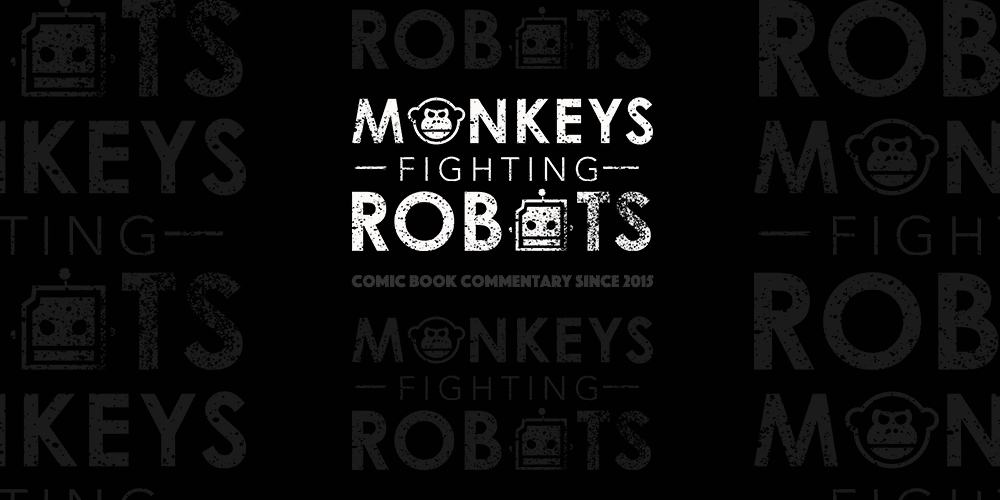 Warning: This article contains spoilers for every Marvel Cinematic Universe movie, including Black Panther. 
---
Believe it or not, the Marvel Cinematic Universe is ten years old and with Avengers: Infinity War finally landing in cinemas this week, it's time to look back at some of the franchise's greatest moments.
From Iron Man to this year's monumental hit Black Panther, this groundbreaking franchise has delivered more than a few of the most exciting and memorable moments in cinematic history, but which scene reigns supreme? If you look below, you'll find my complete ranking of the ten best moments in the Marvel Cinematic Universe.
10. Hulk Smashes Loki – The Avengers
---
Joss Whedon's unprecedented team-up movie is packed full of incredible moments, but it's hard to beat the hilariously brutal "puny god" sequence, in which The Hulk (Mark Ruffalo) teaches the villainous Loki (Tom Hiddleston) a valuable lesson about how "puny" he really is…by smashing him again and again and again.
9. Take My Hand Peter – Guardians Of The Galaxy
---
James Gunn's Guardians Of The Galaxy is most known for its wacky sense of humour and incredible visual style, but it's the emotional and downright heartbreaking moments that last the longest. The Marvel Cinematic Universe has delivered its fair share of heart-wrenching moments, but not many compare to Peter Quill's deceased mother appearing to him in his most heroic moment.
8. Spidey Swings Into The MCU – Captain America: Civil War
---
There are moments you wait your whole life to see, and others that you don't even dream are possible. The moment Spider-Man (Tom Holland) literally swings into the Marvel Cinematic Universe and fights alongside Iron Man (Robert Downey Jr.) will always be viewed as one of the MCU's most impressive and enjoyable moments.
7. Thor vs Hulk – Thor: Ragnarok
---
The fight between Thor (Chris Hemsworth) and The Hulk (Mark Ruffalo) is perhaps the most exciting, nerdy and satisfying moment that the Marvel Cinematic Universe has ever delivered. Thor's reaction to seeing his old pal and fellow Avenger is undoubtedly hilarious, and everything that happens afterwards hits a ten out of five on the badass scale.
6. Black Panther Returns – Black Panther
---
Following a battle that left T'Challa on the brink of death and Killmonger on the throne of Wakanda, it looked like Black Panther didn't stand a chance against his maniacal cousin. However, the third act of the film delivered what can only be described as a cheer-worthy moment, in which T'Challa makes his triumphant return and fights for his country.
5. Iron Man vs. Captain America – Captain America: Civil War
---
While the epic-scale airport battle is unquestionably one of the best moments in Captain America: Civil War, it doesn't compare to the heart-pounding, tear-jerking fight between our two favourite Avengers, Captain America (Chris Evans) and Iron Man (Robert Downey Jr.). After years of seeing these guys evolve as team-members, it was emotional and simultaneously entertaining to see them kick the sh** out of one another.
4. I Am Iron Man – Iron Man
---
If Superman, Batman and Spider-Man have taught us anything, it's that you probably shouldn't tell the world that you're a superhero. Unfortunately, this is a lesson that Tony Stark never received and let's face it, Iron Man isn't like any other superhero. The moment Tony Stark reveals to the world that he is Iron Man came as such a surprise and ten years later, it's still one of the most original and entertaining moments the MCU has produced.
3. I'm With You 'til The End Of The Line – Captain America: The Winter Soldier
---
Captain America: The Winter Soldier gave the Marvel Cinematic Universe many great moments and some of the best action scenes in recent memory, but the final fight between Captain America and his best friend turned brainwashed assassin remains one of the most entertaining and emotionally gratifying action scenes in the MCU.
2. Star-Lord Shoots First – Guardians of the Galaxy Vol.2
---
With Guardians Of The Galaxy Vol.2, director James Gunn decided to take a more emotional approach to the characters. This resulted in one of Marvel's most heartfelt adventures and while there are plenty of scenes to choose from, the moment Star-Lord (Chris Pratt) discovers the truth about his mother's death stands as one of the most badass scenes in the entire Marvel Cinematic Universe.
1. The Avengers Assemble – The Avengers
---
After five movies and multiple years, Marvel stopped teasing and finally delivered The Avengers. From Iron Man carrying a nuke to Hulk smashing Loki, this film is jam-packed with incredible moments, but they all pale in comparison to the first time Captain America, Iron Man, Thor, Hulk, Black Widow and Hawkeye line-up (circle up) as The Avengers.
---
And there you have it, my ranking of the ten best moments in the Marvel Cinematic Universe so far. With Avengers: Infinity War landing later this week, I'm confident that we'll have plenty more amazing moments to talk about in the future. For now, let me know what your favourite MCU moments are in the comments.