THE UNION #1 hits your local comic book store December 2nd, but thanks to Marvel Comics, Monkeys Fighting Robots has an exclusive four-page preview for you.
About the issue:
The grand unveiling of The Union! A team of super heroes gathered from all over the United Kingdom, featuring Union Jack, Snakes, Kelpie, Choir, and their fearless leader, Brittania! But when disaster strikes on their first public debut the fledgling team is immediately pushed to their limits!
THE UNION #1 is by writer Paul Grist and artist Andrea Di Vito (with Grist also working on pencils). Inks are by Drew Geraci and Le Beau Underwood (also with Grist), colors are by Nolan Woodard, and letters are by Travis Lanham. R.B. Silva and David Curiel did the main cover.
The five-issue miniseries is spinning out of Marvel's KING IN BLACK crossover event, which also begins on December 2nd.
Check out the UNION #1 preview below: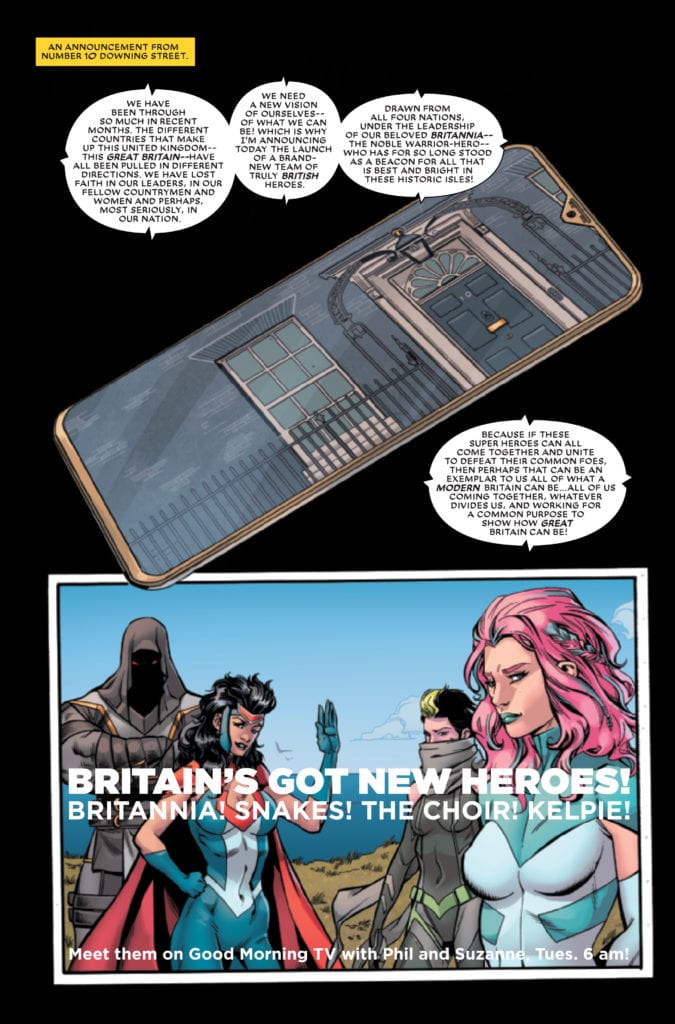 ---
Are you looking forward to THE UNION? Sound off in the comments!