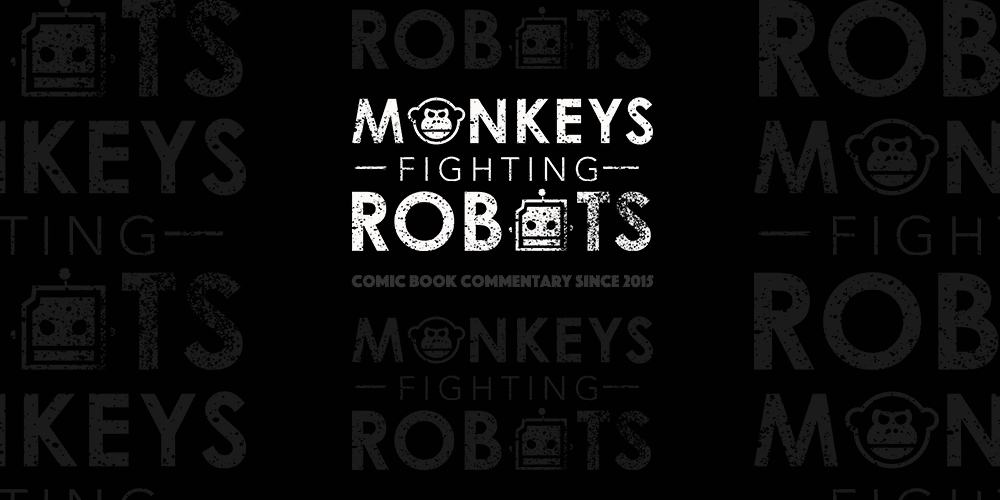 Luke Cage: Everyman is the latest Digital Original from Marvel Comics, and we got to chat with writer Anthony Del Col about the series, giving Luke CTE, writing for Marvel, and more.
Del Col works on the series with Jahnoy Lindsay (art), Ian Herring (colors), and Clayton Cowles (letters). You can read our review of the first issue here.
Anthony, thanks for taking the time to talk with us.
It's great to be here! I'm a fan of the site and the reviews you post.
Luke Cage is your first Marvel title; how does it feel to be writing for the House of Ideas? Were you a Marvel kid growing up?
In some respects, it feels like I've finally been called up into the big leagues. I mean, I've worked with a lot of top publishers, especially having just released my first graphic novel with Image Comics, but having a Marvel credit really makes the average person take a little bit notice. I mean, Marvel is one of the top entertainment brands worldwide so those that don't know anything about comics suddenly are reaching out to me to congratulate me and express interest in the book.
The very first comic book I remember buying was an issue of Alpha Flight (Issue #17). I didn't know anything about Wolverine but as a Canadian I loved the fact that a guy dressed up in a Canadian flag was beating him up.
What kind of learning curve was there going from creator-owned and independent comics to one of the Big Two?
I was actually surprised at the steep learning curve when it comes to writing superhero comics. When I do my own work (say Son of Hitler at Image or Nancy Drew & The Hardy Boys: The Big Lie) I'm given a lot of freedom regarding pace and what to include in an issue. For something like Luke Cage, it took me an issue or two to really get into the flow of including a lot more of story.
I was pretty fortunate, though – I have some great editors at Marvel. Alanna Smith, Jake Thomas and Mark Basso did a great job pushing me as a writer and as a result I think it's some of the best stuff I've written thus far, a good combination of action and emotion.
Is Luke a dream character for you to write? What draws you to him, both as a fan and a writer?
Though Luke Cage is a superhero with unbreakable skin, what I've really liked about him is that he's a very down-to-earth person. He's not rich, he's not an alien trying to save our entire planet. – he's a guy that wants to have a nice, simple life and help out his local neighborhood.
But more than that, he's a sensitive guy. What I think they've done really well in the comics is have him become a husband and a father. These things have grounded him even further and play to what's most important to him – exceling at these two things. This is what I really wanted to dive into deeper in my series.
Where did the idea to give Luke CTE come from?
Luke Cage is a man with bulletproof skin, meaning he's almost indestructible from external forces. But what about internal threats? Something that attacks him beyond his unbreakable skin?
It was when I was thinking about Luke and this weakness that it dawned on me: what if he starts to experience what a lot of soldiers end up experiencing? I had already done a lot of reading about the topic through sports reporters but it gave me an opportunity to dive deeper into the topic and speak with specialists. And it made me realize this was a really interesting thing for a superhero to go through.
Was Spike Lee/Do The Right Thing an influence for the heat wave in Luke Cage, or was I totally off-base in my review?
No, you're actually quite smart in spotting that. I'm originally from Northern Canada and when my wife and I moved to New York a few years ago one of the biggest changes was to go through a New York heatwave. Man, those are tough! Everyone starts to get uncomfortable in their own skin and increases tensions throughout.
So when I was thinking about that and how to incorporate it into this story, Do the Right Thing was one of the first images that came to my head. Another was another Spike Lee joint: Summer of Sam. What Lee does so well is make the heatwave into a character, and that's what I'm aiming to do with this story.
What is your writing process, and how does it change depending on if you're writing a sequential story like Luke Cage or an OGN like Son of Hitler?
The process for each has a lot of similarities, and some differences. The first similarity is the ending: I always need to know what the ending will be before I begin writing. It's not necessary to know everything about the ending but the key elements (character arc, etc.).
The major difference, though, is that for a serialized tale like LUKE CAGE: EVERYMAN I only write an issue at a time and some things will change along the way. A plot point (or cliffhanger) that I originally had mapped out for the end of Issue #4 suddenly became the cliffhanger at the end of #3. Small things like that. The ending will still be the same but the process will be different.
When I wrote Son of Hitler (with co-creators Jeff McComsey and Geoff Moore) I knew every single page before I sat down to write them. Not only was the ending in place but the sequence. Of course, that changed as well, inspired by the riots in Charlottesville last year, but everything else leading up to that stayed exactly the same.
Do you approach writing a Digital Original series differently than you would a print comic? Do you keep things like "guided view" in mind?
For the most part, I try to keep the writing the same. I know that the series will eventually be released as a physical trade paperback so I want the experience to be similar in either format.
However, the big difference is that I've tried to avoid crafting any elaborate panel designs. Most times I like to do a page or two in every issue with unorthodox action (a medley of images, an out-there splash page) but because I know it doesn't come across effectively digitally I abstained for the most part.
Luke Cage is a character that can deliver not only big superhero action, but also important messages about society, inequality, morality, etc. What do you hope people take away from your series?
First off, I hope that they're entertained. In terms of action, it's a fun story of Luke hunting down a serial killer in the midst of a heat wave.
But of course, in a series in which the main character is diagnosed with CTE, I hope to shed some light into this syndrome. Most people perceive it to be a "football" ailment (and many don't believe in it at all…) but a lot of our country's soldiers are affected by it. Luke will go through all the stages of grieving as the series goes on. And adding to that, I've laced in some small insights into the state of healthcare in this country.
Are you working on anything else currently that we can look forward to?
At the moment I'm quite busy promoting Luke Cage and Son of Hitler (and my new Assassin's Creed: Origins trade out in the fall), but I've just signed a deal to create a follow-up audio drama series to my #1 Audible hit last year, UNHEARD: THE STORY OF ANNA WINSLOW. I love the storytelling format and actually have two new audio projects I'm about to dive into. They probably won't be released until next year but it's going to make for a LOT of fun writing in the coming months!
---
Luke Cage: Everyman #1 is available now on ComiXology and Marvel Unlimited.