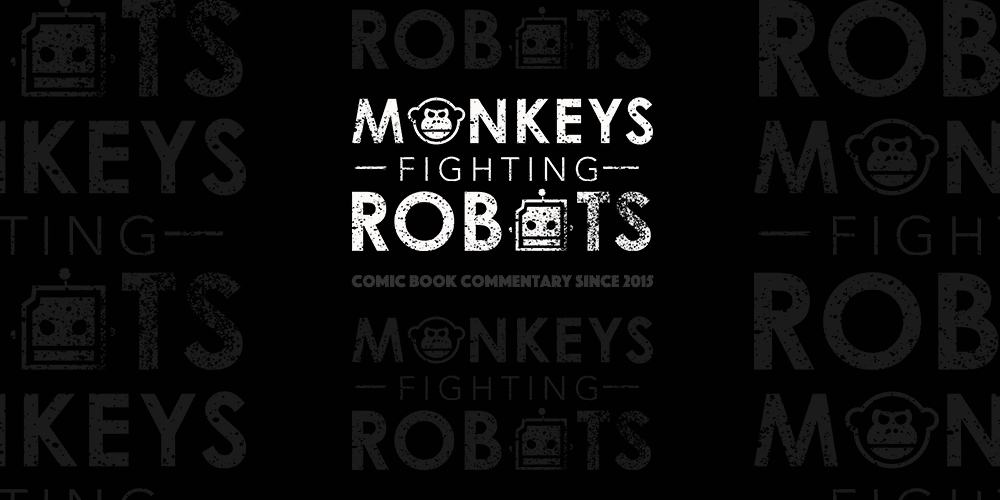 With issue five, writer James Tynion's takes a turn on JUSTICE LEAGUE or should I say the Legion of Doom!
Tynion gives readers an interesting taste of what's been going on from the viewpoint of Lex Luthor and his crew; but what made Luthor turn away from good and will readers ever find out why? Let's take a look!
WRITTEN BY: James Tynion IV
PENCILS BY: Doug Mahnke
INKS: Jaime Mendoza
COLORS: Wil Quintana
LETTERS: Tom Napolitano
WARNING SPOILERS AHEAD!!!
JUSTICE LEAGUE #5 SPOILERS TOO!
Summary
Lex Luthor unlocked the key to the known universe after the events of JUSTICE LEAGUE: NO JUSTICE as well as had a revelation of true Entropy. So, Luthor began to form the Legion of Doom by recruiting Sinestro and Gorilla Grodd into the fold.
To succeed in his plan, Luthor needed a military leader to run an army, as well as someone who had controlled a "Force" in the past. Therefore, Sinestro and Grodd are the perfect couple for Lex's new vision of Doom. Using Lexcorp tech, a mother box, and sheer intelligence, Lex went a million years into the future to see if Entropy indeed was the key to everything. But interestingly enough, Lex wasn't the first Luthor who went searching for this idea; his father was.
If you remember back in JUSTICE LEAGUE #1, Lex blew up an old Legionnaires Club and found a secret door of his fathers. Lionel already had this revelation and was looking into the very same thing: the Path of Doom. So after Lex's epiphany, his mother box technology, Lionel's research, and pure genius, Luthor sought to change the future by bringing Entropy and Doom to the present instead of millions of years in the future.
The Goods
Let's start with Tynion's explanations of just about EVERYTHING! Readers get answers to motivations of the characters, as well as answers to why the Hall of Doom is such a good stronghold. From the Skartaris metal, to Felix Faust's incantations, to Joker torturing himself to make a better interrogation chamber, these are the details readers have needed throughout this series, and even the DCU in general.
Sometimes, writers gloss over the details to get through a story quick and clean. But,  Tynion managed to weave answers together so beautifully while still progressing the story forward with little dialogue, creative storytelling, and exciting plot twists.  And,  Tynion's take on Lex was genuinely fantastic.  Luthor's genius and calm, calculated ego are finally back. He's arrogant and cunning again, and I love it. Don't get me wrong; I liked good Luthor, but I forgot how much I missed evil Lex. But Tynion not only gives readers the Lex back, but he also gives Luthor the gravitas he's lost since the New 52.
Tynion does the little things throughout the issue that are so important to this series and the storyline. For example, he gives simple,  nonchalant explanations as to why Grodd can't use mind control on Luthor because he uses blockers and inhibitors. Or, Tynion sneaks into a conversation about how Lex can manipulate time and space to appear by the Source Wall instantly. These are the little throwaway lines to some writers that mean the world to the dedicated fans. Thank you so much Tynion for not overlooking the small things. Thank you for not assuming readers know what's happening.
The Art
Doug Mahnke and Jaime Mendoza's art is stunning. It's detailed and so visually appealing that readers will get immediately sucked into the story. Mahnke and Mendoza's artwork is the cherry on top of this issue that took Tynion's fantastic story and made this issue almost flawless. The panel layout was easy to follow, and nothing seemed too crammed in on each page. Wil Quintana's colors were bright and vibrant and helped throw readers deeper into the story, especially Luthor's bright green eyes. I can't say enough about how awesome this art team did on his issue. Amazing job guys!
Should you buy this issue?
Absolutely! JUSTICE LEAGUE has already been ten times better since Scott Snyder began. However, Tynion's issue is by far the best one yet. He has a knack for writing villains, especially Luthor and Grodd. This issue can stand alone and make sense by itself. So, if readers haven't been following along, you'll still get enjoyment out of it. However, if you've been reading since issue 1, Tynion issue puts some of the pieces together that make this issue so dang good.
Should you add this to your pull list?
My understanding is that Tynion is not on every issue but every 5th issue. He will be telling the story from the perspective of the Legion of Doom. So, if you liked this issue, you may have to wait until issue 10 to get more of this. However, Snyder has been doing well, and I still recommend putting this on your pull list. That said; if you like what Tynion did here, you should consider adding JUSTICE LEAGUE DARK to your pull list.
---
What did you guys think of JUSTICE LEAGUE #5? Comment below or hit me up on Twitter @dispatchdcu. If you would like to read more of my reviews, click HERE!