DRYAD #5, available September 23rd from Oni Press, continues the tale of one family and just how out of place their story has become. Theirs is a story full of fantasy and science fiction elements, creating a new adventure for all.
***SPOILER WARNING***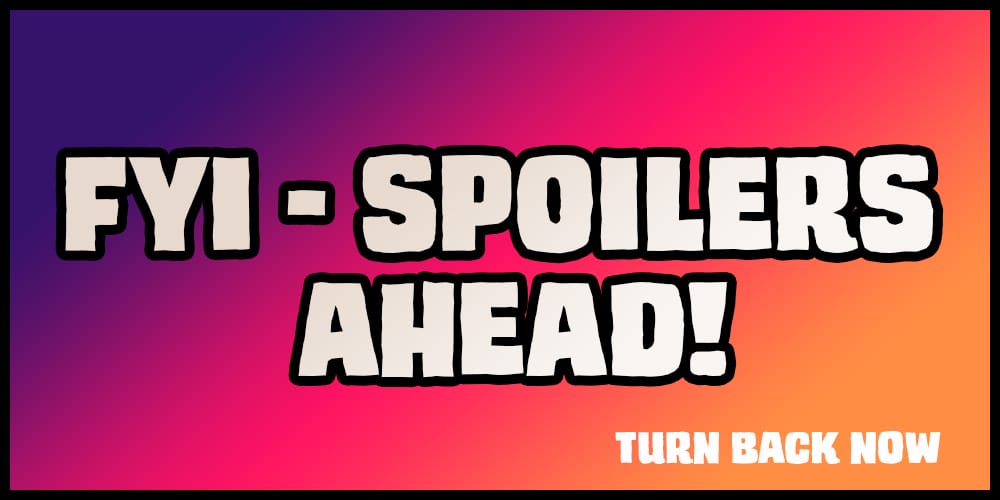 While it's true that every family has secrets, it's worth arguing that the Glass family has taken it too far. They fled from a world of technology and magic, only to raise two children in a small town without any of the advancements they've come to expect.
Now they're back in that world of magic and tech and are entirely unprepared to handle it – and all of the threats heading their way. That would be the downside of keeping secrets, especially ones as big as this.
Dryad #5 throws the Glass family back into the thick of it, with one ally down for the count, and the other in need of rescuing. Just how often is this pattern going to repeat itself?
The Writing
Dryad #5 doesn't hesitate to throw readers (and characters) into this new world full of technology and danger. It's nothing like the calm and backward life they had been living, and there's still so much to learn.
Kurtis Wiebe is behind the writing for this issue, as well as the entire series. This world is dark and enticing, with brilliant moments strewn about. It's also a world that is growing increasingly complex with each passing moment.
This is an issue that raises just as many (if not more) questions as it answers. The balance is a fine one, ensuring that we're all still invested in what is happening. All while leaving little rewards in the form of some answers.
The complexity, combined with the family drama, science fiction, and fantasy elements, has evolved into something new. This story does read as something completely other. Something foreign. All of these individual elements may be things we're familiar with, but what makes them unique is the way they're applied here.
The Art
The artwork inside Dryad #5 is just as bold and eye-catching as the plot itself. Every detail of this world begs for attention, pulling the readers further into a world full of technology and magic. It's a world that simultaneously feels foreboding and dark while leaving room for light and hope—something the artwork does a beautiful job of portraying.
Justin Osterling provided the framework for this issue, along with the rest of Dryad thus far. The newly introduced characters almost steal the show, thanks to their unique designs (and the way they fashioned the world around them). However, the combat sequences are a close second, naturally.
The colors were created by Francesco Segala, who had a lot of fun, from the looks of things. The colors are bold and bright. Imagine all of the bright tones known to science fiction series, those dramatic blues and whites. Now imagine a fantasy, with the bold yellows and reds. This is a series that merges both, turning them into a buffet of colors and themes.
Jim Campbell did the lettering, and it's the final touch this issue needed. There's a certain level of finesse here, countering the brightness portrayed everywhere else. Even so, there are plenty of details to spot throughout the pages as the plot moves onward.
Conclusion
Dryad #5 continues this unique blend of genres, carrying the plot forward to unexpected levels. The characters are quickly finding that the situation is even more complicated than imagined, with the readers finding out alongside them. It's going to be challenging to predict what happens next.