SPIDER-WOMAN #2, available this Wednesday from Marvel Comics, continues the most recent tale of Jessica Drew. Her dramatic return has been marred by an illness, and now Jessica is determined to get to the bottom of it.
***SPOILER WARNING***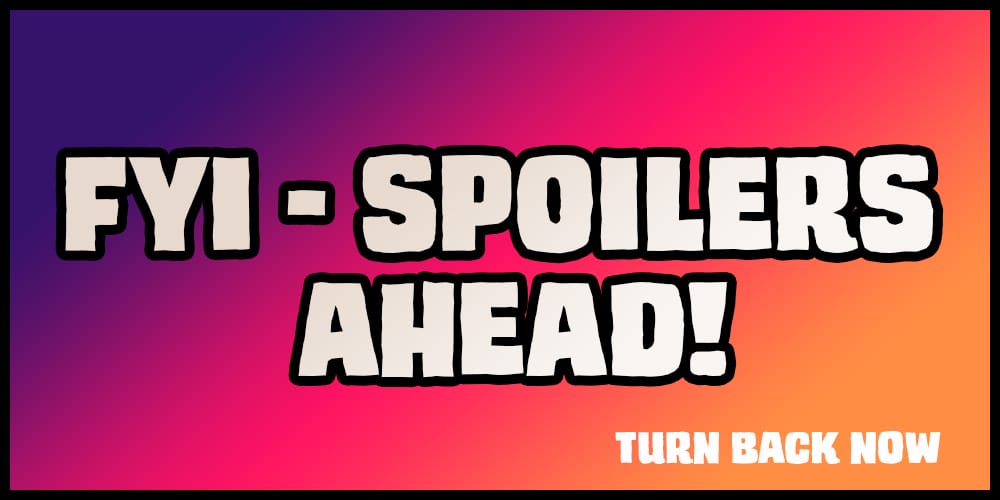 Spider-Woman is back, and she's better than ever! Well, mostly. Jessica Drew is actually facing several new problems, the biggest one being her sudden illness. This is not a character known for getting sick, so it is cause for concern.
Spider-Woman #2 continues the story where the first issue left off – with our heroine clearly understanding that something is wrong. That probably means that she's going to find the cause of it, and start kicking in some doors in the process.
It has been so wonderful for fans to have Jessica Drew back on the center stage. This is a character that deserves all the attention in the world, and it is refreshing to see her getting it. Now onto her latest journey.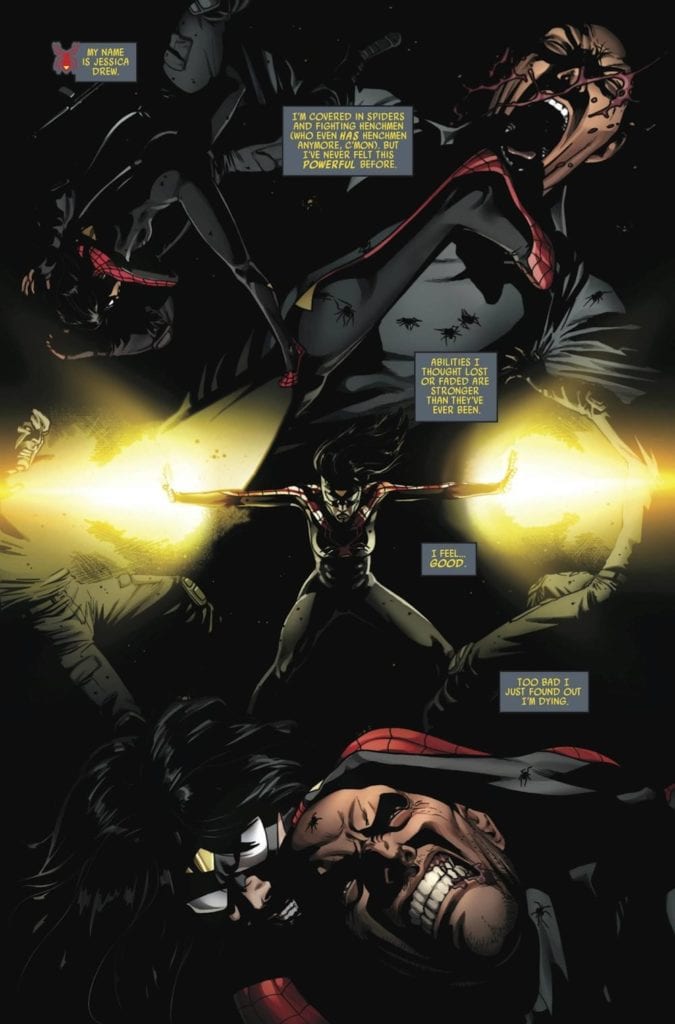 The Writing
Spider-Woman #2 was written by Karla Pacheco, and it's the perfect balance of emotions and plot. Jessica Drew's series has always been a delight, and it is wonderful to have her back even if she's currently facing a whole new set of problems.
This issue starts with a bang and a fair bit of humor. After that, it quickly slides down into something much more intense. On the bright side, this does ensure that fans are fully invested in everything that is happening to Jessica.
This issue did a brilliant job of showcasing the many sides of Jessica Drew. There are times when she's amused, upset, or even manic. Even after all these years, she's still finding ways to surprise us.
There is a concerning subtext to Jessica's behavior, and it adds to the complexity of the situation. While it's hard to know how everything is going to pan out, it's already becoming clear that it is not going to be as simple as she hoped.
The Art
The artwork in Spider-Woman #2 is bold and unafraid, much like the character it is featuring. Jessica's new suit is put on display here, as she deals with a case like never before. Without the artwork, there's a good chance the plot wouldn't have had nearly the same impact.
Pere Perez was the lead artist for this issue. The variety and level of expressions on Jessica's face are an absolute highlight, one of many worth talking about. The fight scenes are another show-stealer and with good reason.
Frank D'Armata was the colorist for this issue, and they opted for a bold color palette, as is befitting for a character rocking a black and red suit. Even when the scenes feature a neutral backdrop, there's always something there to draw the eyes.
Speaking of drawing the eyes, VC's Travis Lanham provided the letters for this issue, and that means your eyes are lead on a journey over every page of this issue. The details are where it shines, for this particular issue.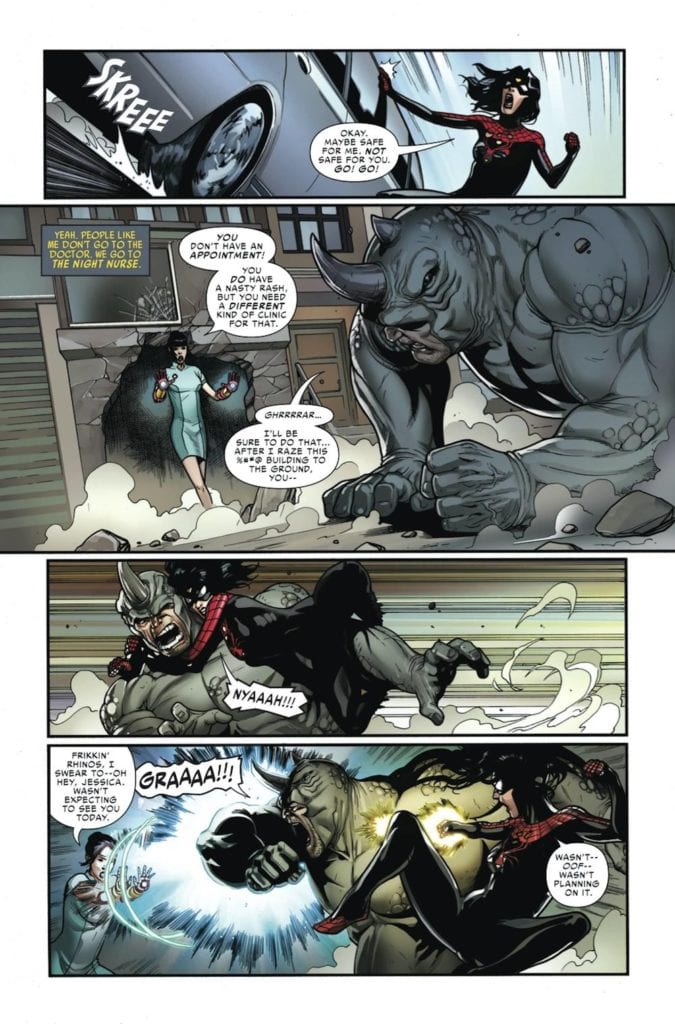 Conclusion
Spider-Woman #2 was a fascinating issue, one that raised new questions for Jessica Drew, all while giving her a chance to enjoy the limelight (once again). The balance between humor and concern was perfection. It's more than enough to keep readers looking forward to the next issue.