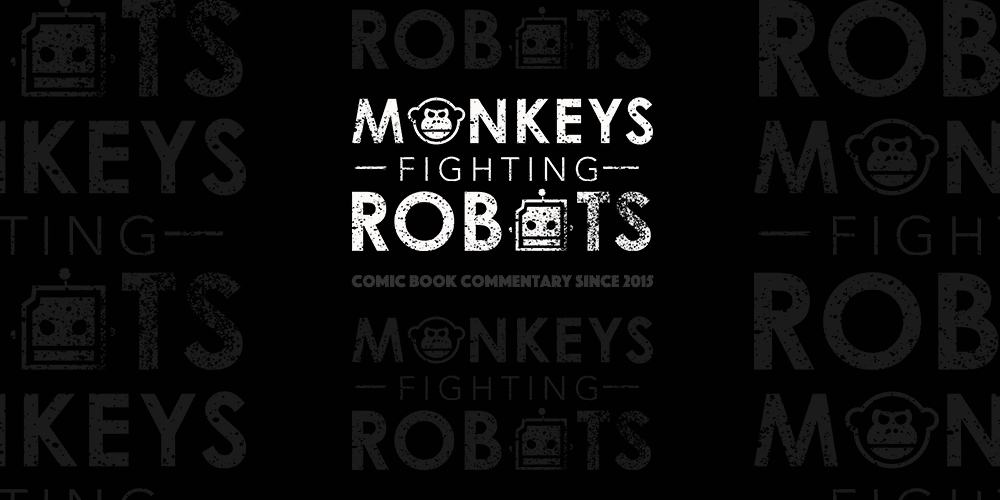 Click HERE for the HVFF ATL Day 2 Recap | HVFF Facebook Photo Album
———-
Heroes and Villains Fan Fest, the traveling convention, returned for its third-consecutive year in 2017 to Atlanta, Ga., one of just seven stops, including six in the U.S., one in London.
The guest list, like in previous events, did not include stars from fellow CW shows, 'Supergirl' and 'The Flash', though did have some from 'Gotham', 'Legends of Tomorrow' and 'Agents of S.H.I.E.L.D.'. We didn't make it to every panel, but below you will find a brief recap of the ones we were able to attend.
Arrow Panel (Manu Bennett & Katrina Law)
The two were reunited on 'Arrow' after previously starring together on 'Spartacus'. The two touched on why they enjoy conventions, Manu stating that "Conventions bring it around full circle. We owe the fans and thank them for their support.", while Katrina said, "I love seeing the same faces, cosplay and how vested the fans are.". Bennett also pulled about 7-8 kids on stage and taught them the warrior dance native to his New Zealand, the 'Haka', and told fans he enjoys filming their because he's allowed to do all his own stunts. Law left it up in the air whether her character, Nyssa al Ghul, is still alive, as she has yet to make an appearance over the first six episodes this season.
John Barrowman 'Unleashed' Panel
This panel was wild! Barrowman came out onstage in a trench coat and, when he pulled it off, revealed a rainbow-colored, zebra-styled romper. He then went on to a story about how he had diarrhea his first time in Atlanta, pulled over and left it on a street sign that read, 'No Dumping'. He made two new announcements in that Malcolm Merlyn is definitely dead and no longer a part of the Arrowverse and that he is launching a comic book in conjunction with Legendary, called "Cursed", which pins Celtic lore with a modern-day antihero. He closed his panel preaching the importance of the work he is doing, not just for the LGBTQ community, but for that of universal human rights as well.
Rob Prior (Live Stage) Panel
This dude doesn't just art, he performs. His panel was awesome as he painted Colossus to various heavy metal tunes, while slamming paint against the canvas. It is really something to see.
Agents of SHIELD Panel (Ming-Na Wen)
Though most of her panel was centered around having voiced 'Mulan', she did reveal that she does all of her own stunts on Agents of S.H.I.E.L.D. and, when asked what superpower she'd want if she could, said 'the ability to heal'.
Neal Adams (Monkeys Fighting Robots Interview)
He has turned in one of the most-storied careers in the comicbook industry for both his art and writing. While he is mostly known for his work with Batman and, most recently, Deadman, he has also done Superman, Green Lantern and numerous projects ranging from X-Men to the Justice League. We caught up with him on Saturday at HVFF.
Is there a specific character or title that you have drawn or written that seems to stick with you?
NA: "I don't really have a favorite person or team over another. Fans have attached me to Batman, but I don't think I'm meant to be relegated to just one specific person or team. This is for the fans and I am no more a Batman artist than I am, Deadman, which I'm currently working on. I'd say that is my favorite character right now since I'm actively working on it. I can only do the best I can writing and drawing whatever title I'm working on. If a decade from now, or even a century from now, people remember my work, then that's all I can ask for and it was worth it."
Talk a little bit about the iconic Muhammad Ali vs. Superman cover. Any interesting history behind it?
NA: "The original cover has 172 people on it and it was based on the times when Ali was fighting. There are a lot of gangsters around the ring, as that was the primary money-making sport of the times, but a lot of famous people, strangely enough, didn't want their faces on it. If you look closely at the cover, you will be able to spot numerous prominent Hollywood and sports stars around the ring, like John Wayne. The lawyers stalled the release of it many times, but we eventually got it out. I also did a version of the cover again for ESPN the Magazine, which featured 100 of the greatest athletes of the century, which included three horses as well, all of whom I plugged into the cover."
When it is all said and done, what do you want people to take away from your body of work?
NA: "It is a business. It's essentially money in my pocket. I do it to support my family, put the children in our family through college, help them pay for apartments, etc., but those are the things I care about. There are a number of goodwill ventures and science projects that I am working on outside of comics that I'd love to be remembered for, but I am happy that the fans enjoy my work, but we all need to be taking care of our families as well as treating each other better, all over the world."
Last little tidbit: We managed to ask Stephen Amell on whether a third installment of the Teenage Mutant Ninja Turtles series is going to happen and he replied, "We're trying."
See below for some of our favorite Cosplayers from Day 1 at HVFF.