MEGA MAN: FULLY CHARGED #4 hits your local comic book store November 25th, but thanks to BOOM! Studios, Monkeys Fighting Robots has an exclusive five-page preview for you.
About the issue:
Skull Man and his army of Robot Masters have invaded Silicon City – but Mega Man and
his mysterious new ally aren't going down without a fight! But Mega Man doesn't realize
he's playing right into the hands of an enemy he never expected!
MEGA MAN: FULLY CHARGED #4 is by writers A.J. Marchisello and Marcus Rinehart (the same writing duo behind the TV series) and artist Stefano Simeone, as well as the acclaimed creative collective Man of Action Entertainment. The main cover is by Toni Infante, with two variant covers by Miguel Mercado and Jonboy Meyers.
Based on the television series of the same name, MEGA MAN: FULLY CHARGED
features heroes like Mega Man, Rush, and Dr. Light in fully charged adventures battling
the wickedest of Robot Masters.
Check out the MEGA MAN: FULLY CHARGED #4 preview below: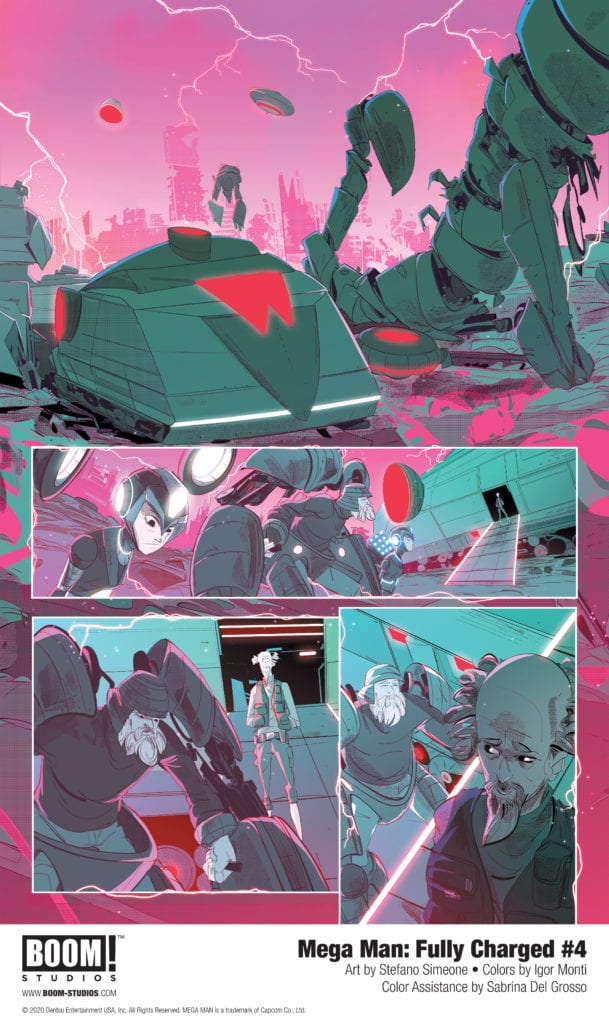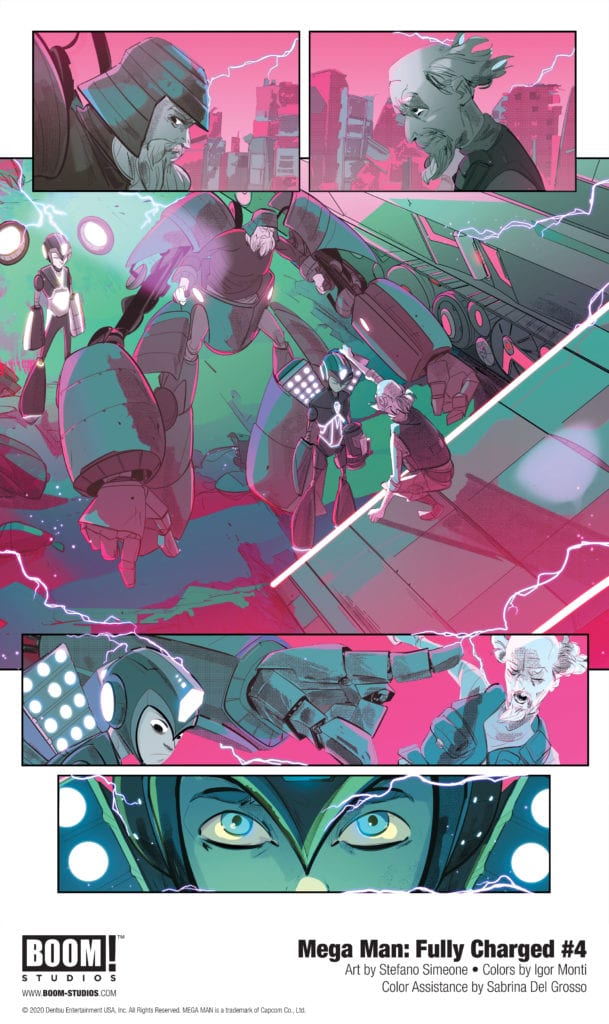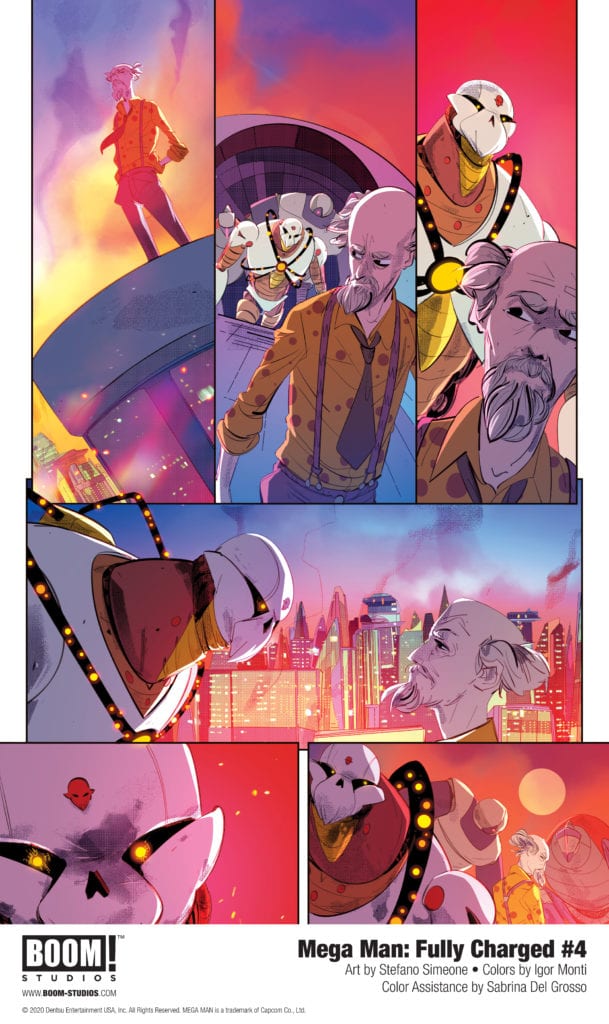 ---
Are you reading MEGA MAN: FULLY CHARGED? Sound off in the comments!
The animated television series Mega Man: Fully Charged is based on the Mega Man
video game franchise from Capcom. Developed and produced by Man of Action
Studios, Dentsu Entertainment USA, and WildBrain, the series originally aired on
Cartoon Network in the United States. In the series, regular robo-kid, Aki Light,
discovers secret programming and transforms into Mega Man to battle the wickedest of
Robot Masters in Fully Charged adventures!