EAT THE RICH #4 hits your local comic book store November 17th, but thanks to BOOM! Studios, Monkeys Fighting Robots has an exclusive five-page preview for you.
About the issue:
Even as Joey struggles to make sense of everything she's seen, what role her beloved Astor has in it, and what it means for her relationship with him, Crestfall Bluffs is a flurry of activity preparing for the Thistleburn Unveiling Gala Party. When Joey intervenes in a situation she doesn't fully understand, it will bring everything to a head in the most unexpected way!
The series is by writer Sarah Gailey and artist Pius Bak, with colors by Roman Titov, and letters by Cardinal Rae. The main cover is by famed illustrator Kevin Tong, with variants by Becca Carey and Corin Howell.
Check out the EAT THE RICH #4 preview below: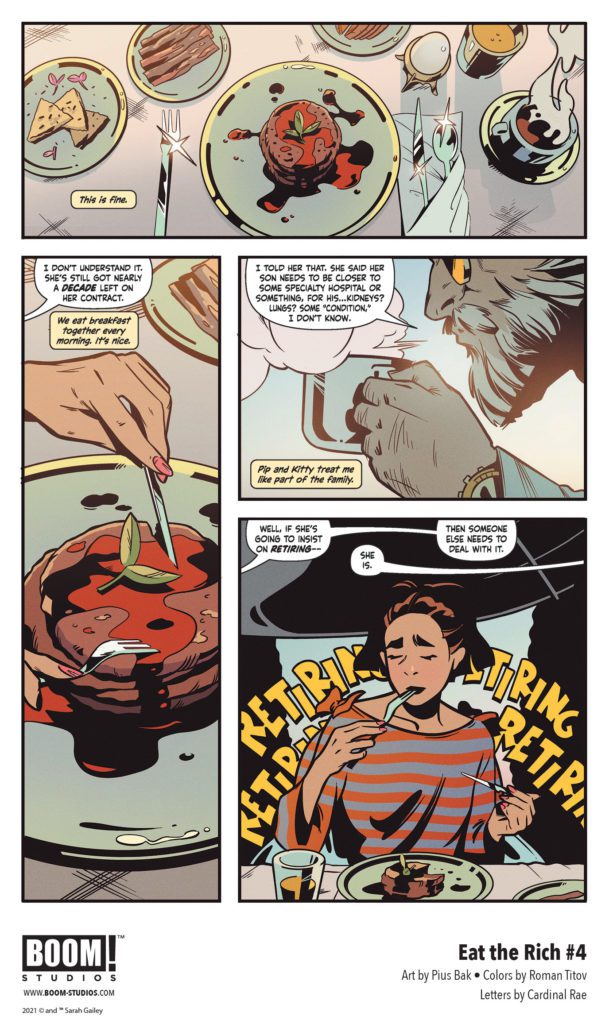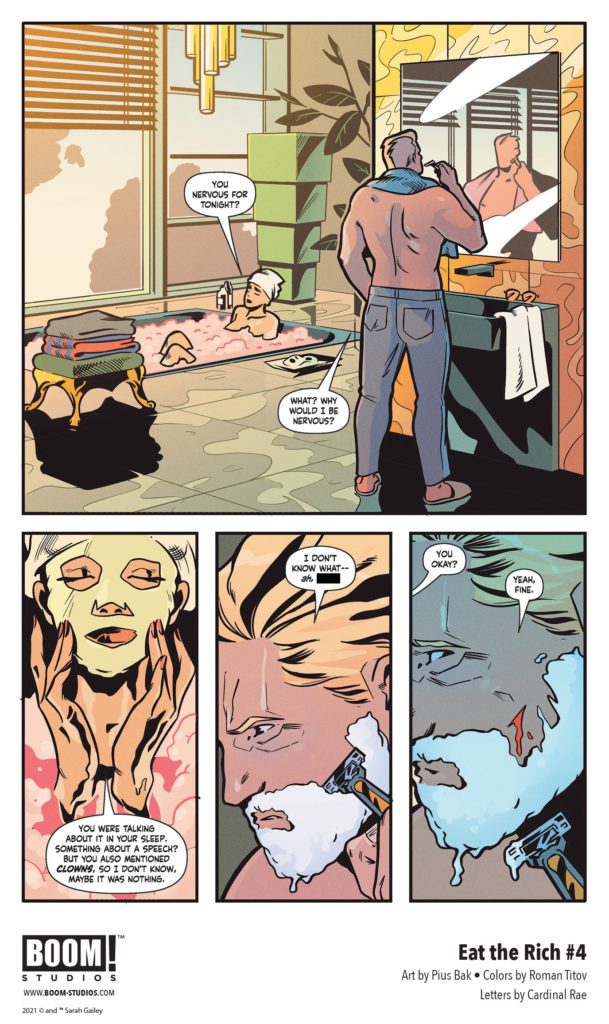 ---
Are you reading EAT THE RICH? Sound off in the comments!