MISKATONIC: EVEN DEATH MAY DIE hits your local comic book store November 24th, but thanks to AfterShock Comics, Monkeys Fighting Robots has an exclusive six-page preview for you.
About the issue:
The hit series returns! 
The horrifying events in the Miskatonic Valley have torn apart retired detective Tom Malone and ex-FBI agent Miranda Keller. Miranda tries to escape a Deep One concentration camp and a traumatized Tom is obsessed with finding and freeing her. But soon they both start sharing dreams of Cthulhu, a monstrous entity in the South Pacific who will soon awaken and bring about the end of the world as we know it.
The one-shot is by writer Mark Sable and artist Giorgio Pontrelli, with colors by Pippa Bowland, and letters by Dave Sharpe. The main cover is by Jeremy Haun; there is also an incentive variant by Cliff Richards.
EVEN DEATH MAY DIE is a follow-up to the five-issue MISKATONIC series, which came out earlier this year in paperback.
Check out the MISKATONIC: EVEN DEATH MAY DIE preview below: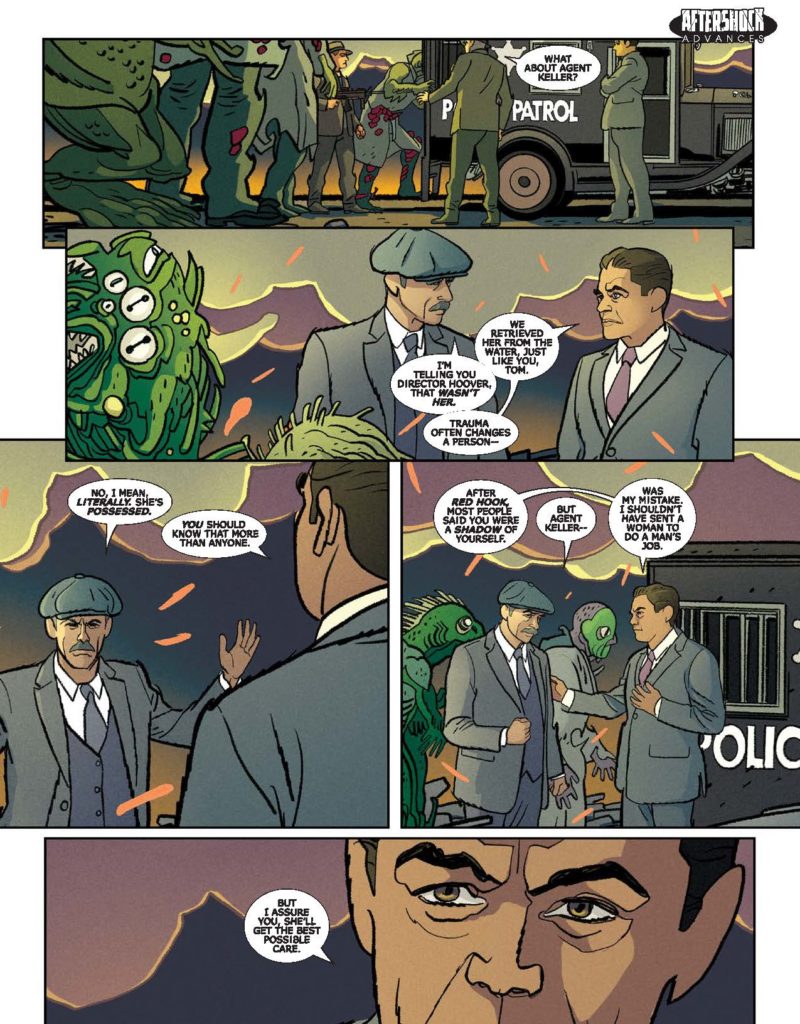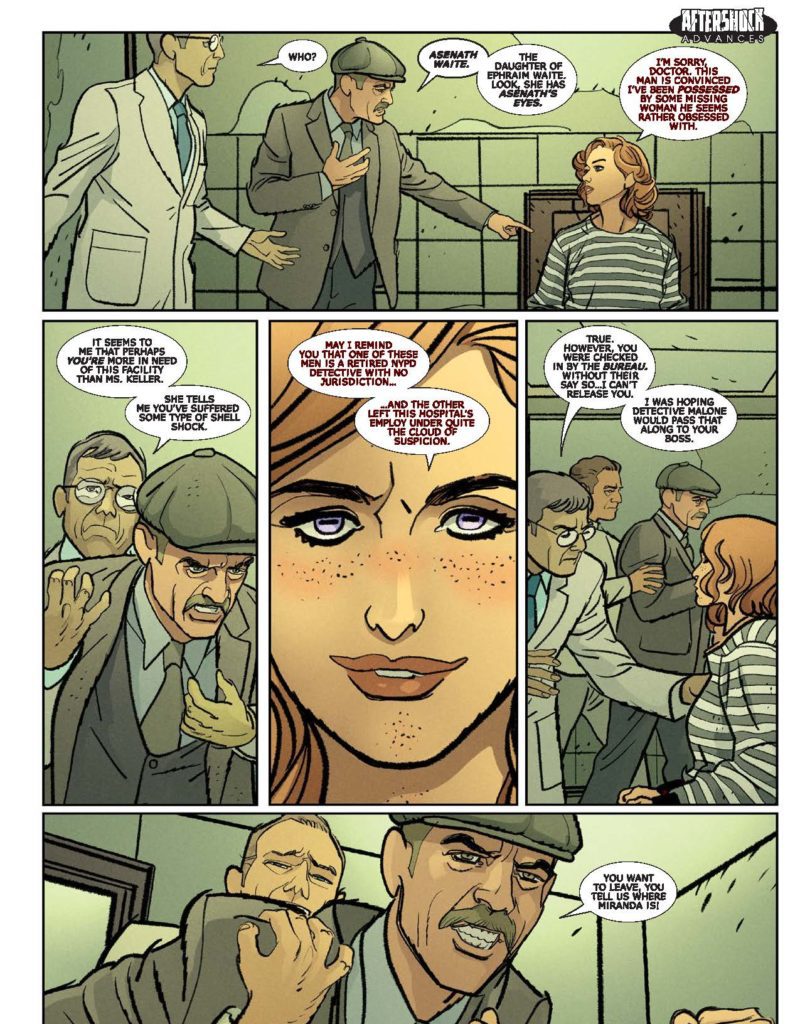 ---
Did you read MISKATONIC? Sound off in the comments!