I BREATHED A BODY #1 hits your local comic book store January 20th, but thanks to AfterShock Comics, Monkeys Fighting Robots has an exclusive four-page preview for you.
About the issue:
A science fiction horror series about social media, big tech, and influencer culture. 
It's The Social Network meets Hellraiser. When the world's biggest influencer posts something irredeemably horrific online, the world changes in an instant. Now it's up to his social media manager, Anne Stewart, to fan the flames of outrage and create a sensationalist campaign that rewrites the rules of "banned content." Thus begins a carnival of lust, revulsion, desire, and disgust – all for viral videos.
I BREATHED A BODY #1 is by writer Zac Thompson and artist Andy MacDonald, with colors by Triona Farrell, and letters by Hassan Otsmane-Elhaou. The main cover is by MacDonald and Farrell.
"A HORROR SERIES ABOUT THE VOYEURISM OF VIOLENCE AND THE BIG TECH COMPANIES WHO ENGINEER PATTERNS OF FEAR IN SOCIETY"
Check out the

I BREATHED A BODY #1

 preview below: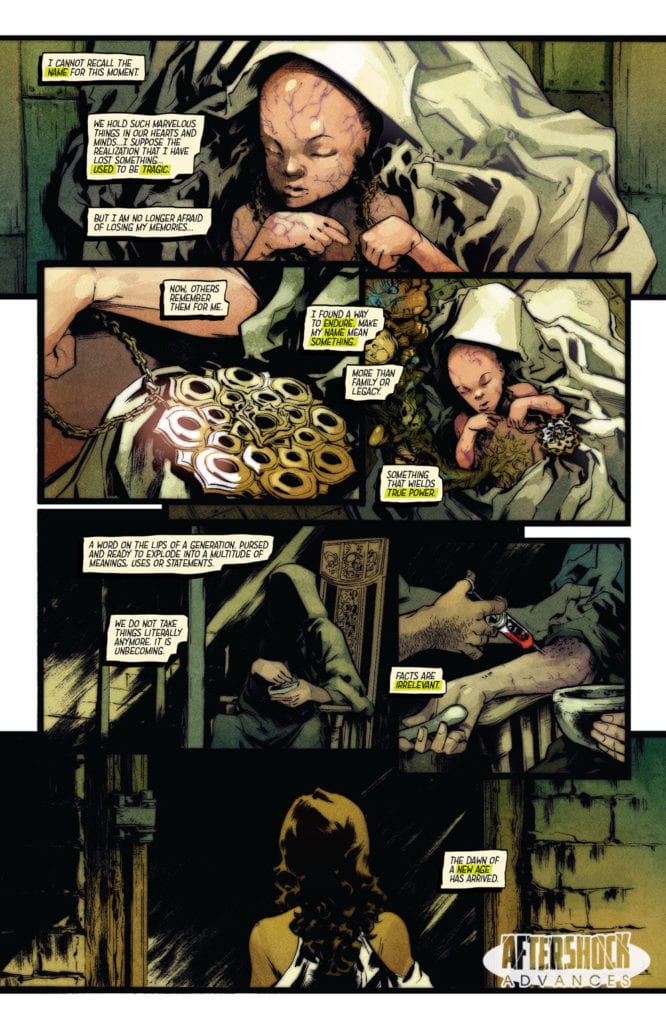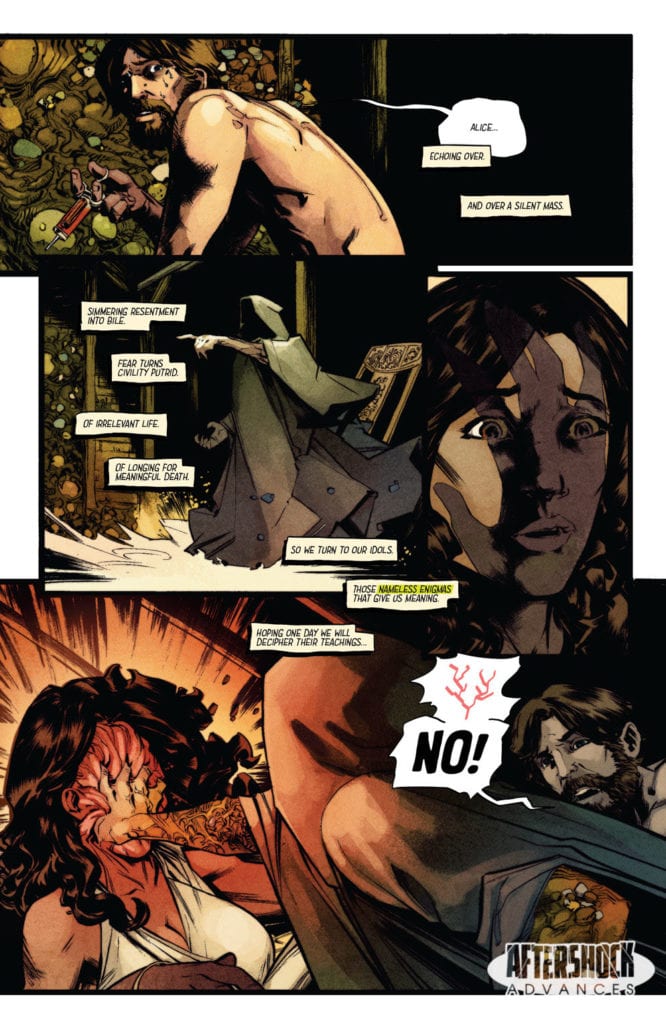 ---
Are you excited for I BREATHED A BODY? Sound off in the comments!