CLANS OF BELARI #3 hits your local comic book store September 15th, but thanks to AfterShock Comics, Monkeys Fighting Robots has an exclusive four-page preview for you.
About the issue:
After Gummy bribes the right people, Te'a is able to pursue her dream of being a pilot. As it turns out she is a gifted pilot, whose accomplishments quickly earn her notoriety. But her maverick decision-making puts her at odds with her own Chieftain, Burke Graff.  
Cluthian's quest for alien-tech weaponry leads him to a surprising discovery: a technology that is destined to alter the balance of power in the System. But for Cluthian to carry out his plan, he needs someone capable, and expendable…
The series is by writers Rob Blackie & Peter Blackie and artist Daniel Maine, with colors by Carlos Lopez, and letters by Taylor Esposito. The cover is by Andy Clarke with Jose Villarrubia.
Check out the CLANS OF BELARI #3 preview below: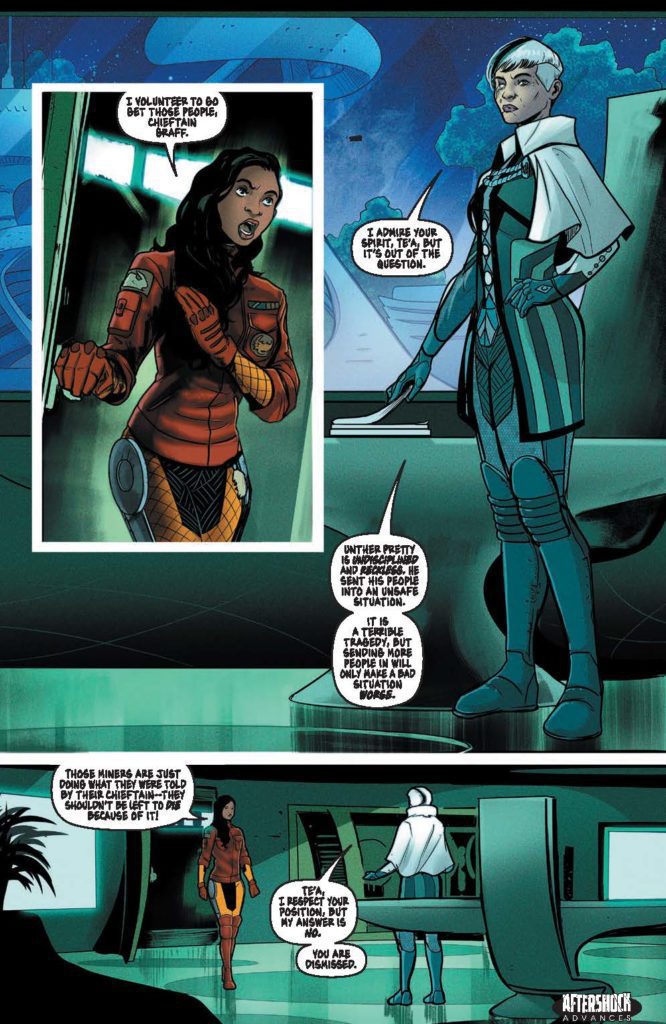 ---
Are you reading CLANS OF BELARI? Sound off in the comments!