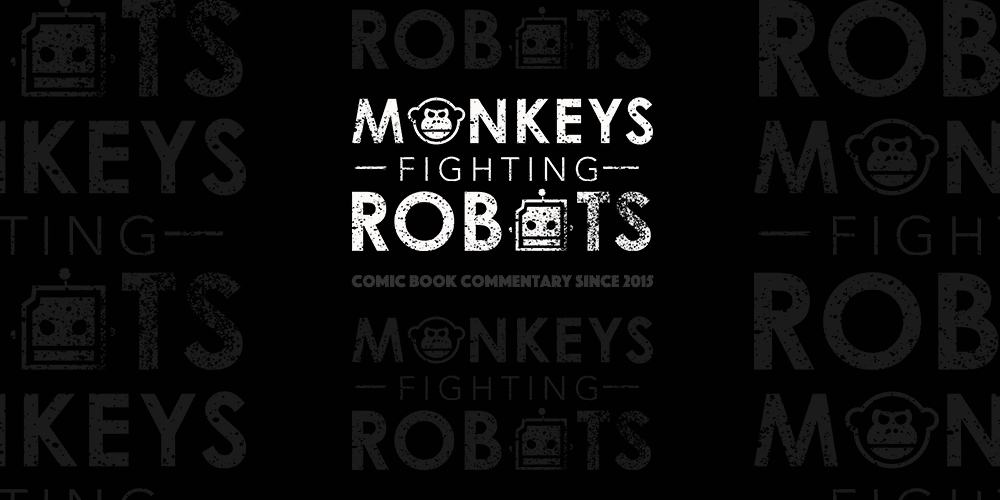 Image Comics is a powerhouse in publishing right now. Marvel may be rocking the superhero world, but Image is putting out the most consistently good storytelling, without the luxury of being a household name. The Walking Dead is a tremendously popular property, and smash hits like Saga and Sex Criminals came out of nowhere to be best sellers. Spontaneous successes like these have collectors hunting for the next big issue #1 and are driving new readers to shops each week.
Unfortunately, these big titles can be a bit daunting for casual readers to catch up on (Walking Dead releases issue 150 this month). Luckily, there's a slew of newer books that are just as good, but much easier to get caught up on. It's hard to go wrong with Image's current slate, but here are the five best books that you can binge in a day (in no particular order).
1. Wytches
The longest running book on this list, Wytches is actually over a year old (issue one was released on Oct 8, 2014). But, in just its whopping six issues, it has proven to be one of the best horror comics on the market. It chronicles the Rook family's move to a new town after a strange occurrence concerning the daughter's school bully. But trouble follows. Author Scott Snyder (Batman, American Vampire) turns the whole concept of witches on its head. No broomsticks or pointy hats here; wytches are creatures who live in the woods, and who people can "pledge" their enemies to as a sort of tribute. The book is mysterious and creepy, with astronomical thanks to art by Jock (Green Arrow: Year One, The Losers). The first arc is already available in a single trade paperback for just $10, so there's no reason for horror fans to pass this up.
P.S. – Brad Pitt's production company, Plan B, actually acquired Wytches soon after its debut at New York Comic-Con with plans of turning it into a feature film.
Issues to catch up on: 6
Next issue is scheduled for: As yet unknown, but there are definite plans for a volume two.
This is probably the biggest gamble on this list, since very little is still known about the story. All that's known is that it's an alternate biblical tale, told 1,655 years after the Garden of Eden, but "Before the Flood" (this first arc's title). At the center of the story is Cain, son of Adam and Eve, first human born, and first to commit murder. Slaying his brother Abel has cursed Cain; he is unable to die, try as he might during these dark times. Also, on the sidelines is Noah, whose motivations have yet to be revealed, but he seems to be preparing for something big (take a guess). The intrigue is a big draw on this book, but the real reason for picking it up is its savagery. Writer Jason Aaron has been known for some brutal storytelling, having written titles such as Thor, Wolverine, and Punisher MAX. But those are Marvel titles; The Goddamned is creator-owned and rated M, so Aaron can go as nuts as he wants (and he does). Artist r.m. Guéra's work only adds to the intensity. Fans of savage, gory, interesting action stories have to pick up this story on their next trip to their local comic shop.
Issues to catch up on: 2
Next issue is scheduled for: January 27, 2016
Skottie Young worked on six Wizard of Oz comics series, a total of 43 issues. He then had a child, and was further surrounded by childish fantasy stories that make no logical sense. It drove him to the brink of insanity. But instead of lashing out, he channeled that energy into a comic: I Hate Fairyland (stylized as F*ck Fairyland on variants). The result is hilarity. Gert is a young child sucked into Fairyland, where all of a child's dreams should come true, and placed on a mystical quest to find a key so that she may return home. It should be easy. Fast forward almost 30 years; Gert is still on her quest, and using her battle axe to cut down anyone who stands in her way. Meanwhile, Fairyland's top brass is sick of Gert's shenanigans, and doing whatever they can to eliminate her. Rounding out the cast is Larry, Gert's Jiminy Cricket-like companion, and breakout character of the story. There isn't enough good stuff to say about this comic. Its writing is laugh-out-loud funny, and it's visuals are the same (so long as you don't mind a lot of cartoon gore). Reading it is a cathartic experience for anyone tired of fairy tales and fantasy nonsense.
Issues to catch up on: 3
Next issue is scheduled for: January 20, 2016
4. Paper Girls
Do you love 80's coming-of-age movies? Pick up Paper Girls. Do you love strange science fiction stories? Pick up Paper Girls. Brian K. Vaughan's story is off-the-walls crazy, in the best possible way. What else would be expected from the author of Saga? Follow four 12-year-old girls on their paper route as they uncover the story of the decade. The plot is mysterious, and all too good to be spoiled here in a blurb. Thematically, it captures the innocence of these young girls in a way that brings readers back to their own childhood. Cliff Chiang (Wonder Woman) and Matt Wilson do a tremendous job on art; the 80's just seem to *pop* off the page. Be prepared: it gets strange, and it gets dark. But the character development and growth that stems from the story is so earnest that the reader overcomes these points right alongside the characters. Billed as Stand By Me meets War of the Worlds, this is a story worth getting in on early.
Issues to catch up on: 3
Next issue is scheduled for: January 6, 2016
5. Citizen Jack
Talk about social commentary. Citizen Jack is about a U.S. presidential election (hmm…), and a pretty radical candidate that no one likes (hmmmm…..), yet somehow he manages to surge in the polls (HMMMMMM……). The kicker? Jack is a satanist, whose demon friend manipulates events to give him an edge. This sounds like a gross exaggeration of current events, but it really isn't, except in a very broad sense. It's actually just a hysterically original story by Sam Humphries. Fans of political comedy will love this book. Fans of twisted dark humor will love this book. People who hate politics will love this book. There's really not much more to say about it; its wonder lies in its simplicity.
Issues to catch up on: 2
Next issue is scheduled for: January 13, 2016
—
We want to know your favorite deep cut titles by Image Comics, so sound off in the comments!