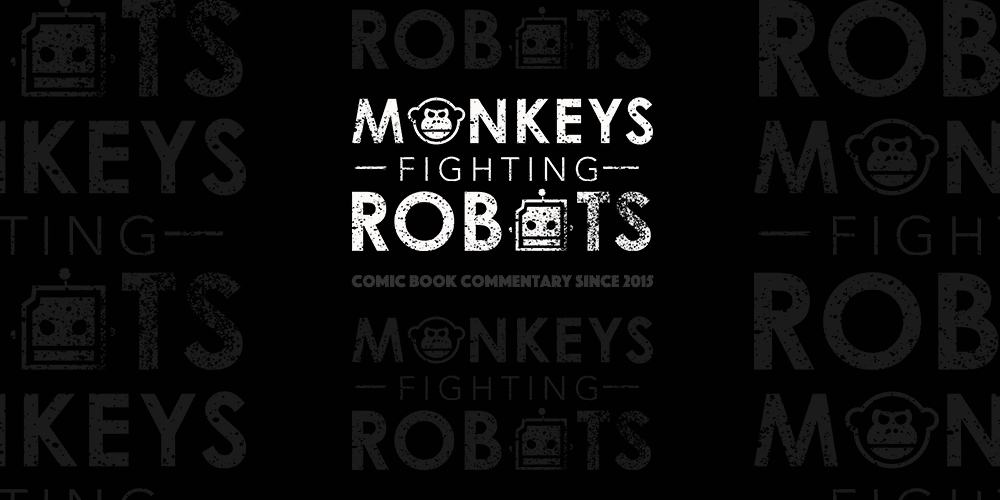 If you didn't watch the fantastic first season of Outcast, there's still time to rectify things. It's available in solid (DVD) form and digitally, through Cinemax. The second season starts on July 20th, which gives you plenty of time to catch up on the ten-episode first season.
Why, you may be asking yourself, should I watch Outcast? Well, we already warned you it's the best show you're not watching.  If that didn't convince you, how about the creative team behind it?  Robert Kirkman (who also co-created another comic/show with which you may be familiar) and Chris Black (Mad Men, Reaper, Star Trek: Enterprise) have brought you some of the most acclaimed and most beloved television shows in recent history.
But maybe you're not interested in accolades, maybe you want something more concrete.  Well, that's fair, and I can tell you personally, Outcast is really fucking good.  The series is scary (I'm still haunted by the opening scene of the pilot), imaginative, and compelling.  It mixes horror, the supernatural, family drama, and small-town life in an apocalyptic cloud of hope and dread.  If you're a fan of The Walking Dead, Preacher, or Jessica Jones, then Outcast is for you.
Patrick Fugit stars as Kyle Barnes, a young man haunted by his past and plagued by demons.  Isolated by the darkness that surrounds him, Kyle must work with his sister Megan (Wrenn Schmidt), the Reverend John Anderson (Philip Glenister), and Police Chief Giles (the late Reg E. Cathey) in order to cut through the mystery of his past.  Standing in his way is Sidney (eerily portrayed by Brent Spiner), a stranger who appears in the small town of Rome, WV like a storm to a parched field, but will he replenish  the crops or set the whole place ablaze with lightning?
You can check out our season two interview with Robert Kirkman and Chris Black here.
---
From Cinemax:
Plagued by demons since childhood, Kyle is on a journey to find answers – but what he uncovers could mean the end of life as we know it.
The suspense-horror series OUTCAST returns for its ten-episode second season FRIDAY, JULY 20 (10:00-11:00 p.m. ET/PT), exclusively on CINEMAX. Continuing to probe the mystery of what lies behind the town of Rome's supernatural manifestations, and why they are drawn to Kyle, the show explores how people cope with extreme circumstances while protecting the ones they love. OUTCAST is created and executive produced by Robert Kirkman ("The Walking Dead") and based on the Skybound/Image comic title by creator Robert Kirkman and artist Paul Azaceta.
Patrick Fugit ("Gone Girl," HBO's "Cinema Verité") stars as Kyle Barnes, a young man who has been plagued by demonic possession all his life. With the help of Reverend Anderson, played by Philip Glenister ("Kingdom of Heaven"), a preacher who believes he is a soldier in God's holy war against the forces of evil, Kyle tries to protect those he holds most dear, now that the otherworldly threats prove greater in scope and number than anticipated. His struggle will grow into a fight for all of his hometown, as he discovers the haunting secrets of his own past.
Other cast members in the second season include: Wrenn Schmidt ("The Looming Tower," HBO's "Boardwalk Empire") as Kyle's adopted sister, Megan Holter, a child psychologist who makes it her mission to fix the people around her; Reg E. Cathey (HBO's "The Wire") as Chief Giles, Rome's chief of police, who has seen enough to know there's some truth to his friend Rev. Anderson's assertions about demons; Kate Lyn Sheil ("House of Cards," HBO's "High Maintenance") as Kyle's former wife, Allison Barnes, who has lingering doubts about what happened in their marriage; Julia Crockett ("Law & Order: Criminal Intent") as Kyle's mother, Sarah Barnes, whose apparent mental illness tainted his childhood; David Denman ("13 Hours") as Megan's husband, Mark Holter, a by-the-book small-town cop whose temper can get him in trouble; and Brent Spiner ("Star Trek: The Next Generation") as Sidney, whose dapper appearance and smiling demeanor hide malevolence.
The first season of OUTCAST was hailed as a "suspense-laden, psychological examination of inner shadows" by Variety, which praised Patrick Fugit's "poignant portrayal."
OUTCAST is based on the Skybound/Image comic title by creator Robert Kirkman and artist Paul Azaceta. The series is produced by FOX International Studios for CINEMAX; created and executive produced by Robert Kirkman; executive produced by showrunner Chris Black, David Alpert, Sharon Tal Yguado and Sue Naegle.