DC Comics' CATWOMAN #30, on sale now, sends Selina Kyle on the hunt for an old friend, all while trying to rebuild a reputation and protect her part of the city. It's no easy task, and one better left alone. But when has Catwoman ever turned away from a potential heist?
We all know that Catwoman does not have the cleanest past. She's made deals with Joker, the Riddler, and countless other villains in her time as the best thief around. Yet she's also spent her fair share of time trying to save the day.
Perhaps that is the reason why, in Catwoman #30, she can't seem to turn her back on a friend in need. While the details are muddy, it is clear that Poison Ivy is in grave danger. Selina Kyle could walk from this danger, of course. But then again, this is exactly the sort of situation that wakes up her curiosity.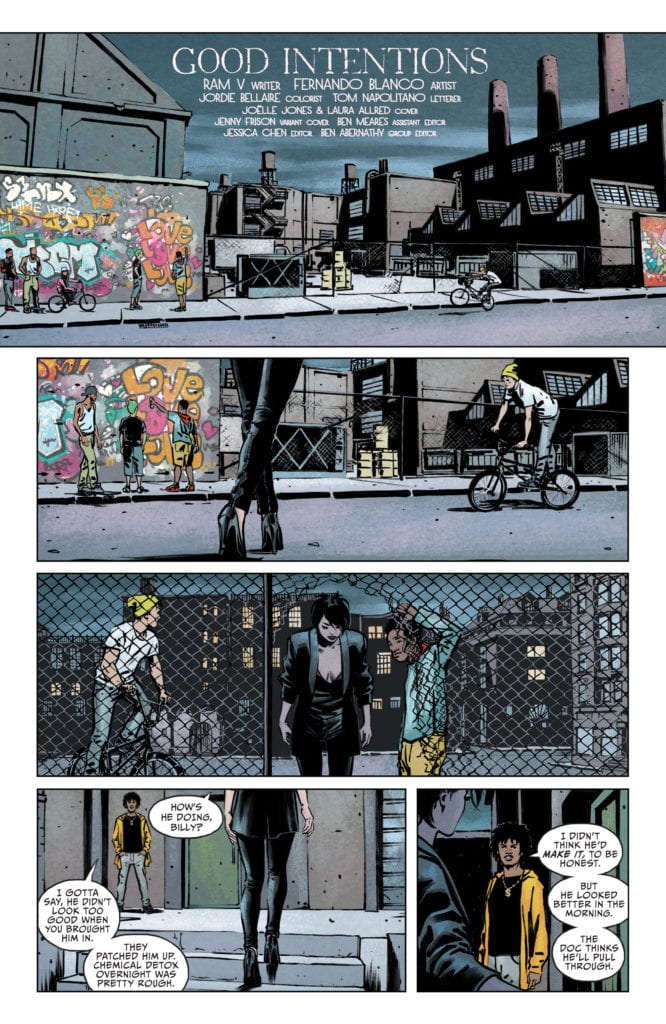 Writing
Catwoman #30 continues to weave a complex tale, pulling together multiple plots to create something new and not entirely predictable. Written by Rav V, it's getting more and more difficult to predict what the most significant threat might be.
This is an issue that simultaneously deals with the past and the present. Selina's past is never far behind – it's a bit of a running theme at the moment. Part of it stems from her attempt to re-establish her reputation, but the other part? That comes from something more profound. Those conflicted emotions that Batman's presence brings to the forefront.
This tangled mixture is the background for this issue, setting the tone. It is off-putting and leaves the reader expecting something horrible to happen. The search for Poison Ivy only works to enhance that feeling of dread.
There are several twists within this issue, all of which feel like they're setting the scene for future events. There are at least two significant arcs/threats to be dealt with at the moment, and once again, it's hard to be certain how much Catwoman is aware of.
Artwork
As with the story, the artwork in Catwoman #30 is expansive. The scenery changes as quickly as a cat's mood. Yet the tone tends to stay the same – a darker and foreboding sense emanates even from that very first panel and holds firm right up until the final few pages.
Fernando Blanco's artwork manages to keep up with all of these transitions, and it does so flawlessly. One moment Selina is on the street; the next, she's Catwoman leaping from building to building. And then the next? She's all glammed up and ready to steal a few hearts. Perhaps literally, depending on her mood.
Many of these pages really did feel right at home in a series focused on the one and only Catwoman. Yet, there are certain scenes that stand out above the rest. Such as the moment that revealed where Poison Ivy had disappeared to. The change in art is subtle – but it does its job well, creating an intentionally jarring moment.
Jordie Bellaire's colors helped to enhance that moment even further. The colors on those pages are drastically different than anything else in the issue. It makes that moment jump out at you. Meanwhile, most of the rest of the issue feels intentionally dark – almost brooding.
Tom Napolitano's lettering is the final touch this issue needed. The highlight here is the sense of impact that comes with jumping from car to car at high speed.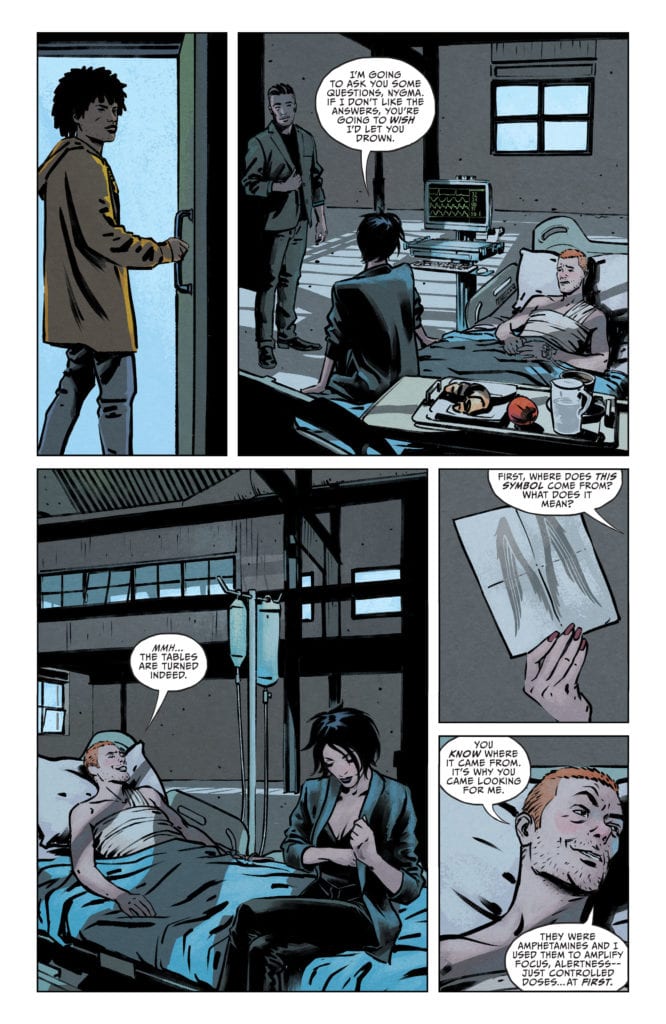 Conclusion
Catwoman #30 is an ambitious issue, one that has many threads weaving in and out of Selina Kyle's life. It's anyone's guess which one is going to become the next big threat for this thief.