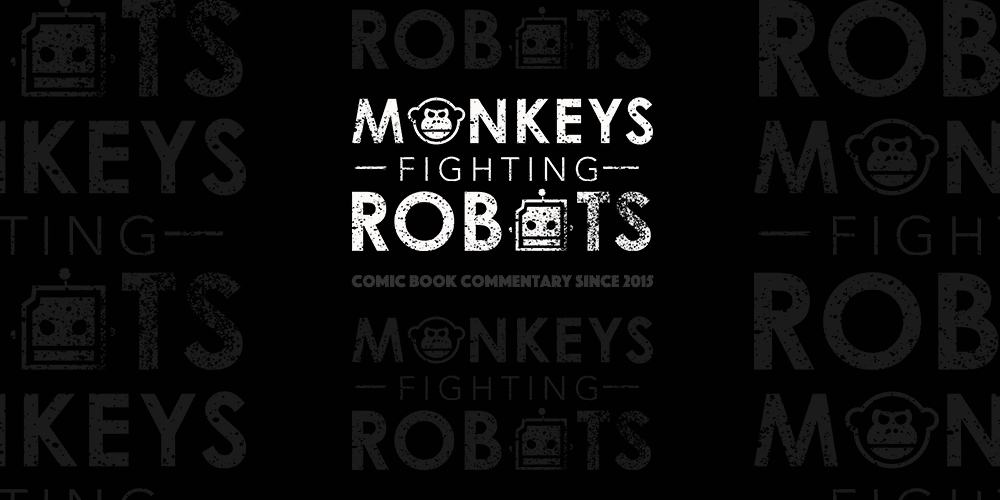 First things first, this article doesn't feature spoilers for Avengers: Infinity War and is safe for those of you who haven't seen the movie yet.
More – 'Avengers: Infinity War': The 5 Marvel Films You Need to See First
Marvel's Avengers: Infinity War is finally here and with a mind-blowing budget, too many heroes to count and ten-years worth of teasing, it's safe to say that this is the biggest and most daring Marvel movie yet. Having just seen the film at a midnight screening, I can say that I'm genuinely blown away by Avengers: Infinity War and without spoiling anything, I'll state that my favourite aspect of this mega-movie is the characters. The Russo Brothers have done the impossible and given each of the many, many characters a purpose and every character gets a moment (at the very least) to shine. Of course, I do have my favourites, which is why I've gone ahead and ranked by top five Avengers: Infinity War characters.
Check out my ranking below:
Possibly the most surprising character in Avengers: Infinity War is Elizabeth Olsen's Scarlet Witch. Since her introduction in Avengers: Age Of Ultron, Scarlet Witch has been criminally underused in the Marvel Cinematic Universe, so it was fantastic to see the Russo Brothers finally give the hero something important to do.
To say more than that would put us very close to spoiler territory, so I'll just say that I'm more enthusiastic than ever about Scarlet Witch as a character and her role in the Marvel Cinematic Universe.
Although Zoe Saldana's Gamora is a core member of the Guardians of the Galaxy, we've never spent much time with her as an individual character. With Avengers: Infinity War, the Russo Brothers take the time to explore Gamora as a character and delve into her history with adoptive daddy, Thanos.
Gamora's adventure ties directly into the central storyline in Avengers: Infinity War, so that's all I'm comfortable discussing at the moment but have faith that Gamora has a very impressive and gratifying arc in Avengers: Infinity War.
It's been a while since we've seen Benedict Cumberbatch in action as Doctor Strange but don't worry, he's back and better than ever in Avengers: Infinity War.
Being the bearer of an Infinity Stone (time), Doctor Strange has a fairly significant role in the latest Avengers movie, and it's awesome to finally see the world of magic and sorcery meet the already bonkers Avengers universe.
After his mind-blowing and hilarious re-introduction in Taika Waititi's Thor: Ragnarok, Chris Hemsworth's Thor continues to be the most entertaining and layered hero in the entire Marvel Cinematic Universe.
Avengers: Infinity War sends Thor on an incredibly emotional and character-defining adventure, but the God of Thunder's unique sense of humour and dazzling charm is very much still intact and dare I say, stronger than ever.
While films set within the Marvel Cinematic Universe are generally received positively, it's a common complaint from both critics and fans that Marvel villains are often disappointing. With that said, the MCU just delivered one of the greatest movie villains of all-time with Josh Brolin's Thanos.
The best villains are the ones that think they're the hero of the story. They might do bad things and hurt people, but in their own minds, they're doing what's necessary and what's right. Thanos absolutely belongs in that category and is undoubtedly the darkest and most compelling Marvel villain of all-time.
---
Well, there you have it! Believe it or not, this ranking is very different to the one I was expecting to write. If I'm honest, I assumed I'd be writing about the "classic" Marvel heroes like Captain America and Iron Man, but in a film that has a surprise around every corner, it's not so shocking to discover that I've walked away with a new set of favourite characters.
Thanks for checking out this ranking of my top five Avengers: Infinity War characters. I'm sure your lists differ massively from mine, so as soon as you've seen the movie and made up your mind, I'd love to know how you'd rank this ridiculous number of characters.
Looking for a spoiler-free review of Avengers: Infinity War? Check out the first episode of Kieran's Movie Space in the player below:
[embedyt] https://www.youtube.com/watch?v=aZGhmFpdpbY[/embedyt]