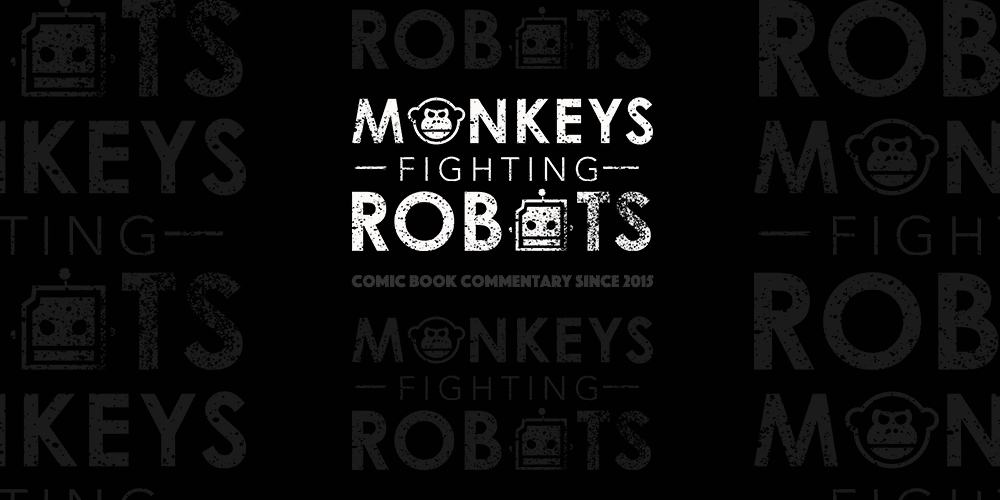 We've had an awesome year for geek and nerd culture television series. Shows have tackled zombies, cartoons, robots, and even Dungeons & Dragons. Netflix and CW have build superhero empires (the latter of which recently had an amazing crossover event). More and more, things formerly considered "geeky" are gaining the attention and respect of TV viewers. But which of these shows had the best year? Here is our list of the Top 15 geek shows currently on television.
No. 15 – The 100 (Season 3)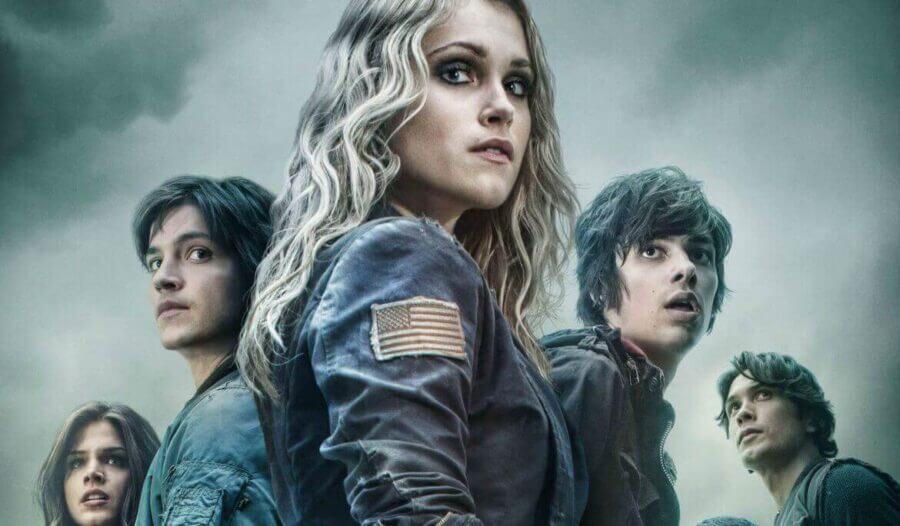 The young adult dystopian series has just had its third, and arguably strongest, season on the CW. The series is set in the near future, where a group of space-dwelling humans attempt to re-colonize the Earth. The third season focused on the space settler (or "Skaikru") fighting the native Earth-dwellers, and the A.I program that decimated the Earth in the first place. Season 4 will begin airing on February 1st, 2017.
No. 14 – The Walking Dead (Seasons 6/7)
Even after six years, The Walking Dead is one of the most viewed TV shows currently on air. The show has continued with its formula of Rick Grimes, a former sherrif, leading a group of survivors against the hordes of Walkers. This past year, however, The Walking Dead has picked up new notoriety with the arrival of Negan, the show's newest antagonist. Though the show's ratings may be in a rut, there's no denying that this is a big piece of pop culture. The TV series is currently airing on AMC, Sunday nights at 9PM EST.
No. 13 – The Flash (Seasons 2/3)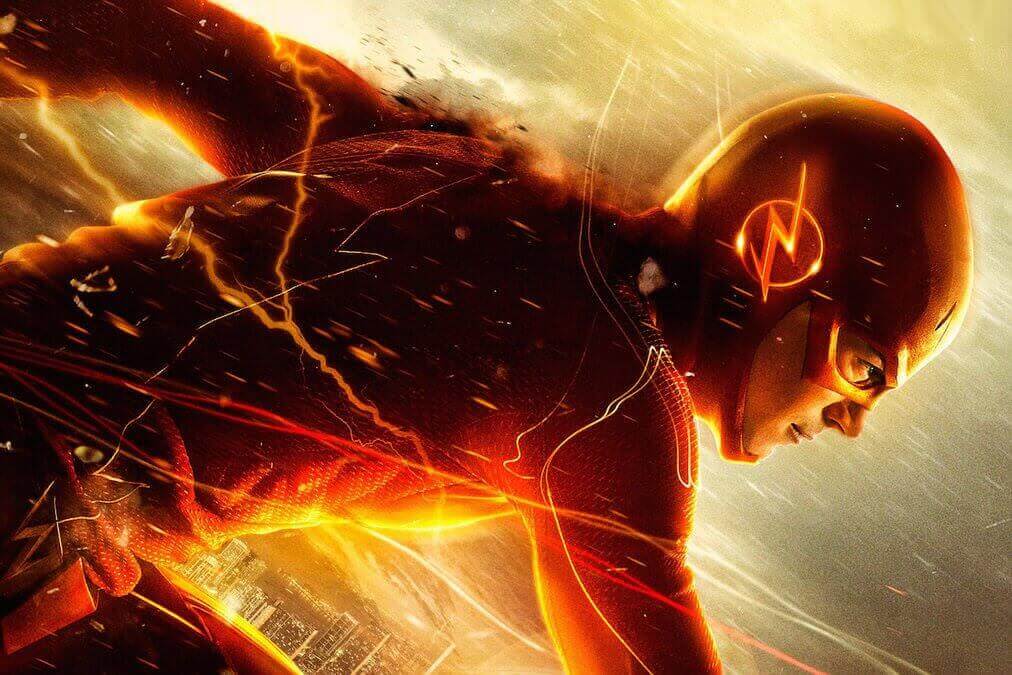 The CW's scarlet speedster had a crazy second season. This season was full of time-traveling shenanigans, multiple villainous metahumans, and Team Flash dopplegangers. Season Two even featured an episode directed by the legendary Kevin Smith! The Flash has always been more fun than its gritty sister TV show Arrow, and that trend continued beautifully. The show is sandwiched in between Supergirl and Arrow, airing as part of their superhero weekly programming. The third season is currently on the air, and you can read our weekly CW reviews here!
No. 12 – Son of Zorn (Season 1)
FOX has a new TV family sitcom, but this one is unlike any other. While the network has had several animated shows, like The Simpsons and Bob's Burgers, Son of Zorn throws its goofball father into the real world. Jason Sudeikis plays Zorn, the He-Man-esque hero that comes home to help raise his son. It takes a while to warm up, but once Son of Zorn hits its stride, it embraces the insanity of the 80s cartoons for a wonderful TV show. It is currently airing FOX, every Sunday night.
No. 11 – iZombie (Season 2)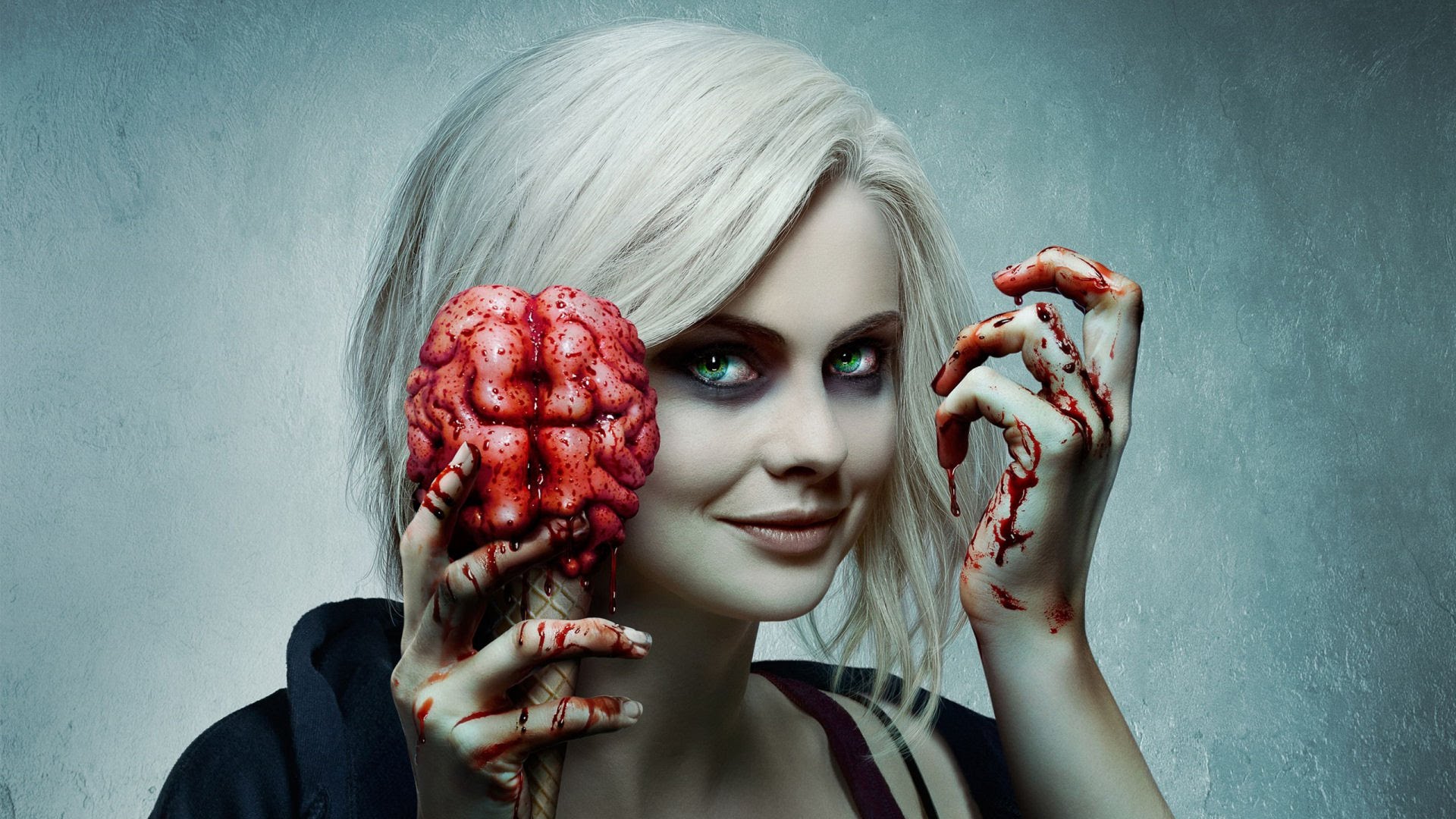 For a series with a somewhat convoluted premise, iZombie has proven to be a phenomenal TV show. The show follows Liv Moore, a zombie who helps to solve crimes by eating the brains of murder victims. It's not a zombie show like The Walking Dead, which focuses on the gritty world of survivors. Instead, the show is helmed by Rob Thomas, creator of comedy shows like Party Down and Veronica Mars. The blend of a police procedural set-up, supernatural characters, and a comedic tone makes iZombie a lot of fun. You can watch this past season, and S1, on Netflix right now.
No. 10 – Voltron: Legendary Defender (Season 1)
On top of their roster of superhero shows, Netflix has also brought back a classic cartoon series. Voltron: Legendary Defenders is a reboot of the classic 80's cartoon TV series, about five teenagers who become pilots of robot lions. The new TV show is helmed by the creative team behind both Avatar: The Last Airbender, and its sequel series The Legend of Korra. Not to mention one of its stars is Steven Yeun. It makes for a light-hearted viewing experience for those going through Glenn-on-The-Walking-Dead- withdrawl. The series currently has one season available for streaming, with Season 2 due out January 20th, 2017.
No. 9 – Daredevil (Season 2)
In Daredevil's second season, the man formerly known as The Mask has a whole lot of villains to contend with. Fisk may be in prison, but Daredevil has to fight off The Hand, the mystical ninja cult. On top of Murdock's legal team, Daredevil also teams up with Elektra, his former girlfriend turned assassin, and Punisher, the violent vigilante. The season may not be as well-centered as the last one, which focused purely on beating Kingpin, but it was still packed with intense action and high stakes.
No. 8 – Harmonquest (Season 1)
If you haven't checked out NBC's streaming service Seeso, you're missing out on a lot of quality comedy. One show of particular note is Harmonquest, the semi-animated D&D campaign. Helmed by Dan Harmon, creator of the sci-fi comedy cartoon Rick & Morty, Harmonquest features a revolving cast of well-known guest stars like Thomas Middleditch, Kumail Nanjiani, and Nathan Fillion. The first season can be streamed in its entirety on Seeso, along with additional "expanded universe" content.
No. 7 – Preacher (Season 1)
AMC has more than just The Walking Dead to appease comic book fans. Over the summer, executive producers Seth Rogen and Evan Goldberg, mostly known for their comedy films, brought the series to life. Preacher follows a small-town preacher gifted with incredible power in the vein of Jessica Jones'  Kilgrave. The show features vampires, angels, cowboys, and a character named Arseface. Not to mention the fact that Jesse Custer, the titular preacher, has a phone call with God. What more could you ask for?
No. 6 – Luke Cage (Season 1)
The latest Netflix/Marvel partnership gave us another compelling series about a street-level superhero. Set in Harlem, NY, Luke Cage follows the bulletproof hero learning to embrace his heroic side. Many have compared the show to HBO's The Wire, which isn't totally accurate, but it is a nice change of pace from Marvel's movie line-up. Luke Cage fits well within the context of Netflix's other shows, while locking down its own unique tone. Check out the season before Cage joins with The Defenders in 2017.
No. 5 – Westworld (Season 1)
HBO's new smash-hit show is simultaneously set in the Wild West, and the near future. Westworld revolves around the robot hosts, beginning to gain sentience, and the people in charge of them. There are all sorts of mysteries built into the framework of the universe, making the show exhilarating and exciting every episode. The show has a powerful team behind its production, and has already picked up some Critic's Choice Awards for their female actresses. You can watch the whole first season on HBO GO.
No. 4 – Supergirl (Seasons 1/2)
Folks may be on the fence about Supergirl, the newest superhero TV show the CW snagged from CBS. However, if any part of you is thinking about checking it out, then you should absolutely do so. Supergirl has the same elements that makes The Flash great – a more upbeat tone, great action scenes & CGI, and isn't saddled with too many sidekicks (looking at you, Arrow). Since joining the CW, Supergirl has flourished on the network that knows how to make superheroes work. Not to mention that Tyler Hoechlin's Superman is far more fun that Henry Cavill. The second season is airing on CW, but you can watch all of the first one on Netflix.
No. 3 – Black Mirror (Season 3)
The British show came out on Netflix this year, with twice the amount of episodes as past seasons. The series is part horror, part sci-fi, telling a series of different stories every season. It's more like a movie marathon that a standard TV show. This season tackles topics like war, privacy, video games, and the afterlife. With such varied storytelling, Black Mirror builds a lot of compelling, unpredictable, phenomenal worlds. All three seasons – twelve episodes total – can be streamed on Netflix.
No. 2 – Game of Thrones (Season 6)
HBO's current flagship show is still going strong. Game of Thrones has continued the medieval madness of seasons past, albeit with way less Dorne. The latest season corrected a lot of the problems that plagued the show before. There was more action, bigger fights, and answers to several Jon Snow mysteries. Game of Thrones used this season to prove what made it such a hit from the beginning. You can watch all six seasons on HBO, with Season Seven due out in the summer of next year.
No. 1 – Stranger Things (Season 1)
Of course, the top geek show is one of the biggest pop culture moments of the year. Stranger Things is a Netflix series that managed to capitalize off 80's nostalgia in the best way possible. Instead of trying to reboot an old movie, the Duffer Brothers created a compelling new series about superpowers, demons, and Dungeons & Dragons. There's so much of Stranger Things that will be considered classic in years to come.
Be sure to check out our list of Top 10 New Shows! It includes great new shows that aren't quite as geeky, like 'Atlanta,' 'The People vs O.J,' and 'The Crown.' Add them to your holiday binge list as well!