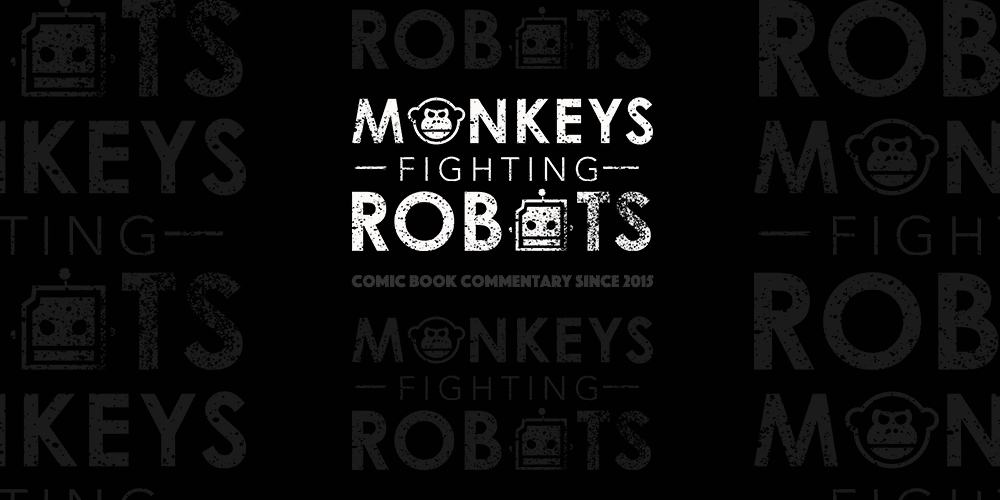 2016 has been another outstanding year for Image Comics. In addition to the continuing success of bestsellers like Paper Girls, Saga, and The Walking Dead, the publishing house has also cranked out a slew of new series. Today, we're taking a look at ten of those series that hooked us with issue one and refused to let us go.
Honorable Mentions:
Cannibal
Eclipse
Demonic
Lake of Fire
Glitterbomb
Moonshine
Do you like 1920s ganger tales? Pick up Moonshine. Do you like werewolf tales? Pick up Moonshine. New York City gangster Lou Pirlo goes to the backwoods of West Virginia to cut a deal with a moonshiner, but quickly gets in over his head after discovering the family secret. From the team that brought you 100 Bullets.
Snotgirl
Lottie Person is a fashion blogger and a social media celebrity. But while she may seem perfect on Instagram, Lottie has horrendous allergies that render her a mess. The new series from Bryan Lee O'Malley and Leslie Hung starts out as a study of internet culture, but quickly evolves into a story of paranoia and delusion where nothing is as it appears.
A.D. After Death
This is what Image Comics is all about: experimentation. A.D. is a mix of illustrated prose and traditional comics storytelling, making it probably the most unique and most daring title on this list. Jeff Lemire's raw artwork shines behind Scott Snyder's poignant words in this story about a world that's cured death. Their protagonist is Jonah Cooke, a thief with a big secret and mysterious plans. At about 70 pages, A.D. delivers a beautiful and captivating tale about life (and death).
Violent Love
It's Bonnie and Clyde, meets Romeo and Juliet, meets Natural Born Killers. Frank J. Barbiere and Victor Santos' crime/romance is more of a tragedy at its core, promising to break its readers hearts from the outset. It looks to be a fun ride, but through all the violence, deep down this is going to be a story about loss and what people are capable of when they have nothing left to lose. Read our full review of Violent Love #1 here.
Seven To Eternity
The God of Whispers rules the kingdom of Zhal. He can offer you whatever your heart desires, but in hearing that offer, you surrender your freedom. Seven To Eternity is the story of Adam Osidis, whose father refused the God of Whispers long ago and forced his family into exile. Now Adam is faced with the same decision: should he hear the God's offer, or should he fight to free the kingdom? Magic and sci-fi are seamlessly interwoven in this series from Rick Remender and Jerome Opeña.
Hadrian's Wall
Hadrian's Wall is a classic murder mystery set aboard a space station. When an astronaut is found dead, a pill addict detective is sent to "rubber stamp" the investigation. But he quickly realizes that there's more to the scene than meets the eye, and begins to unravel a plot greater than he ever imagined. Everybody's a suspect in this gripping miniseries from Kyle Higgins, Alec Siegel, and Rod Reis.
Reborn
Where do we go when we die? Mark Millar and Greg Capullo's epic fantasy is about the world after death, a world where we are reborn as our younger selves and thrust into a battle between good and evil. It's one of those rare series that perfectly balances action with captivating emotional drama. And Capullo's artwork is out-of-this-world (literally and figuratively). Read our full review of Reborn #1 here.
The Fix
The team behind The Superior Foes of Spider-Man deliver another brilliant crime comedy in The Fix. Roy and Mac are corrupt Los Angeles cops looking to make some quick cash. Their misfortunes make for a hilarious read, but then an actual mystery reveals itself, and makes the series that much more compelling. If you're looking for nonstop jokes coupled with intrigue, look no further.
Renato Jones: The One%
Here is maybe the most cathartic series of 2016. Renato is a billionaire by day, but by night be becomes The Freelancer, the one percent's worst nightmare. The Freelancer takes out fat cats whose sole purpose is to expand their own wealth, regardless of who they step on in the process. This series is the definition of over-the-top, gratuitous violence, and it's absolutely amazing. It's all the fun of a mindless action movie, with valuable social commentary wrapped inside.
Kill Or Be Killed
A new Image Comics noir from Ed Brubaker and Sean Phillips? Of course Kill Or Be Killed makes our list; it's everything fans have come to expect from this dream team and more. Protagonist Dylan has to kill others to stay alive (read it to find out why), so he turns his sights on "bad" people. But as his "night job" picks up steam, his day-to-day life begins to fall apart. Kill Or Be Killed is gritty, exhilarating, and it's a fascinating look at vigilantism and the value of life.
---
What were your favorite new Image Comics from 2016? Tell us in the comments, or tweet us @monkeys_robots (and tweet me @The_Great_Ace)!