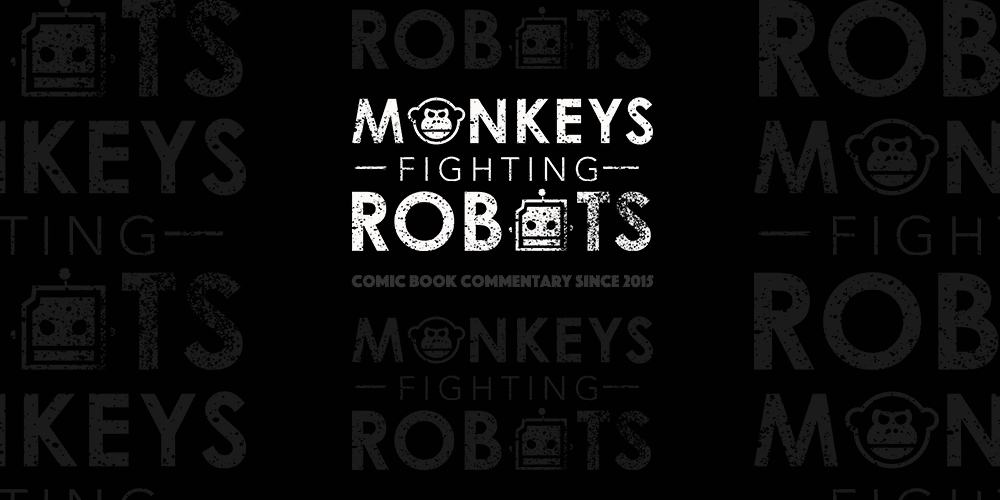 For fans of costumed heroes, few things are as satisfying as a well-told superhero origin story. Often, it's an individual's drive to do good — to make a difference — that inspires audiences to continually revisit them in subsequent films, and the origin lays the foundation for our connection to their personal mission statements and helps us understand why they are driven to fight crime in the first place.
In the case of Deadpool, that underlying statement was punctuated by extreme violence and off-color humor. Nonetheless, director Tim Miller delivered a film which balances all of that with real heart, allowing us to remain firmly on Wade Wilson's side as he exacts hilarious revenge on Ajax, ahem, Francis. Now star Ryan Reynolds teams with director David Leitch (Atomic Blonde) to continue Wade's story and bring in other Marvel Comics mainstays like Cable (Josh Brolin) and Domino (Zazie Beetz).
But will Deadpool 2 be able to join the elite pantheon of superhero sequels and pull off the rare feat of topping their respective origins? We'll find out soon enough. In the meantime, let's look back at which superhero origin films were surpassed by their sequels. First, we'll get the easy choices out of the way before diving into some more controversial ones.
The Easy Picks
X-Men 
(2000)
Comic book fans may quibble now about how Fox ruined the X-Men franchise, but no one was complaining when Bryan Singer finally brought the mutant team to the big screen, especially when the director himself delivered a far superior sequel to theaters a few years later. Having established the team in the first film, X2 is a thrill ride from start to finish.
Spider-Man 
(2002)
We've seen a few actors play Spider-Man, but while the consensus is ready to crown Tom Holland's performance the best of the bunch, Sam Raimi's Spider-Man 2 not only improved upon its predecessor but still stands among the best comic book films ever made. Partial credit goes to the Oscar-winning effects and Alfred Molina's textured Doctor Octopus.
Batman Begins (2005)
Christopher Nolan rehabilitated the Caped Crusader with this earnest Bat-film, pleasing audiences and critics alike. But no one saw The Dark Knight coming. Though Batman Begins grounds the character, its sequel transforms the saga into an epic crime thriller and changing the genre and industry in an instant. Also, three words: Heath Ledger's Joker.
X-Men Origins: Wolverine (2009)
Hugh Jackman played the adamantium-clawed fan favorite many times over the years, but this Gavin Hood-directed entry is easily the weakest. The film has become so infamous that Deadpool himself routinely pokes fun at its immense failure. The Wolverine legitimized him, but it wasn't until 2017's Logan that we finally saw the character at his very best.
Thor (2011)
Perhaps Thor — directed by Kenneth Branagh — hasn't aged particularly well, given the success the Marvel Cinematic Universe has seen since then. However, the film itself remains solid, especially considering its lackluster sequel. Thankfully, Taika Waititi made the God of Thunder a genuine MCU standout with last year's quasi-reboot Thor: Ragnarok.
Captain America: The First Avenger (2011)
Remember back in Phase One of the MCU? Was Captain America anyone's favorite Avenger? Sure, he was admirable and courageous, etc. But Anthony and Joe Russo's The Winter Soldier and Civil War successfully modernized the Star-Spangled hero, infusing political intrigue into the pulpier take of Joe Johnston's Captain America: The First Avenger.
The Close Calls
Blade (1998)
Stephen Norrington accomplished the impossible in creating a hit R-rated film out of a relatively unknown (to the masses, at least) Marvel hero. But Guillermo del Toro managed to top even that — depending on who you ask — with a more complex, more stylish take on the Daywalker's world, bringing his own distinctive flair for movie monsters to it all.
Hellboy (2004)
Another del Toro-directed sequel. But with 2008's Hellboy: The Golden Army, the filmmaker outdid his own original film. By stripping away unnecessary entry-point characters like Rupert Evans' Agent John Myers, this sequel thrusts its heroes into a fantastical tale involving an elf prince bent on using a mythical force to conquer humanity.
Fantastic Four (2005)
It isn't saying much that Fantastic Four: Rise of the Silver Surfer is a slight improvement on its predecessor, seeing as they're both pretty horrible. But at least director Tim Story brought the Silver Surfer to life onscreen for his first (and, so far, only) film appearance through the winning duo of Doug Jones' performance and Laurence Fishburne's voice.
X-Men: First Class (2011)
Following the trilogy-capper that was the disappointing X-Men: The Last Stand and the even more crushingly terrible X-Men Origins: Wolverine, the series needed a fresh start. Director Matthew Vaughn's prequel reinvigorated it, but Singer's return for X-Men: Days of Future Past still stands as a top-tier X-film, despite not really fixing the continuity.
The Avengers (2012)
No matter what the MCU does going forward, no film can take away the novelty thrill of seeing Earth's Mightiest Heroes unite for the first time. That being said, Avengers: Infinity War — with its universal stakes and dozens of characters — may very well top Joss Whedon's original team-up. At least most of us can agree Age of Ultron is the weak link.
Guardians of the Galaxy (2014)
This one is probably the most controversial of our picks, since James Gunn's film is so beloved. But we'll stand by it. Guardians of the Galaxy Vol. 2 is more character-focused, funnier and more emotionally impactful overall than the first film. Having won audiences over on the titular band of misfits, Gunn is more confident in his storytelling, and it shows.
---
Which superhero sequels do you think are better than the original? Let us know your thoughts in the comments section below.