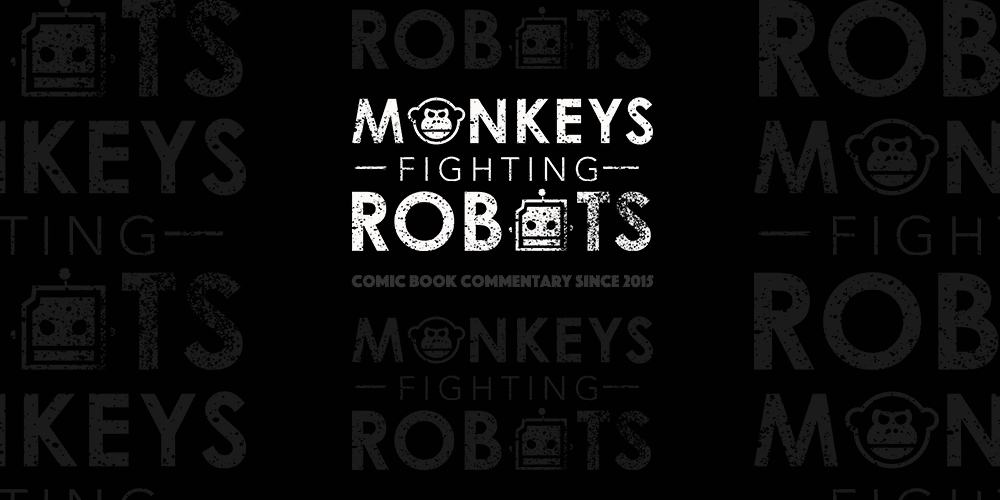 Love it or hate it (most people seem to be one extreme or the other), Star Wars: The Last Jedi definitely has moviegoers wondering what comes next for the saga. However, one thing that most fans are able to agree on is the fact that Rian Johnson's epic uniformly features some of the finest acting we've seen in a Star Wars film. To that end, this seems like as good a time as any to take a look back at the best performances in a "galaxy far, far away." So let's journey from the original 1977 classic through to the Star Wars adventure currently playing at your local theater.
Sir Alec Guinness (Obi-Wan Kenobi), Star Wars: Episode IV – A New Hope
George Lucas' space opera vision sparked a phenomenon, and Star Wars — now retconned into Star Wars: Episode IV – A New Hope — not only helped usher in the concept of the modern blockbuster but also earned six of its 10 Oscar nominations. While Sir Alec Guinness failed to snag a statue for his role as Obi-Wan Kenobi, the accomplished actor lent gravity to a sci-fi/fantasy hybrid that could have easily been dismissed early on as kids' stuff. His character ushers audiences into the concept of the mystical Force and the majesty of being a Jedi Knight. As such, he had us at "Hello there."
Honorable Mention: James Earl Jones (voice of Darth Vader)
Frank Oz (Yoda), Star Wars: Episode V – The Empire Strikes Back
No one expected Star Wars to be as big as it was, but its sequel was met with extraordinarily high expectations. With Obi-Wan Kenobi falling in the first film, the role of Luke Skywalker's mentor fell to Yoda, who was brought to life thanks to Muppet veteran Frank Oz. The actor and puppeteer both performed the Yoda puppet and provided his signature voice. With The Empire Strikes Back able to delve deeper into the spirituality of the Force, Yoda's role serves as to accentuate the saga's themes and — perhaps most importantly — 100% makes you forget that you're not looking at a real-life alien creature.
Honorable Mention: Harrison Ford (Han Solo)
Carrie Fisher (Leia Organa), Star Wars: Episode VI – Return of the Jedi
By the third film in Lucas' original trilogy, Luke Skywalker has fully developed into a brand-new Jedi Knight, but his twin sister, Princess Leia Organa, also comes into her own. The late Carrie Fisher brilliantly infused Leia with strength, vulnerability, and humor. In Return of the Jedi, Leia finally realizes her connection to Luke and Darth Vader, claiming her place in the story. She's also more hands-on with the plot — such as her and Luke's speeder bike chase on Endor — and gets to take out Jabba the Hutt herself. Fisher brought such life to Leia, and the character never seemed as vital or as interesting as in this film.
Honorable Mention: Ian McDiarmid (Emperor Palpatine)
Pernilla August (Shmi Skywalker), Star Wars: Episode I – The Phantom Menace
To be honest, the performances in The Phantom Menace are often pretty rough. Between Ahmed Best's Jar Jar Binks and Jake Lloyd's young Anakin Skywalker, identifying a "best" performance here wasn't easy. Even usually dynamic actors like Natalie Portman and Ewan McGregor feel muted. But any emotional engagement with Anakin's journey to join the Jedi Order is credited solely to Pernilla August, who sells the hell out of her final goodbye to her young son. Never do you doubt for a second that this is a mother who deeply and selflessly cares for her son and his future.
Honorable Mention: Liam Neeson (Qui-Gon Jinn)
Ewan McGregor (Obi-Wan Kenobi), Star Wars: Episode II – Attack of the Clones
It appears that most rankings of the saga tend to put Attack of the Clones at the very bottom of the list. Surely, much of this had to do with the insipid/creepy/awkward "romance" between Anakin and Padmé. Thankfully, the other plotline is much more fun, anchored as it is by McGregor's charming take on Obi-Wan. The smooth Kenobi essentially takes on a detective story as he unravels the truth behind the attempted assassination of Senator Amidala. In doing so, we get to witness just how much McGregor has grown into the role since The Phantom Menace. Mullet and all, he owns the film.
Honorable Mention: Christopher Lee (Count Dooku)
Ian McDiarmid (Chancellor Palpatine/Darth Sidious), Star Wars: Episode III – Revenge of the Sith
Sixteen years after Ian McDiarmid played Emperor Palpatine in Return of the Jedi, he reprised the infamous Sith Lord in the prequels. Though his role is very much a supporting one in the first two installments, Palpatine's unmasking as Darth Sidious and his subsequent seduction of Anakin to the dark side position him as the driving force behind much of Revenge of the Sith. Given a chance to delve deep into the delicious darkness, McDiarmid doesn't disappoint. His performance is subtle when it needs to be — as in "The Tragedy of Darth Plagueis the Wise" scene — and over-the-top in just the right moments.
Honorable Mention: Ewan McGregor (Obi-wan Kenobi)
Daisy Ridley (Rey), Star Wars: Episode VII – The Force Awakens
J.J. Abrams' sequel/reboot of the saga got so much right. Sure, The Force Awakens hews a bit too closely to A New Hope, but it introduces several new characters who have already been embraced as some of the best in the series. The best of them all is scavenger Rey, brilliantly brought to life by Daisy Ridley. The character has all the heart and power one could want from a potential Jedi, instantly endearing audiences to her thirst for belonging. Ridley delivered a breath of fresh air to the saga just when it needed it, creating an unforgettable character that all Star Wars fans can root for.
Honorable Mention: John Boyega (Finn)
Alan Tudyk (voice of K-2SO), Rogue One: A Star Wars Story
Serving as a direct prequel to A New Hope, the first anthology film of the Star Wars saga unites a host of new characters. However, though Jyn Erso (Felicity Jones) and Chirrut Îmwe (Donnie Yen) make fine additions to the Rebel Alliance, the most memorable character is easily the sarcastic K-2SO, as voiced by Firefly actor Alan Tudyk. With such an ensemble of human characters, we didn't expect the token droid to make such an impression. Yet, K-2SO brings a special ingredient to the film that sets him apart from the rest of the motley group of Rebels he assists.
Honorable Mention: Ben Mendelsohn (Director Orson Krennic)
Mark Hamill (Luke Skywalker), Star Wars: Episode VIII – The Last Jedi
Forty years after he originated the role of farm-boy-turned-Jedi Luke Skywalker, Mark Hamill finally got to catch viewers up on what their childhood hero has been up to over the years. In the process, Hamill gets to radically reinvent the character, thanks to the bold decisions by writer/director Rian Johnson. The Last Jedi doesn't handle Luke how we expected it to, but that's part of what makes the film (and Hamill's performance) so great. The actor captures the pathos of the original trilogy's now-legendary figure with ease, contributing a moral complexity we've never seen in Star Wars. Hamill makes Luke more than just the central focus of the film's plot. He's the best one in it, which is saying a lot.
Honorable Mention: Adam Driver (Kylo Ren)
---
Did we miss your favorite performance in a Star Wars film? Let us know your thoughts in the comments section below!