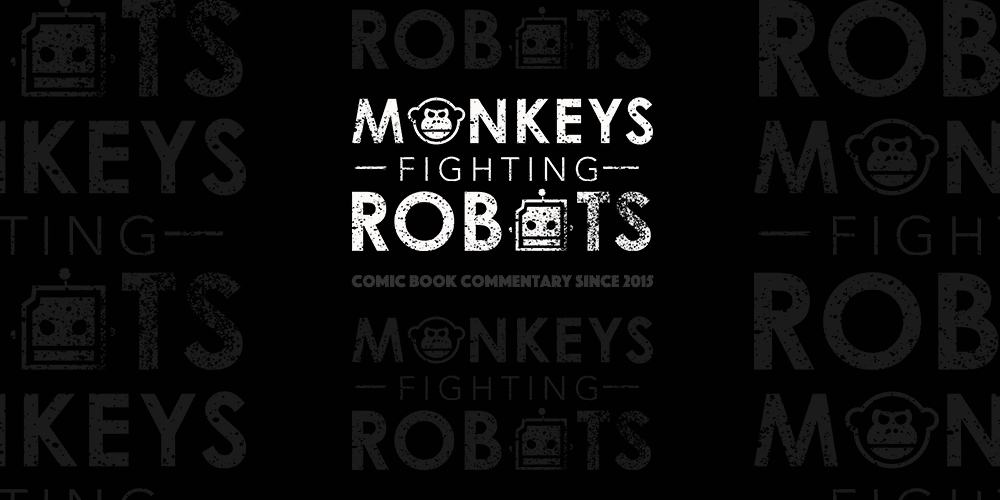 Guy Toubes is the Emmy-nominated writer, producer, and creator of hit Amazon kids TV show Stinky and Dirty about two friends, a dump truck and a backhoe loader, figuring out the world together.
Monkeys Fighting Robots spoke with Guy about his work on Stinky and Dirty, what's inspired him to be a TV show creator for pre-schoolers, and find out a little more about this thing called T.O.T.S.
Guy Toubes … Roll Out!
Before Stinky and Dirty, pop culture geeks will recognize a show Guy worked on just a few years ago, Transformers: Robots in Disguise. "It's so funny because I kind of missed Transformers and that era."
So, what was it like to step into the world of sentient, shape-changing machines? "When I came onto the show, I knew there was all this backstory. It was really important that we write Optimus Prime to fit in with the character's history. I learned a lot. But I saw my role as the guy who could gauge if anybody could come to this show and enjoy it."
Lore is precious though, but there's something that's slightly more important "We tried to make sure that we were following the lore. But it also all comes down to the audience, seven or ten-year-olds, are they going to enjoy what's happening on screen."
Guy is a nerd himself and fan of Star Wars "I understand when something doesn't feel the right way. I want to stay true as much as possible to the original way something was done. But you can't be too precious."
About Stinky and Dirty
Stinky and Dirty is a kids show starring two somewhat unlikely friends. Stinky is a garbage truck, and Dirty is the backhoe loader; together they navigate a beautifully-rendered CG world "We have a fundamental goal on our show. Our curriculum is about resourcefulness. It's not about facts or figures or learning about things. It's more about learning a way of thinking."
Stinky and Dirty hopes to give young viewers the tools to think through things "The goal of being resourceful is not just about how to think but think with whatever you have around you. Limited resources."
The show promotes other valuable ideas too "When you make a mistake, that's a learning opportunity. So, we have this consultant on the show who wrote a book called 'The Gift of Failure.' It's by Jessica Lahey. Her message is all about 'Let your kids fail. Let them try hard and fail and try again. Let them make mistakes. That's how they learn.'"
The optimism of failure "You'll see that in our show Stinky and Dirty fail over and over again. They don't care. They say 'that didn't work' and try something else."
Writing for Kids
Guy has a filmography filled with a broad range of genres and styles of storytelling "I've worked all over the industry. I attribute that to a good story is a good story. I feel like I can feel in my gut whether a story is working or not."
Of all the genres he's worked on, Guy thinks "The hardest in my experience, and perhaps least respected, is writing for pre-school. It's the most responsibility. You have to be extra-extra careful of what you're putting in front of our precious boys and girls."
Guy elaborates "For instance, pre-schoolers don't have a great concept of time. So the idea of creating tension with the proverbial 'ticking clock' goes out the window. So writers have to re-think how to do certain things. Even veteran writers sometimes struggle with it."
The process for creating any story starts with the spark "It all starts with what's a good idea. What's a great idea for our show. In particular, pre-school animation, we're heavily involved with a curriculum expert who really understands what kids are watching and what they'll gain from watching. Our show is geared toward two to five-year-olds. So we have to understand what's cool for a three-year-old to watch and be able to follow."
Wrapping Up
Guy's next project is for Disney, and it's called Tiny Ones Transport Service "T.O.T.S. is basically the storks. A penguin and a flamingo want to join the storks and deliver babies. Of course, the penguin can't fly, and the flamingo is constantly lost, but together they make the perfect team."
Inspiration comes from all sorts of sources that don't often inspire a direct line. "I would love you to know how I got into making kids TV. I grew up on Spielberg movies. All those movies where kids were the main character. I always thought 'that guy knows what it's like to be a kid' and that was a huge influence on me."
Spielberg was a spark, the big bang of inspiration if you will "Then I became a dad. And for about five years I was a stay at home dad. I made a point to sit down with my kids and watch shows with them. I didn't like much of it. In my brain, I thought 'if I ever do this I'm coming at it with a Steven Spielberg point of view. That wonderment.'"
Guy's ultimate goal "When a kid and a parent are both laughing and responding to what's on TV, that's the best kids TV there is."
I mentioned before that Guy is a Star Wars fan. Well, something magical happened for the showrunner. One of Stinky and Dirty's most notable characters is Spacy a spaceship voiced by none other than Mark Hamill "It was the highlight of my life. He's one celebrity I totally geeked out over. I had to get a photo."
Thanks to Guy Toubes and Impact24 PR for making this interview possible.