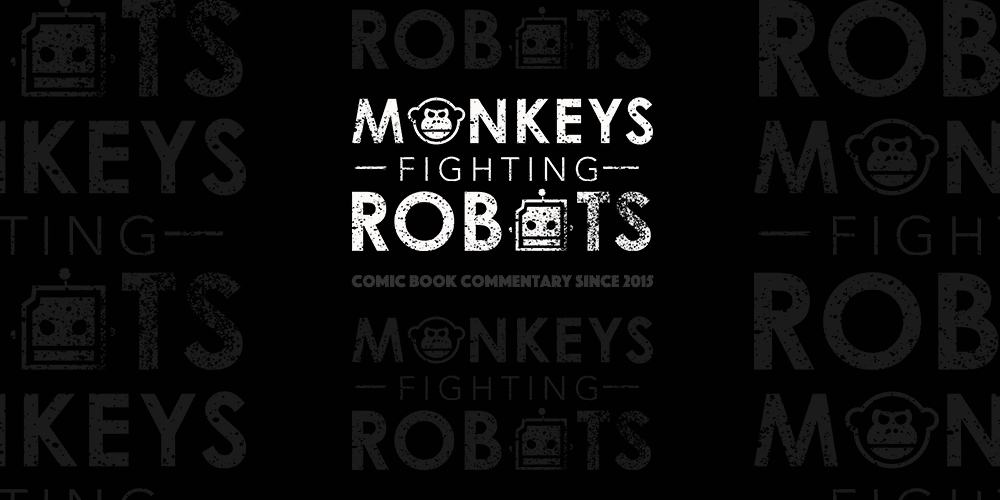 Slice is a horror-comedy film starring Chance the Rapper with an old-school vibe from A24 and behind the scenes is cinematographer/producer Brandon Riley whose young life is a densely packed filmography and a masterclass on how to be a working filmmaker.
Monkeys Fighting Robots talked Slice with Brandon and picked his brain about his life in making movies.
The Road to Making Movies
As a native of South Carolina, Brandon did not grow up in an area with a vibrant film community. Becoming a filmmaker wasn't really on the radar "I got a degree in psychology. I didn't really know what I wanted to do."
But a serious hobby became more serious "I always made music with some friends and started shooting music videos for them."
Filmmaking became the goal but the road to get there started in an unremarkable place "I started by shooting wedding videos. Tried to get away from that as fast as possible. But it paid the bills."
Persistence leads to breaks "Eventually I got a few dozen videos on to MTV and BET. I transitioned into documentaries then stepped away from that to forge a direction in the feature world."
About Slice
We arrive at Slice. The horror film is a throwback "It's 80s horror … slightly dialed up on the cheese meter."
How did Chance get involved? "I first worked with Chance on the documentary Chicago Land. I had a bit of a relationship with him. Austin [screenwriter] at the time was his [Chance the Rapper's] chief music video collaborator, so he wrote the script with Chance in mind."
Great relationships build great filmmaking families "It was very serendipitous that both of us had a relationship with Chance."
Brandon's thoughts on the rapper-turned-actor "Chance is such an interesting dude. He's genuinely funny but also quite serious. A born entertainer. It's fun to put him in front of the camera and see what happens."
Slice is talked about as an instant cult classic "I hope so. I think it can be. We had such a great cast. It's one of those movies kids will watch in the future and think 'holy shit, how did this fun, little horror movie have such an incredible cast?!'"
Being A Producer
The common perception of filmmaking is that it's all glamorous but making movies is a game of persistence "It took us about four years between when I found the script to when the film came out."
Some advice for younger producers about the business "It's a never-ending cycle of rejections, wrong paths, and people wasting your time. But if you stick to it, truly believe in the project, you can get it done."
Even with a celebrity involved, things were hard "Chance was attached early on, but we still had difficulty because of the nature of the script … it's hard for people to take that leap. It was a difficult process to get it made. Chance was on tour, we were fundraising."
About being a producer "It's invigorating but also a challenge."
How did Brandon sell A24 on the project? "I talked A LOT."
Meeting with A24 "They had read the script so we sort of outlined how we planned to do it, stay on budget, and anything they had concerns about we answered. At around that time we were nominated for an MTV Award for a video we did with Chance. I think that helped let them know we could do this."
Wrapping Up
Producers are, like many aspects of filmmaking, overshadowed by actors or directors of any given project. But, just like there is a Jack Nicholson or Spielberg, there's "Scott Rudin. The thing about what he does, he doesn't have one lane. He does Oscar-winning dramas, winning Emmys, he does comic book movies, Tony Award-winning plays. I would hope to have .003% of his career."
What's next? "I'm working on an HBO show with LeBron James called The Shop that's kind of like a talk show but a little fresher than that. I'm also preparing a couple of features. I got this one called Chop that's a near-future story in the rural south … where kids chop off body parts and reattach it with technology to get high." Whoa. Color me hyped AF.
Thanks to Brandon Riley and Impact24 PR for making this interview possible.