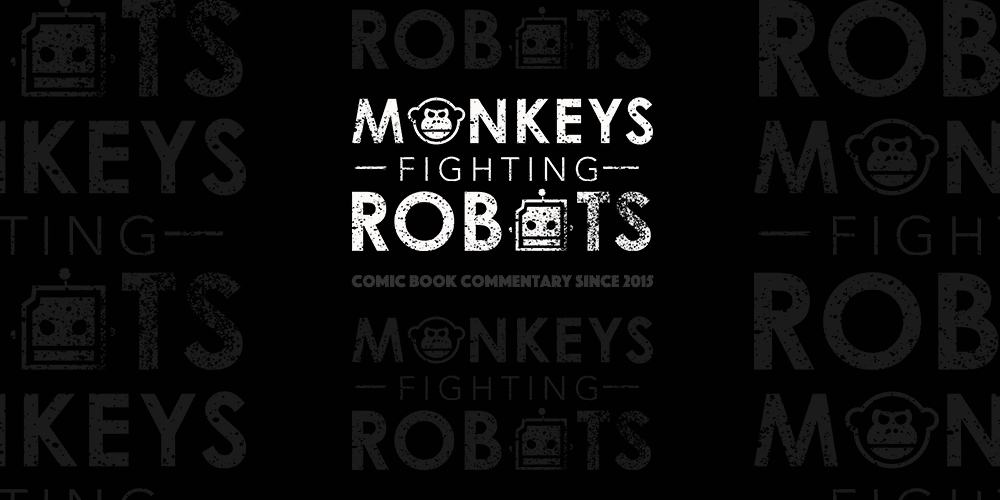 Composer Jeff Morrow knows science fiction with work on films like Ant-Man, and the longtime music maker turns his talents on a documentary film called Science Fair that centers around the best of the best science students in the world. Science Fair is popping up all over the world at festivals in a slow rollout this Fall.
Monkeys Fighting Robots snuck into Jeff's musical laboratory (not really, we talked on the phone) to ask him about his career, working with Marvel, and Science Fair.
From Jazz to Composing
Everyday life is a giant pool musicians sample from "I'm always listening to find different kinds of sounds."
Jeff's early career includes a lot of Canadian TV shows and indie films "I was a jazz trombonist for the beginning of my musical career. I went to school for classical and jazz. I dropped off my jazz trombone demo CD at a music production company in Toronto … they were looking for someone to write music for TV shows. Two weeks later I was writing the score to my first TV show. It was an amazing opportunity."
Looking back on his road to becoming a composer "It was one of those things I thought was impossible because I didn't know anyone who did it. I was always really into film music. I remember as a kid listening to Hans Zimmer soundtracks and being blown away. Of course, the usuals like John Williams and I'm also into Bernard Herman. It became possible, and I've been doing it ever since."
Jeff's filmography reveals his versatility. What's the secret to switching thematic gears? "It's important to learn how to find your way into a film. Get behind the story; try to figure out a through-line. It's the real skill. That applies to any genre; it's the same skillset, but now you have to find your way into a story."
How did Jeff end up as part of the MCU family? "I moved to Los Angeles I was fortunate to work under the mentorship of Christophe Beck. Ant-Man and Ant-Man and the Wasp are enormous projects. It's a team working to produce Christophe's vision and create this 100-minute, cohesive score."
About Science Fair
Science Fair follows nine students from around the world who converge at an event known as the "Olympics of science fairs." Naturally, Jeff wants people to watch the doc, and you can hear the bit of joy the film brings him when he says "It's pretty special."
"The way the movie starts … you can't help but smile." Watch the trailer (below) to understand precisely what Jeff is talking about.
The process to create the soundtrack to Science Fair was a bit of a science project in and of itself "In the case of Science Fair, my idea was 'what if these kids had science fair projects to create synthesizers' and that became the sound of the score. I bought these synths that are very DIY and lo-fi; spent a lot of time mashing buttons and switching wires to see what sounds these things would spit out. I sampled that and built the score around that."
Wrapping Up
Now that the science fair is over, what's next? "In the new year, I'll be working on a film … called Hammer. It's shooting right now. I just finished a short directed by Gillian Jacobs, a thriller. We worked on the Netflix film Ibiza and got connected by the director for this short. It's online now."
My last question begins like so: Except for John Williams and Hans Zimmer, "This is already a good question," name a composer working today whose work you admire? "Oh, man, Micah Levy, I'm a huge fan of hers. The score for both Under the Skin and Jackie are really amazing. The scores are so creative, sound so different, and are so evocative. I'm also a huge fan of Trent Reznor and Atticus Ross. I feel like they kind of jumped into this film scoring thing and injected it with some new ideas."
Thanks to Jeff Morrow and Impact24 PR for making this interview possible.
Will you be watching Science Fair?
Leave your thoughts in the comments section below!