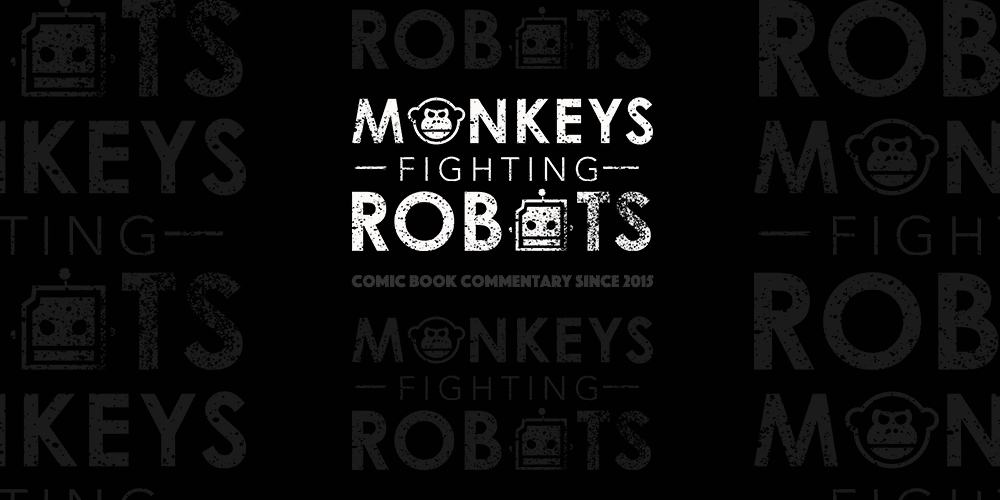 Shadowman #2 from Valiant continues the story of Jack Boniface and Alyssa Myles as they battle supernatural forces in New Orleans while trying to unravel a mystery that may threaten their hometown of New Orleans.
When last we left Valiant's otherworldly hero, he'd returned from the "Deadside" after five years. His friend and powerful magic user, Alyssa Myles helped Shadowman escape the Deadside, but now the pair must uncover a plot that threatens Louisiana and possibly the world at large. However, the clues are scarce and, more importantly, Shadowman is without his "Shadow Scythe," a weapon that helps him control his darkest impulses.
Writing: Andy Diggle
Art: Stephen Segovia
Colors: Ulises Arreloa
Letters: Simon Bowland
Editor: Warren Simons
"I'm not the enemy.!" – Alyssa Myles
WRITING
Andy Diggle knows his occult stories, and he shows it off in page after page here. Shadowman #2 picks up right where #1 left off, with the hero in a rage influenced by his dark powers. The focus of his rage is on Alyssa, his friend and an "Abettor" charged with helping Shadowman. Alyssa's magic does the work to stave off the attack and then the story settles into an investigation about the mysterious rise of darkness, including the creature seen in issue one called a Ziwanda which Alyssa reminds Shadowman means "He who stops the waters."
Shadowman is an action comic, and it doesn't pretend to be otherwise. That's not a slam; stories need to understand themselves to be effective. If Shadowman tried to relate to some more profound human struggle or real-world issue, especially this early in its new run, things would get convoluted fast. Diggle, a veteran, knows this, and he's carefully adding pieces to the supernatural mystery puzzle.
One new piece of the mystery is Monsieur Sabatine, a villain who thought Shadowman was a thing of the past. Sabatine uses technology to siphon the life out of people and keep himself strong. Sabatine's introduction in issue two is brief but hyper-effective. It cleanly establishes the villain and makes him instantly despicable in a gruesome scene that doesn't have a drop of blood or gore.
If there is one critique of the series thus far, it's that Alyssa Myles is far more interesting a character than Shadowman. Alyssa seems more effective than our hero. However, that is, in part, because the story is building up to Shadowman's full return. Without his Shadow Scythe, our hero is struggling to control himself. Meanwhile, Alyssa is fully-formed and empowered.
ART
If you think of comics as a movie, then the cover of an issue is the poster or billboard. Potential readers are drawn in by that image before ever touching the book. Shadowman #2 features a gorgeously macabre cover that is certainly going to pull some new fans into the book. On the inside, artist Stephen Segovia continues the work he started in issue one. It's sharp from panel to panel and the subdued colors of the bayou provided by Ulises Arreloa take it all to the next level. I will nitpick one panel though, which looks like Shadowman's arm is made of rubber and bending bizarrely. Letterers don't get enough love, and Simon Bowland adds his skillset to the whole with precision. The switch between John Boniface's dialogue and that of his alter ego is a simple inversion from black-on-white to white-on-black adds a touch of an ethereal, supernatural vibe our hero.
CONCLUSION
Shadowman is an action comic, and it relishes in the story it's telling. Shadowman #1 and now #2 have rebuilt the world around its characters in such a way as to bring new readers in without slowing down the continuing saga for long-time fans. There are threats a-plenty and, perhaps most importantly, the book features a great rhythm that flows between character and world-building and action. The Ziwanda is a hulking, menacing monster, but the more significant threats are smaller humanoids with more nefarious agendas. Shadowman #2 ends on another perfectly placed cliffhanger and #3 can't come soon enough.