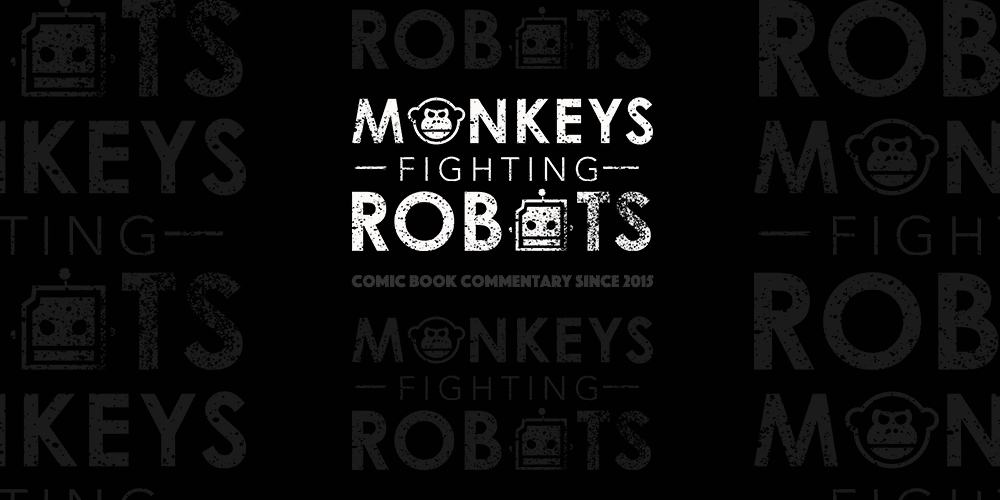 Let's get ready to Rumble!  The 31st Royal Rumble is right around the corner, and the excitement is building!  In celebration, Boom! Studios released WWE Royal Rumble 2018 Special #1, which is the next edition in the "Big Four" pay per views anthology.
This treasury includes four stories of Rumbles of the past with twists and adventure to add to what you already know from WWE lore.  Each is individually written and illustrated, which adds a nice variety to the compilation.
"To Be Number One" centers around the "Nature Boy" Ric Flair, who is currently hot off of his recent "30 For 30" episode on ESPN and the release of his autobiography, co-written with daughter Charlotte. While Flair is known for his extreme vanity and swagger, Lan Pitts' storytelling and Rodrigo Lorenzo's artwork didn't capture this. The story centers on Flair's 1992 Rumble match win, but I just didn't feel the excitement in the story. It could have used a little more expression in Flair's eyes and a head shake as he yelled his signature "Woo!" The backstage happenings seemed a little immaterial. After the win of a lifetime, his minions Bobby Heenan and Mr. Perfect keep telling him to be ready for next-level competition, but I would have liked to see a little more classic Ric Flair over-the-top celebration.
There's nothing sour in the next story, "Mr. Royal Rumble," which features the silliness of the most colorful faction in WWE now.  The New Day act like a bit juvenile, and the bright colors and cartoon-like art of Dominike "Domo" Stanton and Jeremy Lawson communicate this perfectly.  Kevin Panetta's recount of the past several Rumble events is fun, as he has the New Day boys reminisce about Kofi Kingston's theatrical and fortuitous ways that's he's avoided elimination in the battle royal matches.  Panetta makes me excited to see just what shenanigans Kofi will get into to stay a little longer in this year's match.
Next, we take a step back in time to Royal Rumble 1991 to go on the run with Macho Man in "Randy Savage: Not Show King."  The story from Ryan Ferrier was a complete whirlwind, but that's not surprising when capturing the intensity of Macho Man and the Ultimate Warrior.  I actually caught myself reading this quickly, almost like I was being chased by the Ultimate Warrior, too.  The illustrations, muted color pallet, and simple panel layout by Kendall Goode have a retro feel which is fitting for the story being told.
I was stoked to hear that AJ Styles would lend a hand in writing his feature, as he has often stated that he's a huge comic book fan.  Writing about himself came easy, and Styles was excited to work with Michael Kingston to bring the story to life.  "For those who haven't had a chance to look at his work, the Headlocked comic series he does is great. It's just tremendous stuff, the way he puts everything together. The pictures and stories are just amazing. If you're going to get advice and work alongside someone on something like this, there's no one better," Styles tells IGN.  Daniel Bayliss illustrations capture the enthusiasm of Styles' surprise arrival but also convey his persistence with not being looked upon as a rookie in a business he's been in for almost 20 years.
Overall, I thought this book was solid and fun, and it definitely adds to the excitement of the upcoming event.  It also makes me look forward to future issues of this series that will feature WWE Superstars writing talents, as Samoa Joe has a hand in his story in WWE #13.  The issue will feature stories in celebration of the 25th Anniversary of Monday Night RAW, the longest running weekly episodic show in television history.
Get your hands on a copy of this issue today by visiting your local comic shop!  Find one near you at comicshoplocator.com.  And don't forget to tune into the Royal Rumble on Sunday, January 28 at 7 PM EST, live on the WWE Network.