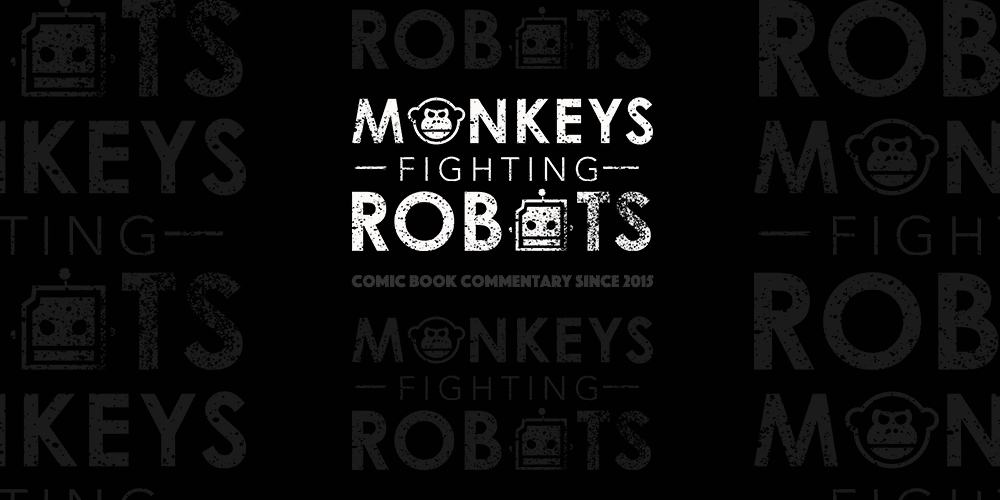 WWE celebrates 25 years of Monday Night RAW with this month's WWE #13 from Boom! Studios.
Like the "Big Four" pay per view event anthologies that precede it, WWE #13 is a compilation of four short stories, each focusing on a different WWE Superstar, and each is individually written and illustrated.
Samoa Joe is the next WWE Superstar to help pen his feature, "Undrafted," and he doesn't disappoint. He tags up with Michael Kingston, who also teamed with AJ Styles for his feature in the Royal Rumble special published earlier this month. "As a lifelong comic book fan, it's a thrill to partner with Boom! Studios on the official WWE comic book series and tell the true story behind my journey to WWE," says Samoa Joe in a statement from Boom! Studios. Michael Mulipola and Doug Garbarks' illustrations and color smoothly blend together the panels from Joe's fancy dinner meeting to his visualization of running through the RAW roster one by one.
"More" is an appropriate word to describe for the next story, "The Yes! Movement." Rodrigo Lorenzo and Doug Garbark make this story shine with the bright colors and excitement behind Daniel Bryan's "Yes" chants. They made me feel like I was in the middle of a crowd with fingers being pointed in the air repeatedly. However, Julian May's story is short; I really wanted to have more than four pages of Bryan's rally of WWE fans.
"Unbroken" recalls the WWE Championship ladder match between The Undertaker and Jeff Hardy, who had previously dominated the tag competitions with his brother Matt. Lan Pitts gets us into the head of Hardy, learning what was going through his mind during this crazy match. Hardy is acrobatic and fun to watch wrestle in real life, and Kendall Goode's visuals make Hardy just as fun to read. The Undertaker's black background word balloons were a nice touch, emphasizing his gruff and haunting voice.
Kevin Panetta replays the "Festival of Friendship" in "Fest Prep," by giving us the behind the scenes look at Chris Jericho gathering goodies for the party he planned for one fateful RAW episode earlier this year. Daniel Blayliss' artwork embodies the flamboyancy of Jericho with the perfect amount of sass and arrogance.
This is another solid set of stories put together to get us excited about another monumental WWE event. I was, however, surprised that they didn't make this another stand-alone issue; they've included this in the numeric order and released this as they have with their ongoing monthly series. It is, nonetheless, a nice intermission between storylines, as they've just finished a focus on The Shield members and will soon begin to tell the tale of the Women's Evolution.
What has been your favorite RAW moment? Mine was just this past spring at the RAW after Wrestlemania where Roman Reigns stood in the ring alone for about 10 minutes, listening to the taunts from the crowd after his win over the retiring Undertaker. Then, he simply states, "This is my yard now," drops the mic, and walks off.
What other fun trips down memory lane will we take when the WWE celebrates RAW 25 on Monday, January 22 at 8:00 PM EST live on the USA Network? Tune in to find out. Pick up your copy of WWE #13 at your local comic shop this Wednesday. Find one near you at comicshoplocator.com.