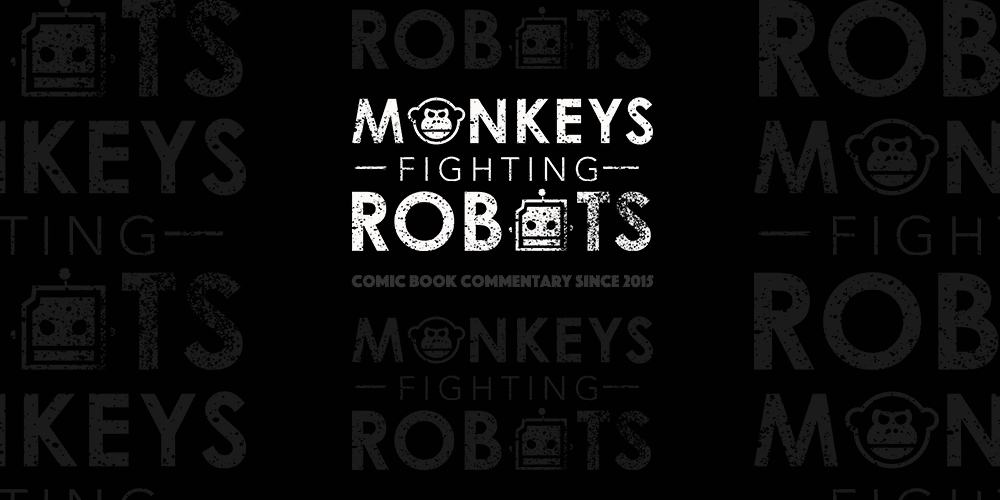 Vampires. For centuries they have been a hallmark of the Gothic horror literary tradition. These creatures of the night can symbolise everything from our unfiltered primal urges to puberty and the cannibalistic nature of capitalism. The flexibility of the metaphor allows for constant re-invention through exploring new settings and themes. These Savage Shores from Ram V (writer), Sumit Kumar (artist), Vittorio Astone (colourist), and Aditya Bidikar (letterer) takes Gothic horror to a place its rarely ventured: the coast of India, to explore the history, politics, and culture of colonialism. It will surprise no one to learn that this team have created something truly special.
The year is 1766, the infamous East India Company is at the height of its influence and embarking on the further expansion of its trade routes. Its newest cultural envoy is Lord Alain Pierrefont, a brash, vampire nobleman forced into exile by his own lack of self-restraint. Under the harsh sun of Calicut, he hopes to remake himself and find a place in the world once more. Pierrefont will soon learn that he is not the only supernatural being haunting these lands. The Prince's mysterious and fiercely protective bodyguard: Bishan, claims to be as old as creation itself and "savage things" are said the roam the night. Pierrefont's task may prove to be more difficult than expected.
The fact that These Savage Shores is very much interested in the question of colonialism should not come as a shock. One does not bring up the legacy of the East India Company lightly. The book begins with a clash of ideas over what it means to be "civilised" and the value we ascribe to such terminology which becomes embodied in the duality of Bishan and Pierrefont. It should be lost on no one that the terms "civilisation" and "savage" carry a historic weight and meaning. They are intrinsically linked to justifications for colonialism which framed the acts of the coloniser as a duty, an almost sacred mission, to "civilise" indigenous peoples. When broken down to its most fundamental expression, it is a sense of entitlement over the rights and lives of others. The vampire gentry serve as useful shorthand for the entitlement of colonalists, who are used to getting their way and balk at the very thought of being denied. They merely present the vernier of the so-called "civilisation" they revere and seek to impose on others. Pierrefont's attempts to identify with the "savagery" of Calicut is not the act of one embracing another culture, but rather an attempt to claim ownership over it and make it his own. The vampire's hubris is to think he knows and understands Calicut better than its inhabitants. It's emblematic of the trend within much of fiction that only ever shows the experiences of the interloper. For much of literary history even the narrative and stories of the colonised were not theirs to tell. Yet, the creative team are fully aware of how fiction has conditioned us in this respect which allows them to surprise us in interesting, spoilerific ways. These Savage Shore's subversion and deconstruction of this trope through characters such as Bishan serves a greater story that lies beyond our initial expectations.
Something that has always been noteworthy about Ram's writing, and which is sublimely exemplified in These Savage Shores, carries with it an inherent poetic flavour, a lyrical quality that immediately engages. Each sentence of dialogue and caption is so beautifully constructed as to leave the reader spellbound. There is a richness to the whole affair that makes for a contemplative experience. It makes you want to relish and consider every single page and panel. This feels like a writer that is maturing, becoming truly comfortable and confident in their craft.  As a result, the fondness that Ram has for his homeland and its stories is palpable. Only someone who truly appreciates where they come from and where they are going could convey this kind of feeling to the reader.
Within These Savage Shores we find another adherent to the nine-panel grid format and one who uses it to its full-potential. For Kumar, the grid isn't a limit, but a challenge to which he rises. A number of pages break the traditional approach to panel reading order through tracking shots or zig-zags, but they are only ever additive to the experience. Elsewhere Kumar's ability to convey space is astonishing. Scenes taking place within ships holds or confined living quarters, feel claustrophobic. The camera zooms in on our characters and we feel their unease. In contrast, when exploring open spaces, Kumar combines panels to give our cast the breathing room they deserve. We share their relief and the freedom it entails. Through its skillful execution, These Savage Shores acts as a thorough rebuttal to the rejection of the nine-panel grid by certain members of the comics commentariat (which was so wonderfully satirized in Fearscape).
Kumar's art itself is reminiscent of sketches and illustrated books of the period. Hyper-detailed in some areas and quite loose in others, he knows exact what to focus on and where to allow the reader to fill-in the gaps. Astone's exquisite colours really bring life to Kumar's line-work in an oddly tangible manner. Unnatural greens plague the England of 1766. We get the sense everything about it is artificial. The coldness of the city streets cuts through us as we read. It is only upon arriving in Calicut that natural colours being to emerge whether it be to blistering oranges of the evening sun or the luscious blues of nightfall. With the sun and the late night fires comes an accompanying warmth that is felt immediately. The end product makes for some of the most attractive and stunning interior artwork on the shelves.
These Savage Shores pays tribute to Bram Stoker's Dracula through in its reliance on letters and correspondence to grant us further insight into its character insight. The handwritten style employed by Bidikar really emulates the feels of receiving a letter from an old friend. he book often switches between images of the letter itself and captions in letter form, yet it never pulls us out of the story. Rather than use the same stock-font for all the correspondence featured, different characters have slightly different handwriting as they would in reality. It's a small touch, but one that adds to the storytelling and is indicative of the love that went into the book.
Each page of These Savage Shores is a masterclass in visual storytelling. It would be an instant buy from a craft perspective alone, but few other books have managed to weave a such as a compelling world as it does in its opening pages alone. From a thematic and character perspective, it will grip you and refuse to let go. In Calicut, "the days are scorched and the nights are full of teeth". Embrace the night. Let These Savage Shores sink its teeth in. I guarantee you'll be hooked.
These Savage Shores #1 will be available in all good comics shops from October 3rd and is published by Vault Comics.
A review copy was kindly provided by the writer.