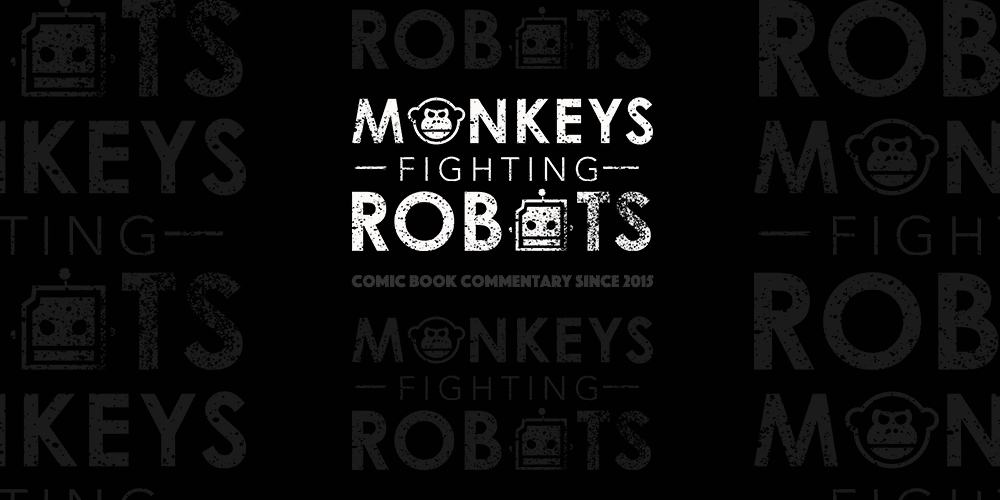 DC's "New Age of Heroes" initiative continues this week with The Terrifics by Ivan Reis and Jeff Lemire. Lemire has stated that their goal is for the series to be a fun, all-ages adventure story in the vein of classic Kirby comics like Fantastic Four and Challengers of the Unknown.
And the team succeeds on that front. The opening page sets a tone that's not only reminiscent of Kirby's FF run, but of Mark Waid's as well. It promises adventure: to "wrangle the unknowable" and "pin the impossible down." There's a sense of grand wonder that permeates the entire story. Then, by the end, we have a classic call-to-action that will have readers both young and old itching for issue two.
There's definitely a wholesome vibe to this first issue. It's a ton of fun to read, and the characters blend together in very interesting ways. They butt heads quite a bit, which helps their situation feel more relatable, but they still retain a great chemistry that makes this series one to keep an eye on. It very well could become one of the best mainstream team books on the shelves.
But while book as a whole is worth its cover price, the real selling point is Plastic Man. Long absent from DC Comics, he steals the show on all fronts in his return. From the way Lemire writes him to the way Reis draws him, Plas stands out among the rest. You can tell the creative team is having a blast playing with him. He allows them to really stretch (pun intended) the limits of the book, and is shaping up to be the heart and soul of the Terrifics.
The illustration of Plastic Man deserves extra praise in particular. Based on a design by Doc Shaner (who will take over regular art duties after this first arc), Reis, inker Joe Prado, and colorist Marcelo Maiolo make the character the best part of literally every panel he's in. The rest of the issue is traditional Ivan Reis, which is to say it's good. Reis is one of the best artists DC has, and this book further proves that. But his Plastic Man doesn't feel "traditional"; he feels special – and that makes the book feel special in turn. There's a 2-page splash in the middle of the issue that exemplifies this point (seen above). It's the perfect blend of Reis, Prado, and Maiolo's normal great work and Plastic Man's unique, cartoony quality.
Jeff Lemire wanted a superhero comic that he could read with his kid, so he wrote it himself, and did a bang-up job with the help of Ivan Reis, Joe Prado, Marcelo Maiolo, and Tom Napolitano. The Terrifics is, in a word…fantastic. (See what I did there? You thought I was going to say "terrific," because the name of the book is…. ah forget it, just go buy the comic.)