SPAWN #316 hits comic book stores on Wednesday, March 31st, the third and final installment of Todd McFarlane's "Chain Gang" event. The fight against Omega Spawn is one of the most difficult in Spawn's career, even with Medieval Spawn's assistance. But an additional player has joined this battle of titans in the form of Plague, a mysterious force the protagonists and readers will find to be quite troubling.
Story
Last issue saw Spawn and Medieval Spawn on their last leg in the fight against Omega, but the arrival of Plague now gives them a moment of respite. The trouble is that our heroes have no clue as to which side this being is on. Its appearance is unsettling, especially for the big bad Omega.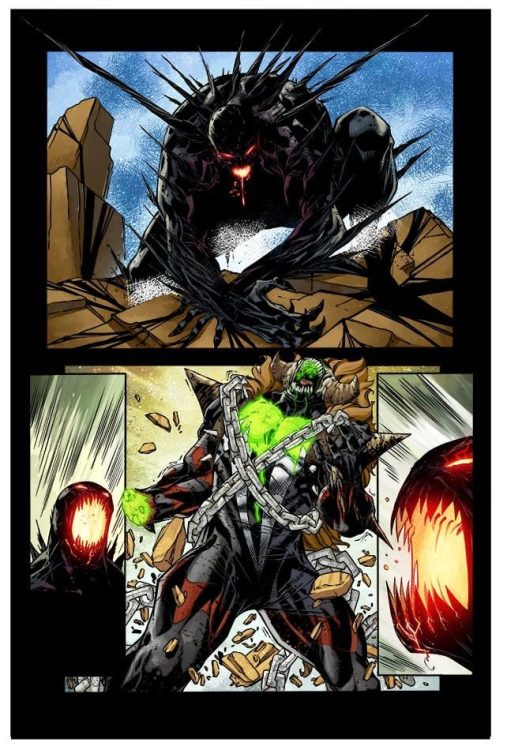 Just when Spawn and his medieval comrade believe they have a chance to escape while Omega is distracted, a military group arrives to take out all the Hellspawn. Fortunately, the two are finding they work well together and manage to elude capture.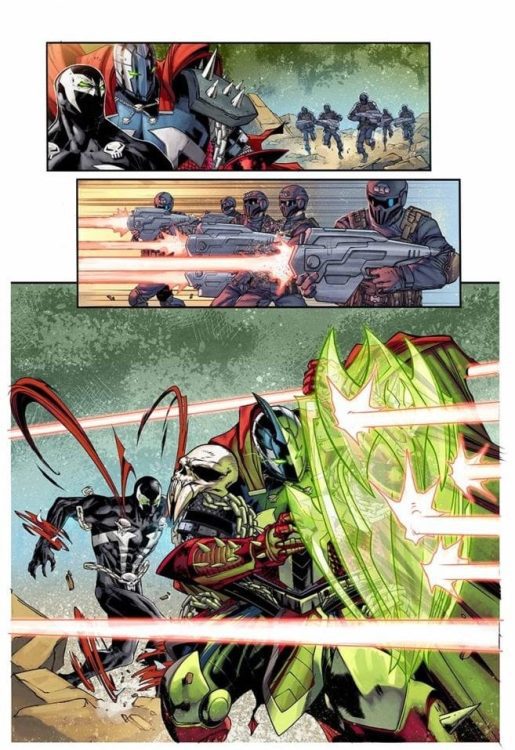 McFarlane's script does a fantastic job of pacing this action-packed story so readers don't get lost in the many sequences. It was also a thrill to see a powerhouse like Omega put in his place by a being completely alien to himself.
Artwork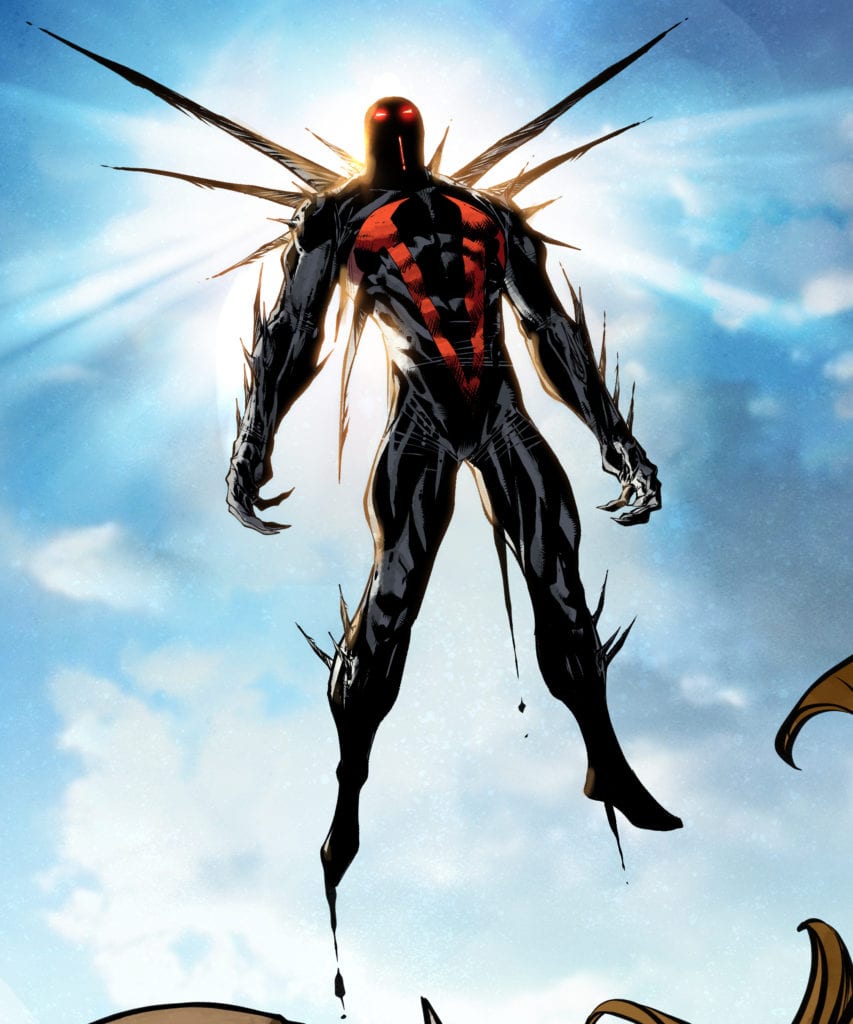 Carlo Barberi's penciling and ink work, Jay David Ramos's coloring, and Tom Orzechowski's lettering once again hit it out of the park when it comes to Spawn illustrations. The contrast between the figures of Plague and the other Hellspawn is clear for readers to see—from the simpler design of the former to the intricate details of the latter. The shades of black, silver, red, and green swirl throughout the action in stunning brilliance. We also loved
Conclusion
SPAWN #316 is the conclusion we were waiting for in this arc. The many potential door opened up could lead to more engaging stories going forward.
Do you think Plague will join Spawn's team? Let us know in the comments below!