THE DEVIL'S RED BRIDE #1, available from Vault Comics on October 14th, begins a new series about an Onna-bugeisha (female samurai) on a quest to avenge her fallen clan. Sebastian Girner writes the inaugural story, a fascinating mix of 47 Ronin, Mulan and Zatoichi set in feudal-era Japan.
Cover Art
John Bivens' cover is roughly drawn, but what it lacks in finesse, it makes up for in composition. Ketsuko, the main character, strides toward the reader with solemn confidence while wearing her own mask of sadness. The Devil's Mask over her right shoulder hints of the undercurrent of power. Power represents decades of honor and tradition that drives Ketsuko to uphold her family and her clan's reputation. Bivens makes excellent use of symbolism in the cover's composition.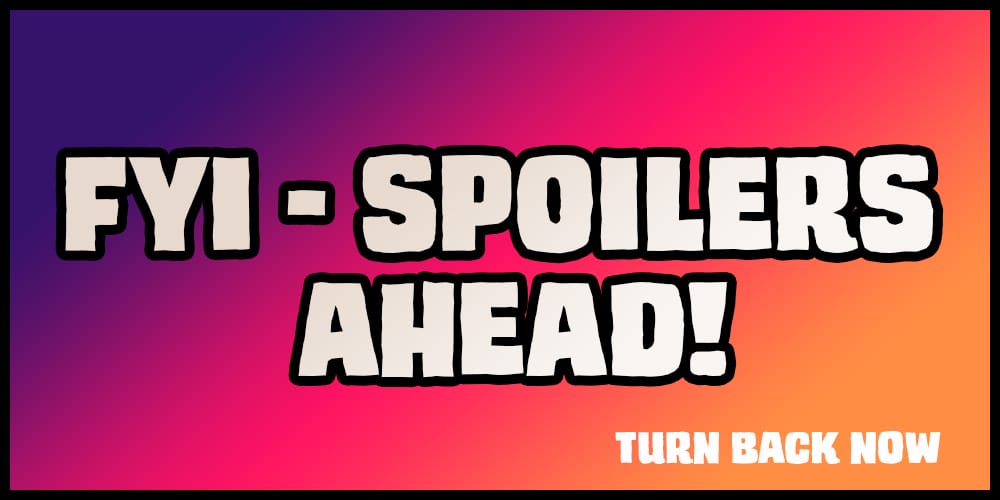 Writing
Girner's story feels familiar and completely new at the same time. Ketsuko, daughter of the Aragami clan's leader, "helps" her brother establish himself on the battlefield as a capable warlord. Through events not revealed in this issue, Ketsuko wanders the land as Ronin in search of purpose and revenge for her clan's fate.
There are so many bits and pieces that feel like some movie you've already seen or book you've already read, but nothing quite matches. In that way, Girner completely succeeds in telling a brand new samurai story without blatantly aping other works. It's a truly inspiring story on multiple levels. As a reader, you immediately get the final dynamic between father, son, and daughter. You can feel Ketsuko's frustration with her assigned place in the clan, and you willingly accept her position (shown three years later) without hesitation. It's rare to see a collection of characters fleshed out so well in a first issue.
Pencils/Inks
Consistent with the cover, Bivens' work on the internal pages is a bit rough on the lines and details but makes up for it in the composition. Bivens uses camera angles on the panels and asymmetric character positioning to pump up each page with maximum drama. Every conversation is tense. Every battle is anxious. Every confrontation feels ready to boil over in bloodshed. All that drama is accomplished through Bivens' composition.
Generally, the rough drawing style works because it infuses a rough, gritty tone. War is a dirty business, and this story is as much about war and the toll it takes on a country as it is about the main character. Bivens doesn't glamorize the violence with "clean" art, and it makes the death scenes much more effective.
Coloring
Iris Monahan infuses the issue with a heavy mix of sepia tones and reds to give the reader the impression of an old Black & White film. It ages the story nicely to give you the impression of watching the story through the lens of history. When the reds appear, they punctuate the violence and gore that enhances Bevins' grittiness well.
Lettering
As with the coloring, Jeff Powell's lettering work does well to augment Bivens' excellent composition. More than a few times, you catch the panels showing odd camera angles or showing the speakers "off-screen." Powell does an excellent job drawing the word balloons in the unseen speaker's direction without confusing what's happening and keeping the story moving in the right direction. Powell also makes the visually interesting choice of softening the fonts to depict whispering. Powell's creative lettering techniques in this issue are visually interesting and keep narrative pace with Blevins' art.
Conclusion
THE DEVIL'S RED BRIDE #1, available from Vault Comics on October 14th, takes some of the best parts of classic samurai tales and splices them into a uniquely original story. The art is gritty and dramatic, and the writing has the potential to tell another classic tale. This is a great read for any samurai fan.