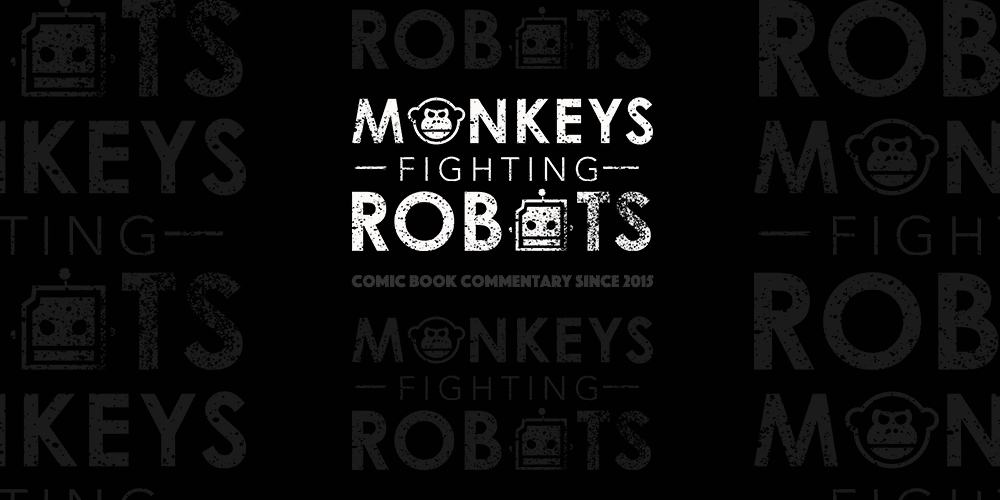 Socialite Violet Paige returns to Gotham City followed by a media frenzy. The heiress of a fortune left to her by a father who died in a suspicious accident, Violet is a social media star, gaining fans and critics alike. But she hasn't just returned to Gotham to care for her sick mother. Like many of Gotham's populace, Violet hides a secret life and secret abilities. And as she takes to the streets as the city's newest vigilante, Mother Panic, she will not only embark on a personal quest, but dive into the world's infamous underworld, and gain the attention of Gotham's most famous protector and his extended family, and perhaps become a legend herself as well.
Mother Panic #3
"A Work in Progress Part 3"
Written by Jody Houser
Art by Tommy Lee Edwards
Mother Panic created by Gerard Way, Jody Houser and Tommy Lee Edwards
Writing
This issue includes a moment I had been waiting for, the true crossing of paths between Mother Panic and a member of the Bat family. And boy was it good. In a great sequence, Violet comes face to face with Katherine Kane aka Batwoman and they trade blows (and a little flirtation) in a scene that showcases that writer Jody Houser is great at writing action. It's a witty, fast moving fight scene that pushes the story forward and reveals how formidable Mother Panic really is. She holds her own against a seasoned Gotham City vigilante, and that knowledge is not lost on neither Batwoman nor Batman (who watches from the Batcave as often does). I love this idea of connecting Mother Panic into the Bat-mythos, as she adds an attitude of punk rock flair that reminds me of the early days of the Damian Wayne Robin days.
But there is more in this chapter that just setting up more attitude, as we get to see Violet in her first true heroic moment as she rescues a group of children from the villain Gala (who is also seemingly being set up to be a new Gotham Rogue and Mother Panic's first nemesis).
Art
The best thing I can say about Tommy Lee Edwards is that he might be drawing the best Gotham City in any comic at the moment. It's all shadows, strangely colored skies, and rough lines perpetually cast in darkness. His page design and panel layout continue to impress; just look at the excellently paced fight scene above and you will see what I mean.
He also draws a great Batman, and I truly hope we see more of the Dark Knight in this title (which I am totally guessing that we will)
Conclusion
This could easily become a mainstay Bat-title, and you would be making a mistake not jumping on it now. It's got a larger connection to the DCU than any other Young Animal book, and that connection seems like a natural fit. Pick it up now.