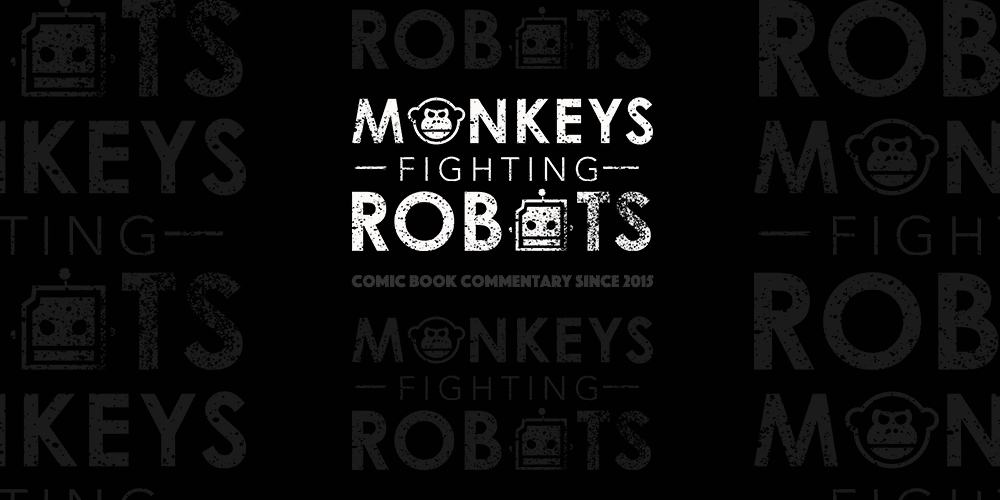 Kevin Owens and Sami Zayn's defiant attitudes aren't well-received in the SmackDown Live locker room. The heel turn also isn't sitting well with the fans, yet Owens encourages Zayn to embrace the "boo's" in BOOM! Studios WWE #19.
STORY
Owens is in a hot feud with the McMahon family, and Dennis Hopeless enters us into the war.  Previously, he head-butted Mr. McMahon and, with Zayn's help, tricked Shane McMahon into an ill-fated elbow drop off of Hell in a Cell.  If you want to be successful in the WWE, you do not want to rumble with the McMahon's.
Zayn is meek and a little unsure of the decisions that his best friend keeps making.  Really, SHOULD they have this feud with Shane?  What good is it doing?  The locker room won't let the guys work out with them, the catering hall has become an awkward engagement, and the fans boo them out of the building.  Yet, Owens continues to encourage Zayn to join him in his senselessness.   Eh, why not own it, then?
Their antics at Survivor Series, though, may have crossed the line.  Will their employment with SmackDown Live be in jeopardy?
ART
In an interesting take to this story, each time Shane McMahon appears in a panel, we can't see his face.  I looked back to last month's issue, and this is the case in issue #18, too, it just wasn't quite as noticeable as this month's take.  It makes me curious as to why Serg Acuna does this, but it adds great mystery and puts a fun twist on the saga.
Acuna is flawless when it comes to capturing the facial expressions of the WWE Superstars, as usual.  We can embrace Zayn's backwardness, and we almost want to tell Owens to just leave him alone.  But, when Zayn caves, I can hear the music blaring as he dances down the entrance ramp and into the ring.  (If you want a peppy, trumpet-heavy, fun tune to brighten your day, go to iTunes and download Zayn's theme song.)
The cockiness and arrogance of Owens are authentic in the artwork, and the action sequences are dynamic and powerful.  The panels showing the tag match against Shinsuke Nakamura and Randy Orton are just so damn fun.
Doug Garbark's use of darker tones and blues when showing in-ring competition add a nice composition to the art, giving the audience a feel for the arena atmosphere and stage lighting.  Jim Campbell's lettering is smooth and classic, which is typical of his work on this book, and it makes for fluid reading.
SIDE STORY
There's no one more stylin' and profilin' than the father-daughter duo of Ric and Charlotte Flair.  In Second Nature, which also happens to be the title of the pair's 2017 biography, Julian May and Rodrigo Lorenzo give us mirrored images of the similarities between the two.  The elaborate robes, radiating confidence, and in-ring styles are illustrated in side-by-side panels giving us the past and present in one visual take.
The paralleled panels would have been better if the choice of Ric's opponent were different.  Charlotte is seen battling with Natalya; it would have been cooler to see Ric grapple with Bret Hart instead of Ricky Steamboat.
CONCLUSION
This is yet another great book from the BOOM! Studios team full of action and fun behind the scenes stories that suck you into the world of the WWE.
Do you think that Owens' mouth has finally sealed his fate with SmackDown Live?  Has he brought his best friend down with him in a blaze of glory?  We'll have to wait until next month to see what heat these two have gotten themselves into.