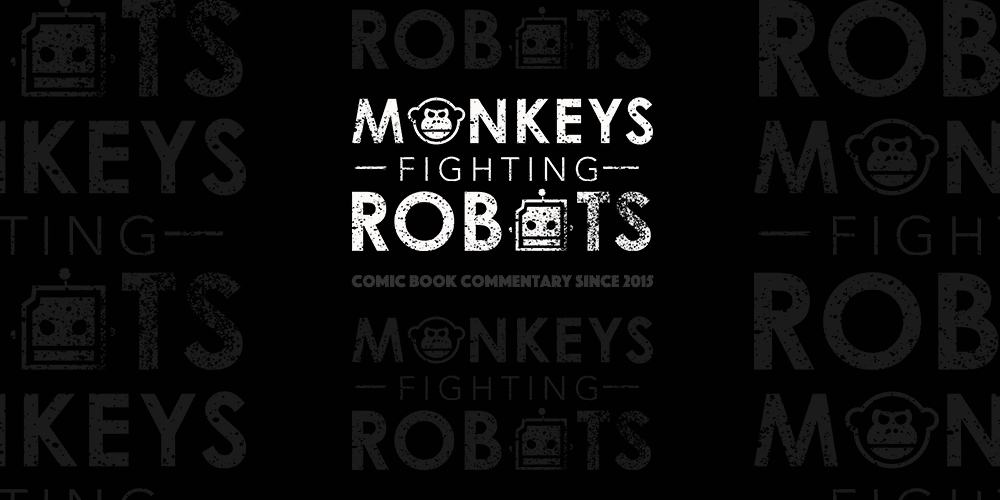 Black Hammer: Age of Doom returns this week with issue four, and (literally) blows the doors off of everything that's come before it.
As always, it's written by Jeff Lemire, drawn by Dean Ormston, colored by Dave Stewart, and lettered by Todd Klein.
Think of Black Hammer as a roller coaster. Up until this point, the series has been climbing up the hill. We know there's a drop coming, and a crazy thrill ride ahead of us, but we're not there yet. It's just build-up and anticipation. It's still a mystery.
Last issue of Black Hammer, we finally reached the top of that hill. We haven't taken the drop yet, but we can see it now. The anticipation and tension hit its peak.
This issue finally takes the drop.
It's the hardest issue to talk about, because everything that happens is a major spoiler. All I can say is that Lemire lays down all his cards in these 22 pages. It's nuts. The characters all let loose, even the ones that seemed the most calm and put together, and it's incredibly cathartic to read. Yes, major questions are finally answered…but the answers raise about 100 new questions. This team knows how to keep its audience invested and coming back month after month.
Dean Ormston delivers his most powerful work yet. It's not just "powerful" as in big action scenes or super-detailed splash pages. It's emotionally powerful – the kind of powerful that can only be earned after carefully laying the groundwork for so many issues.
Ormston has made Gail the stand-out character of this cast. She's the heart and soul of the book. She generates the most emotional resonance with the reader, and it's all through the art. Every time she explodes in a fit of rage, or breaks down in tears, it's Ormston and Stewart's art that delivers the gut punch. And you better believe I'm bringing that up because there's a Gail gut punch (or two…or three) in this issue.
Ok! That's it! Can't say any more! Black Hammer fans, you were going to pick up this issue anyway, but trust me when I say pick it up ASAP on New Comic Book Day and put it right at the top of your read pile. No, wait, don't even put it on the pile. Just pay for it and read it right there in the store. Or in your car if you're shy.