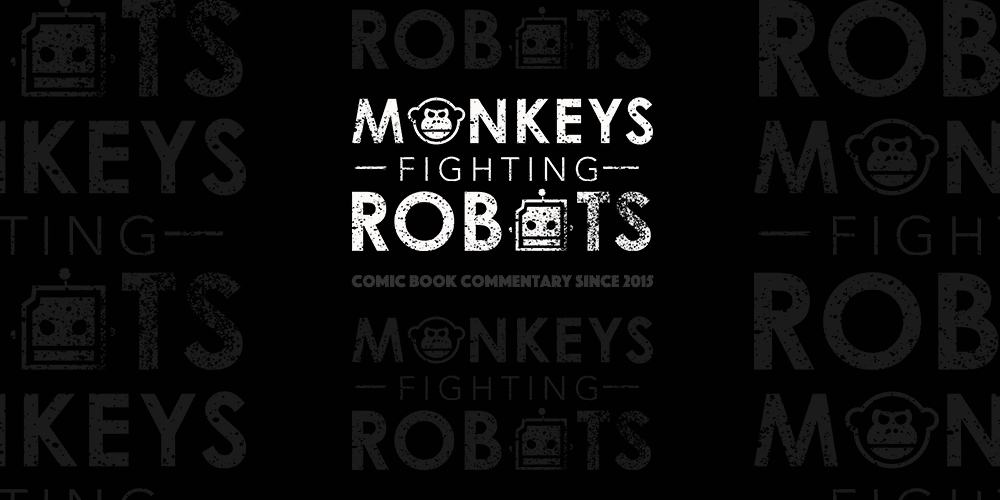 Mister Miracle #5 hits stores 12/13, and Monkeys Fighting Robots has your exclusive first-look at the book courtesy of DC Comics.
The series is written and illustrated by Tom King and Mitch Gerads respectively, with letters by Clayton Cowles and covers by Nick Derington.
Having been sentenced to death in issue #4 (remember the veggie tray?), Scott Free only has one night left to live. He and his wife Big Barda have one last date together, but as with every issue of this series, we have to wonder if everything is as it seems.
Issue 5 looks to be another surreal, trippy ride that blurs the line between reality and fiction. This preview sees Mister Miracle placing his hand in the cement handprint of his real-life creator Jack Kirby outside of the Chinese Theater in Hollywood. (For a serious gut punch, be sure to read the quote beneath the handprint.) We also see the return of Funky Flashman, Kirby's parody of his former friend and colleague Stan Lee who first appeared in the original Miracle run back in 1972.
Check out the full preview here:
About the issue:
How do you spend your last night on Earth? Why, with the one you love, of course! Having been condemned to death by the new Highmaster, Mister Miracle is going to have to return to New Genesis for his execution. Before he does, he and Big Barda go on one last date. But if Scott Free truly is infected by Darkseid, as Orion says, you can bet some dark force will intervene—only to what end?
Mister Miracle has become one of the best-reviewed and best-selling comics of 2017. It's already begun popping up on a number of "Best Of" lists for the year, and with three weeks left in the month, it's sure to receive even more of the same recognition.
What's been your favorite issue of the series so far? Sound off in the comments below!