THE PEACEKEEPERS is a new comic hitting Kickstarter October 19th, and you can read the first 11 pages right here on Monkeys Fighting Robots.
The book is by writer Rylend Grant, artist Davi Leon Dias, colorist Iwan Joko Triyono, and letterer HdE. It's the same team that created ABERRANT for Action Lab: Danger Zone, a series which won the Ringo Award for Best Villain in 2019 (and was nominated for two additional awards — Best Writer and Best Single Issue).
About THE PEACEKEEPERS:
All hell breaks loose in quaint a northern Michigan community when a team of in-over-their-heads bank robbers kills a beloved Sheriff's Deputy. In a small town with BIG secrets, local detective Richard Holton races to peel back the layers of a depraved down home conspiracy before the bungling Federal Agents assigned to the case send everyone involved to ground.
THE PEACEKEEPERS is a dark, quirky crime drama in the vein of Fargo or No Country for Old Men. It's a love letter to case-a-season police dramas like True Detective and The Wire, to Elmore Leonard novels, and to comic masterpieces like Criminal and 100 Bullets.
The campaign is funding a 64-page, perfect-bound comic which will collect the first two chapters of the story.
Grant is a screenwriter by trade, having worked on projects for JJ Abrams, Ridley Scott, Justin Lin, John Woo, Luc Besson, and F. Gary Gray, so he brings a very cinematic quality to the projects he pens. His most recent work, BANJAX for Action Lab: Danger Zone, is currently up for four Ringo Awards (including Best Series).
Read the first 11 pages of THE PEACEKEEPERS: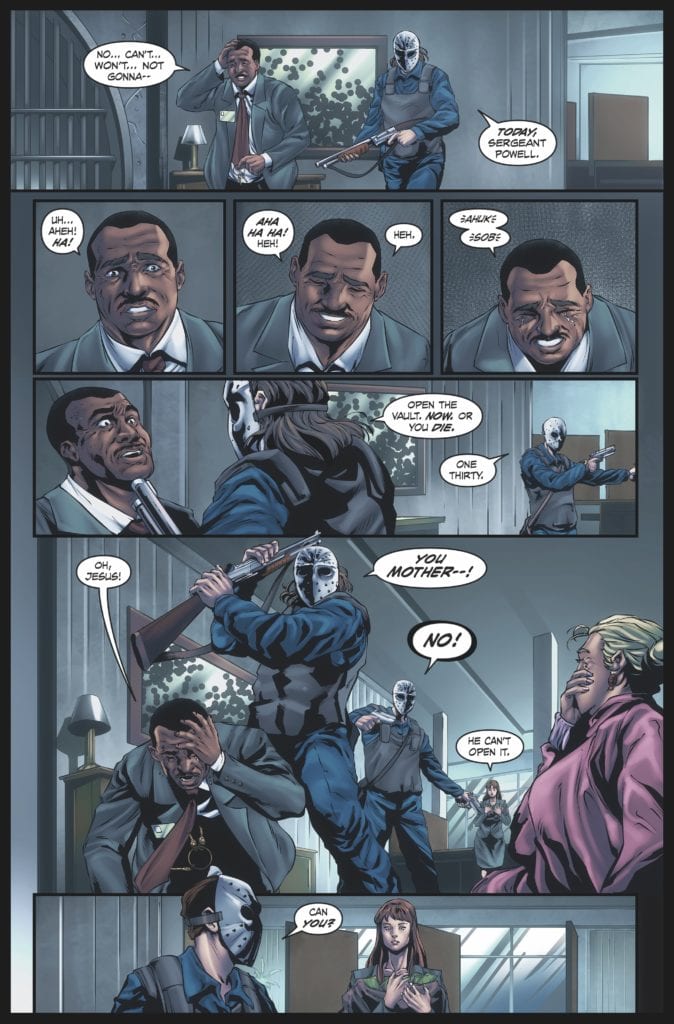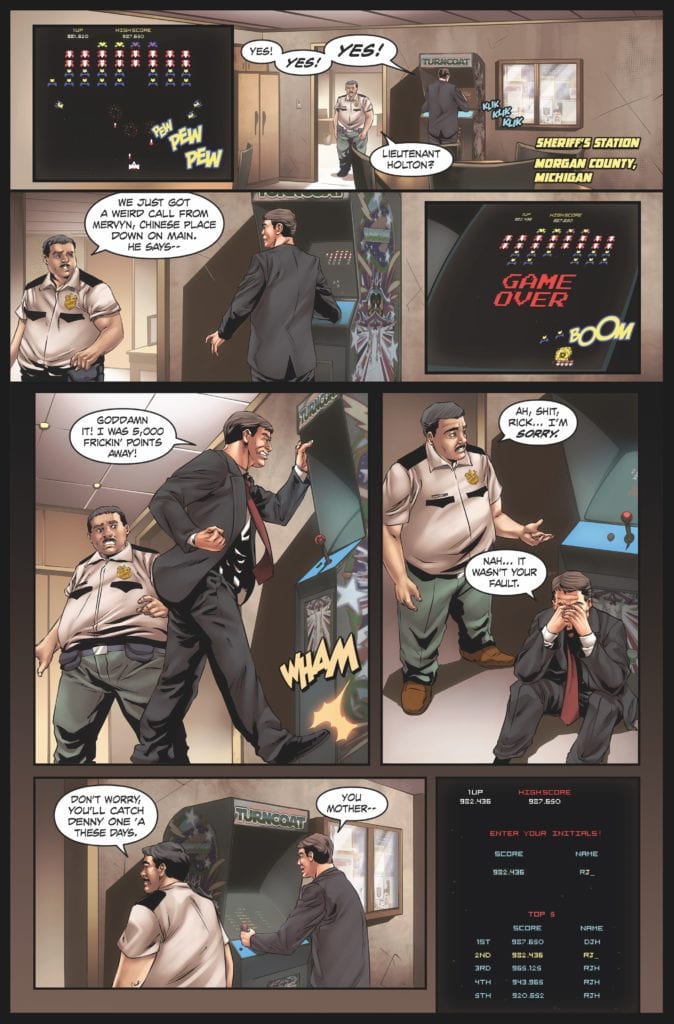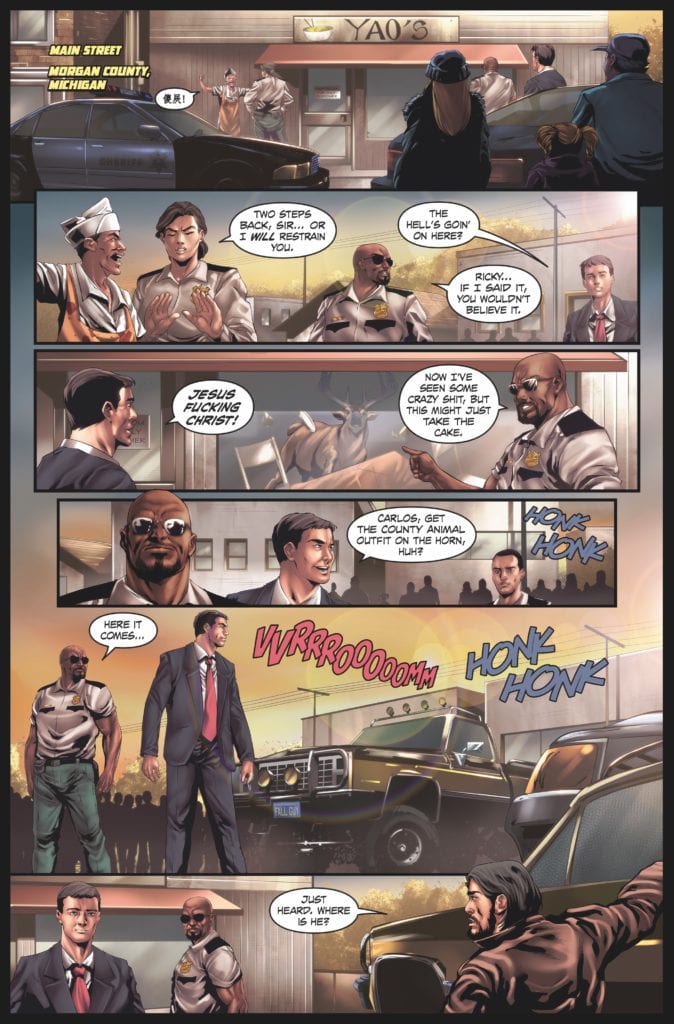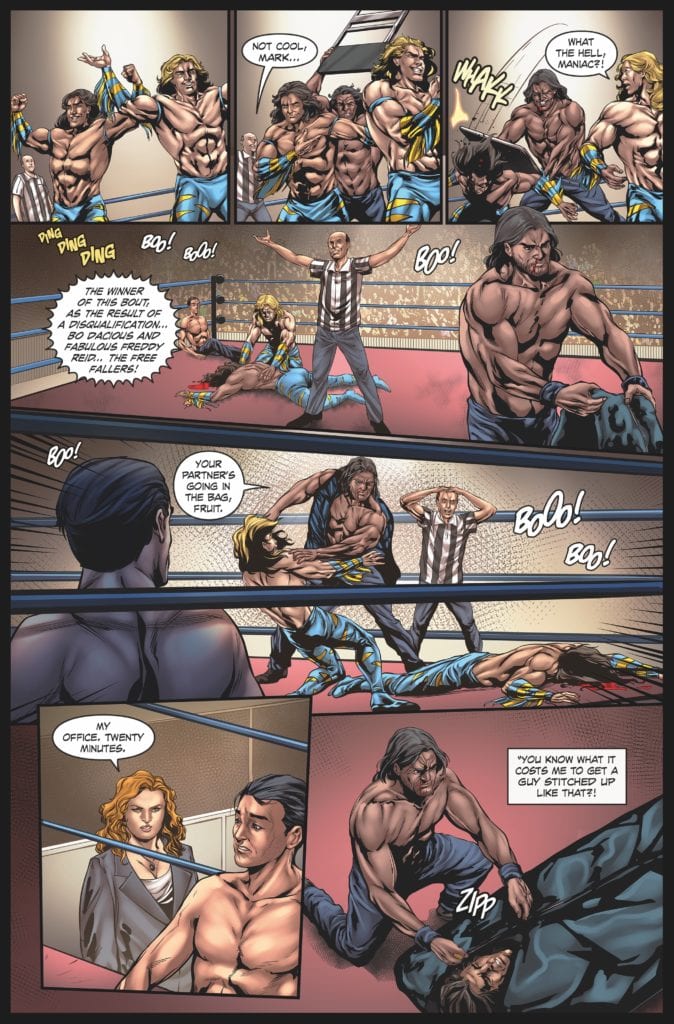 ---
You can check out THE PEACEKEEPERS 1 & 2 on Kickstarter here.