JUSTICE LEAGUE REBIRTH #1 was one of the first major books to come out of the DC Comics Rebirth event in 2016. The events that took place in DC UNIVERSE: REBIRTH #1 brought the legacy elements of the pre-New 52 DC universe back into the mix, including the original Earth-1 Superman. The problem? Batman and Wonder Woman aren't sure if they can trust this "new" hero.
We invite you to revisit this story—you won't be disappointed.
Story
The story opens in a less than ideal New York City morning, complete with a gigantic alien attack on its citizens. And amidst the pandemonium we read an almost other-worldly narration from none other than Clark Kent—the pre-New 52 version.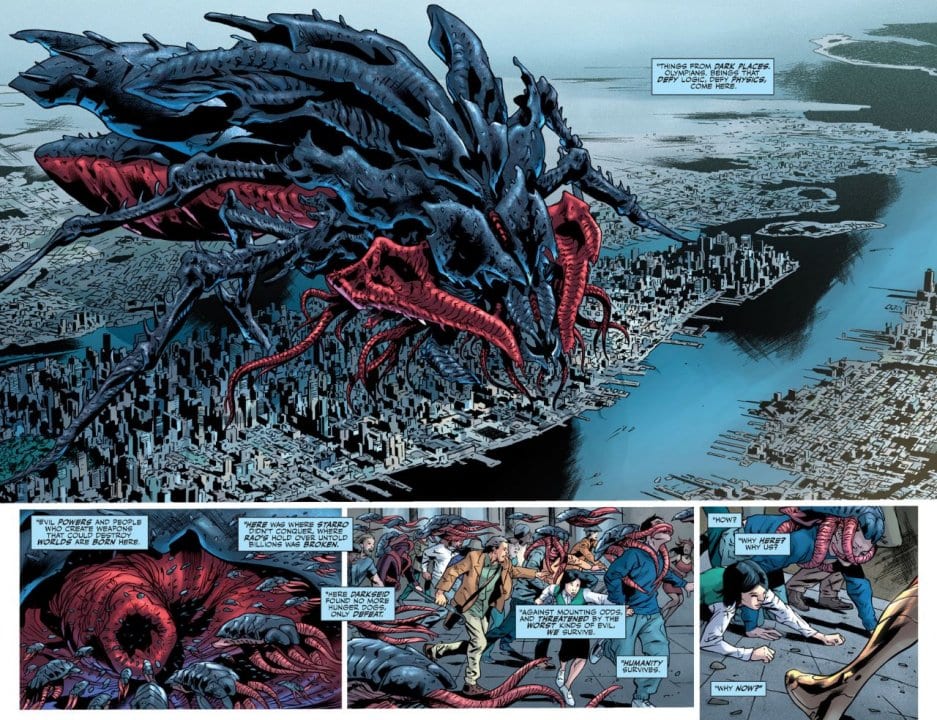 Watching the chaos from afar in his comfortable home with Lois and young Jon, Clark can't shake the feeling there's a reason this particular version of Earth continues to fend off the forces that would otherwise bring destruction. Lois lovingly reminds her husband that the Justice League has had an integral role in averting these threats. And now, they're missing one particular hero who could lead them against their current crisis.
Writer Bryan Hitch crafts an engaging script, especially when it comes to Clark's discussion with Lois. Readers feel the strain of a man torn between the home life he loves and his responsibilities to the rest of the world. But the question remains: Will he return? And if so, will it be because of his love for Lois, or his care for the Earth?
Artwork
Daniel Henriques and Scott Hanna's ink work, Alex Sinclair's coloring, and Richard Starkings and Comcraft's lettering offer readers stunning visuals for this issue. The blend of chaos and normalcy is paced beautifully when moving from the fight to the Kent household. What's more, readers are treated to a variety of colors due to so many League members arriving on the scene; it provides a nice juxtaposition to the drab grays of the ruined cityscape. We also found the lettering to help with story pacing, slowing down reader eye movements to take each scene in full.
Comic Covers
Main Cover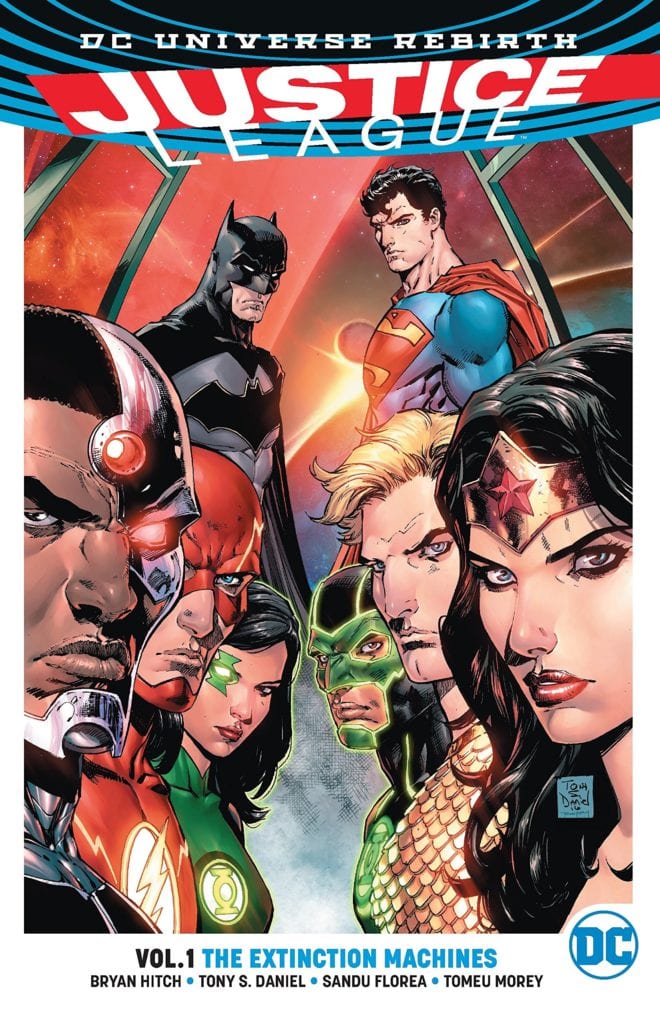 Tony S. Daniel and Tomeu Morey's main cover artwork gives us a look at the new Justice League line-up. They have fixed their gaze on the reader as if they're inviting them into this new Rebirth world.
Variant Cover
Yanick Paquette and Nathan Fairbairn's variant cover illustration features the trinity of DC superheroes, reminding us how important of a role the idea of "legacy" is in the Rebirth event.
Conclusion
JUSTICE LEAGUE REBIRTH #1 brilliantly set off the modern version of the Justice League. We hope you enjoy revisiting this issue!
Were you happy about the return of pre-New 52 Clark to the main DC landscape? Let us know in the comments below!