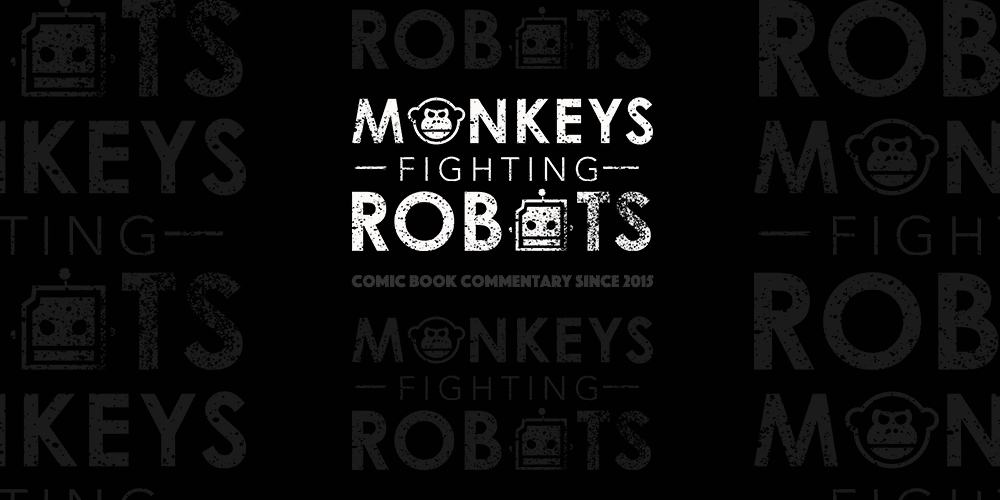 Ringo-nominated series Spencer and Locke is returning this winter, but San Diego Comic-Con attendees will be able to check out the new story next weekend.
In case you missed volume one (shame on you), the premise is simple: imagine Calvin and Hobbes are detectives in Sin City. Now swap out Calvin for Locke and Hobbes for Spencer, and you have one of the best, most original new series in recent memory. It's written by David Pepose, with art by Jorge Santiago, Jr, colors by Jasen Smith, and letters by Colin Bell. The series is published by Action Lab: Danger Zone.
Spencer and Locke blew fans away last year, and the volume two looks to be upping the ante in a big way. The duo will face off against "their deadliest foe yet" in Roach Riley, a former soldier who's basically an evil Beetle Bailey.
"We've told fans from the beginning that there was a much larger universe for SPENCER & LOCKE to explore — and we're excited to expand their world further with their latest adversary, Roach Riley," Pepose said. "Half The Deer Hunter, half Heath Ledger's Joker, Roach is only the beginning of Locke's latest gauntlet, as every classic comic strip from your childhood will be fair game for parody in our action-packed sequel."
"I think people that enjoyed the first volume will love where SPENCER & LOCKE 2 takes them," added Santiago. "In both scale and scope, Spencer and Locke will have a lot more riding on things with Roach lurking in the shadows."
Spencer and Locke earned five nominations at the 2018 Ringo Awards, including Best Series, Best Writer, Best Cover Artist, Best Colorist and Best Letterer.
About Spencer and Locke 2:
Suspended by Internal Affairs, Detective Locke continues to wrestle with the demons of his past alongside his trusty partner, his talking imaginary panther Spencer. But when Spencer and Locke face Roach Riley, a scarred former soldier set on violence and terror, will their partnership become the latest casualty on Roach's hit list? Find out when the twisted nostalgia of Action Lab's SPENCER & LOCKE 2 arrives in comic shops and digital devices Winter 2019, or be one of the first to enjoy the story at San Diego Comic-Con with an exclusive variant of SPENCER & LOCKE 2 #1 by artist Joe Mulvey!

---
Are you excited for Spencer and Locke's return? Sound off in the comments!
Read our review of volume one's first issue here, or hear us talk about the series on our podcast!