We Have Demons #1 written by Scott Snyder with art by Greg Capullo dropped on Comixology today. Yesterday morning we talked with Synder about the future of ComiXology and his three new titles coming to the platform.
LISTEN TO THE INTERVIEW BELOW:

We Have Demons written by Scott Snyder with art by Greg Capullo
Issue #1 Available October 5th
In practically every folklore throughout history, there's a struggle between angels and demons–beings of goodness and light and monstrous beings of darkness. But what if this struggle, this war for the soul of humanity, wasn't rooted in the mystical or supernatural, but in science?

Lam was named after the first female angel, "Lamassu." Lam never really understood her father's devotion to their small-town Unitarian church. And when he dies under mysterious circumstances, she starts to question everything she thought she knew.

We Have Demons is full throttle entertainment by two comic book megastars, featuring action, conspiracies, secret organizations, monsters, mayhem, and a climactic war of good and evil with no less than the fate of the world hanging in the balance.
Clear written by Scott Snyder with art by Francis Manapul
Issue #1 Available October 12th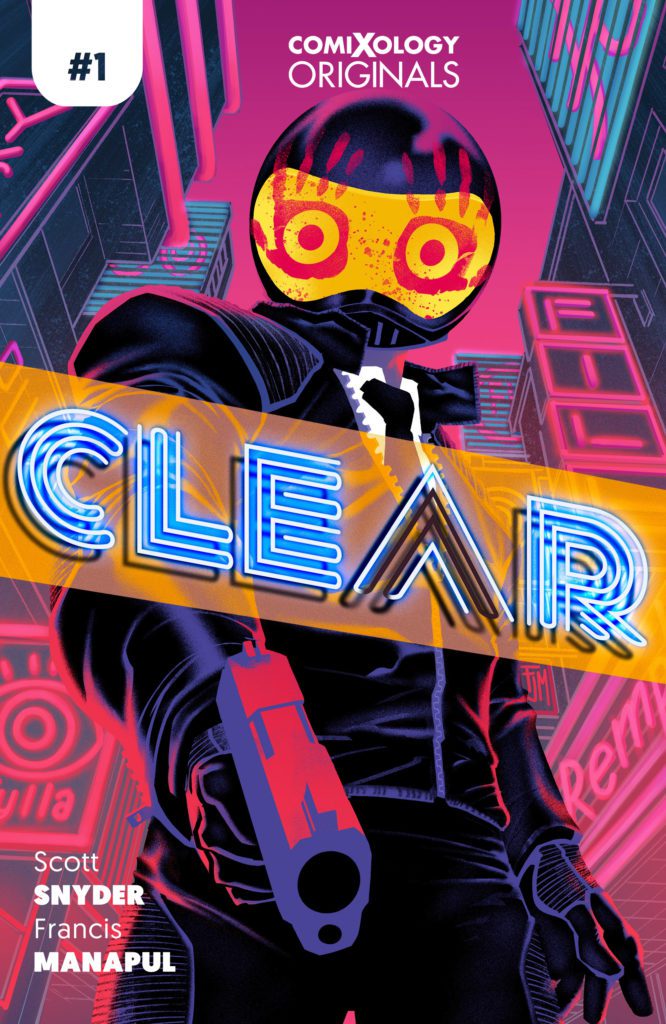 Welcome to the future, a world where people can connect to the internet neurologically and mediate the real world through the lenses of their eyes, transforming reality. Everything can be skinned to fit a preference from steampunk to old-fashioned Hollywood glamour. If you can name it, you can live it. You choose how you see the world and no one else knows what you're seeing.

San Francisco, private detective Sam Dunes is working a case when he's approached by his former police partner, who informs him of his ex-wife's alleged suicide. But nothing about this adds up. And when he receives a gift in the mail, Dunes finds himself pulled into a wild and twisting mystery that stretches from the city's deadly underworld to the even deadlier heights of the city's wealthy and powerful elite.
Night of the Ghoul written by Scott Snyder with art by Francesco Francavilla
Issue #1 Available October 19th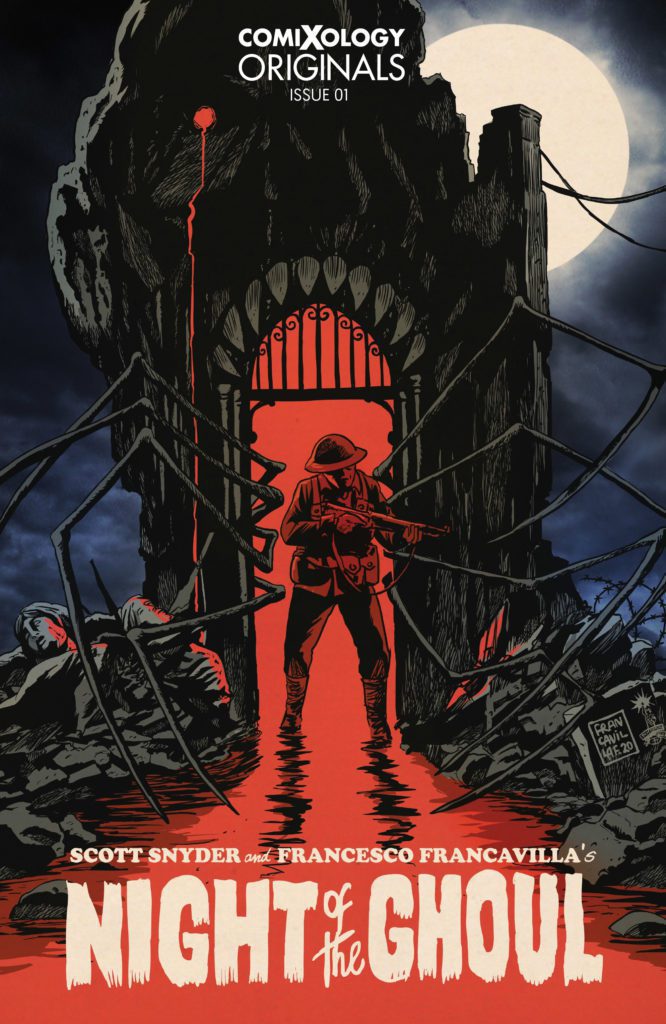 It was said to be the greatest horror movie in cinematic history. Shot in 1936, "Night of the Ghoul" by writer/director T.F. Merritt was meant to sit beside "Frankenstein" and "Dracula" as an instant classic… But the legendary film never made it to the silver screen. Just before editing was finished, a mysterious studio fire destroyed the footage and killed the cast and crew during their celebratory wrap-party. Rumors of the doomed film's greatness persist to this day, but no footage from it was ever recovered…until now.

Forest Inman is a horror film obsessive who digitizes old films for the famed Aurora movie studio. When he stumbles across a seemingly forgotten canister of footage, his discovery sends him on a dark odyssey to the California desert, where he's warned by a mysterious old man that the film's ghoul is far more than a work of fiction.

Night of The Ghoul is a dazzling work of contemporary horror, intercutting between the present-day narrative and the story of the lost film (drawn by Francavilla in stunning black and white).