From Olympia and Wyrd writer Curt Pires comes a delightfully fun and surprisingly deep teen-humor/sci-fi romp with It's Only Teenage Wasteland. Joined by artist Jacoby Salcedo, Pires crafts a teen comedy with some surprise genre twists to make a comic story that has just as much heart as it does irreverent humor.
I sat down with Pires to talk about his process, his influences, and what working with his collaborators is like.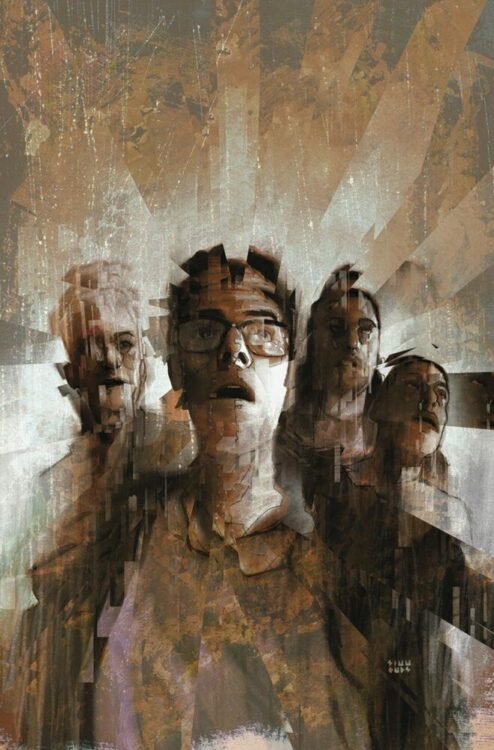 -MFR: What were some of your biggest influences – in any medium – going into creating this teenage comedy/apocalypse story?
-Pires: I was inspired by the hilarity of classic comedy coming-of-age movies like Superbad and the early 2000s Judd Apatow comedies, and combining that comedy with a serious grounded mystery box narrative, something akin to Lost. The idea of mashing up these two genres that typically don't get mashed up appealed to me.
-MFR: Something that makes Wasteland so enjoyable is that its characterizations feel so genuine, which is something that is so hard for some writers to do when it comes to writing from the perspective of modern teenagers. What is your approach to writing these types of characters, and what are some elements you keep in mind?
-Pires: I think my approach to writing these characters was to pull from people that are near and dear to me in real life—real-life hilarious conversations, real-life human tics—and instill each character with a real-life relatability. All good character writing is grounded in humanism ultimately.
-MFR: Jacoby Salcedo absolutely kills the visual storytelling in this comic with his stellar character animations. How did you two come to work together, and what has the experience been like?
-Pires: Jacoby and I had a very close collaboration on this. Lots of going back and forth and ideating and refining ideas. It's one of the best collaborations I've had in a while and we're already figuring out what we are going to do next.
-MFR: How did the folks at Dark Horse help you bring Wasteland to life?
-Pires: Keeping the trains running and providing key infrastructure, but also getting out of the way at times and giving Jacoby and I room to create.
-MFR: Film and television have always been the home of slice of life teen stories (apocalypse notwithstanding). What about the comics medium sets itself apart to be able to tell this sort of story in a unique way?
-Pires: I really feel like comics are a medium not a genre. You can tell any story you want here. That's sort of the magic of it.
-MFR: Do you think the genre twist in Teenage Wasteland allows you to explore your cast as characters in unique ways a slice of life wouldn't? Or is it more about just making the book more fun?
-Pires: Exactly. You get to put them through a crucible of sorts—while still having the comedy and teen drama stuff. They're still processing their feelings and this overwhelming metamorphosis of being a teenager when they're thrust into this bigger scarier world. 
Be sure to grab It's Only Teenage Wasteland #1 from your local comic shop when it hits shelves on December 7th!